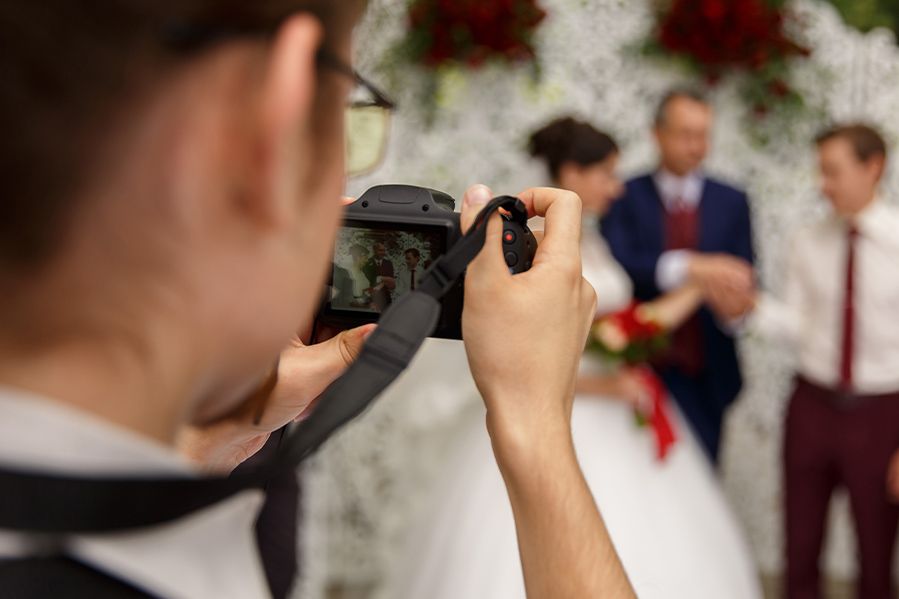 A Virginia wedding photographer just won the legal right to discriminate against LGBTQ+ clients.
Photographer Bob Updegrove challenged the state of Virginia after the passage of a 2020 law which expanded non-discrimination laws to include gender identity and sexual orientation.
No gay couple had ever asked Updegrove to capture their wedding. Nevertheless, the photographer decided to be proactive just in case.
It didn't matter he hadn't been asked to provide his service to any gay couples, Updegrove argued. The fact that he might someday was apparently sufficient standing for a lawsuit.
A judge initially dismissed the effort, but on appeal the state settled, pledging that they will not enforce their existing non-discrimination laws against Updegrove should he be asked by a gay couple to photograph their wedding… which admittedly now seems even unlikelier than before.
However, the implications of the ruling could be broad – and consequential. 
Not a Kodak Moment
Represented by the Alliance Defending Freedom (ADF), Updegrove sought legal reassurance from the state that he would not be compelled to provide his photographic services to same-sex couples getting married.
In the settlement, the state agreed that it won't "force Plaintiffs to offer or provide photography celebrating same-sex weddings," or "prevent Plaintiffs from asking prospective clients whether they seek photography services celebrating same-sex weddings or engagements."
Updegrove can also post his anti-LGBTQ policy on his website, should he choose.
A Developing Story
In many ways, this case is an unsurprising one. Updegrove joins a slew of wedding vendors in recent years who've legally challenged anti-discrimination laws for their right to refuse service to LGBTQ+ couples on religious grounds. 
In fact, wedding photographers were just about the only wedding vendor left that had yet to challenge anti-discrimination laws in the quest to avoid servicing gay couples.
You've probably heard of Jack Phillips, the Christian baker who took his case all the way to the Supreme Court.
But in recent years, there was also a florist, wedding invitation designers, wedding venue owners, and a wedding website designer. These vendors all challenged state anti-discrimination laws on the grounds that they violate sincerely-held religious beliefs that marriage is only between a man and a woman.
Photo Finish
Following the decision, ADF Legal Counsel Johannes Widmalm-Delphonse took a victory lap, declaring that "free speech is for everyone."
Thanks to rulings like this, he said, "the government can't force Americans to say things they don't believe." Moreover, Widmalm-Delphonse says it "will protect countless Americans from government censorship and coercion."
However, supporters of LGBTQ+ rights dispute this characterization. They've called the decision "legalized discrimination," and say that the string of legal victories for Christian vendors has them highly concerned.
Enshrining a legal right to discriminate against people based on their sexual orientation – even if just in a specific industry – could be used as justification for further expansions of such policies, they worry. 
With the legal system seemingly prioritizing religious freedom over the rights of the LGBTQ+ community, some fear that marriage equality itself could be next on the chopping block.
But what do you make of this legal ruling? Should Christian wedding vendors have the right to legally discriminate against LGBTQ couples if they hold biblical views on marriage?