About the Universal Life Church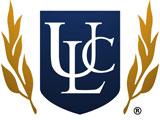 The Universal Life Church Monastery (ULC) is a non-denominational, non-profit religious organization famous worldwide for its provision of free, legal ordinations to its vast membership over the internet. The ULC, recognizing the importance of maintaining open hearts and minds, embraces any individual, no matter his or her spiritual background, who wishes to become a member of this family of faith. Since its founding, the Universal Life Church has ordained more than 20 million ministers.
The ULC has also become renowned for its role as a champion of religious freedom, social justice, and spiritual expression. While the Universal Life Church Monastery has become a global leader in these fields, it largely attributes that status to the commitment and competence of the millions of empowered ministers brought together in a world tent of togetherness.
The Universal Life Church is headquartered in Seattle, Washington — from which it performs and records all ordinations, ships out minister supplies like Ordination Credentials and Letters of Good Standing, and fights daily for the rights of its ministers and persecuted individuals everywhere.
---
Over 20 million ministers worldwide have become ordained with the Universal Life Church. The ULC is open to people of all faiths, offering everyone the religious freedom to become an ordained minister and practice your beliefs. As a minister, you have the authority to perform weddings, funerals, baptisms, or even start your own ministry. Join the active ULC community by completing your free online ordination today.

Learn more
It is important for ministers to know the legal basis of their status of being an ordained minister. I am discussing only the legal status of ordination because it is the same for everyone. Denominations and independent churches encourage the view that ordination is some special status, anointed or selected by God, set apart, holy or sacred, or anything else they may use to make ordination different from the common man. There is nothing special legally. Ordination is not even required in some denominations and status as a rabbi or designated individual is sufficient to entitle an individual to officiate marriages.

Learn more
---
Our Mission
The Universal Life Church was founded on the basic belief that we are all children of the same universe and, derived from that basic belief, has established two core tenets by which it expects its ministers to conduct themselves:
Do only that which is right.
Every individual is free to practice their religion in the manner of their choosing, as mandated by the First Amendment, so long as that expression does not impinge upon the rights or freedoms of others and is in accordance with the government's laws.
We have made it our mission to actualize these tenets in the world by empowering millions of ministers, whether they come to us from a Christian, Buddhist, Muslim, Jewish, Catholic, Shinto, Agnostic, Atheist, Pagan, Wiccan, or Druid tradition, to speak their own truth to power. We work tirelessly to ensure that anyone can get ordained online at the ULC Monastery and we seek to fulfill the spiritual needs of as many different groups as we can by offering plenty of information, a wide variety of services, and networking opportunities. Additionally, more detailed information on the ordination process is available. The communication and fellowship of our scattered millions of ministers, we believe, is just as valid a form of worship as the weekly services held in some of the world's more segregated and elitist religious institutions.
Our History
The Universal Life Church Monastery is the largest and most active direct descendant of the original Universal Life Church founded by the controversial Kirby Hensley in the late 1950s. This new Universal Life Church has discarded the deceptive and illegal practices of the old Modesto ULC and it has since proudly assumed the leadership mantle of that institution and improved upon its design — transforming the ULC into an ethical and inspiring beacon of freedom and justice around the world. We have been able (and continue) to mobilize our millions of ministers to act as champions of society's underdogs and oppressed as the legacy of Christ, King, Kennedy, and Gandhi taught. Unlike other international churches our size, we will never ask our ULC ministers or congregants to bow before us or kiss our rings and we steadfastly reject the idea that a church's members should be made to obey the commands of any central leadership structure — we are all equal.
While proud of the work we've done and the victories we've won in areas like religious freedom and the legalization of same-sex marriage, we are far more excited by and interested in discussing our hopes for plans for the future.
Moving Forward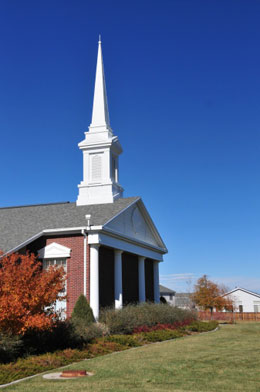 The Universal Life Church will continue to ordain and empower hundreds of ministers every day. The ULC will also continue to fight for the rights of these ministers on a daily basis — ensuring that all individuals have the freedom to take control of their own religious/spiritual life. We also offer a Find a Minister tool on Get Ordained™ that will allow people in need of a minister's services to find one that can perfectly suit their wishes.
In addition to its continued provision of assistance to charitable organizations, the Universal Life Church Monastery will also continue to provide a voice to and fight for the rights of those whose freedoms are being violated around the world. We continue our battle to ensure that residents of all 50 states are permitted to become ministers under often antiquated and biased legal systems. Additionally, the war rages on to ensure that any individual, regardless of his or her gender, should be permitted to marry any individual of his or her choosing.
In closing, we need your prayers. We know where we are going, and we hope you will join us — because we could use your help! If there is anything you would like to see added to this website which will help you grow spiritually, please feel free to contact us.