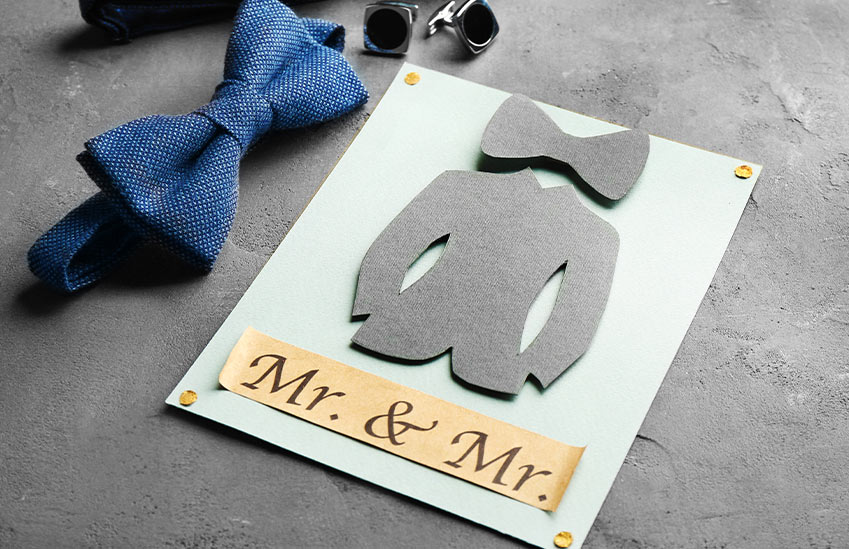 ---
Arizona's highest court has sided with two Phoenix artists who refused to design custom gay wedding invitations on the basis that it violates their faith.
The city of Phoenix has an anti-discrimination ordinance that makes it illegal to refuse service to same-sex couples. But Joanna Duka and Breanna Koski, the owners of Brush & Nib Studio, did not want to support same-sex weddings in any fashion - insisting that even creating invitations was crossing a line. So they filed a lawsuit in Maricopa County Superior Court, claiming the ordinance violated their belief that marriage should only be between a man and a woman.
The case, which made its way all the way to the Arizona Supreme Court, began in 2016. The court just ruled 4-3 in their favor.
Majority Rule
Writing for the majority in Brush & Nib v. City of Phoenix, Justice Andrew Gould concluded that in keeping with Arizona's Free Exercise of Religion Act, the city of Phoenix couldn't force the Christian artists to create an invitation for a gay wedding that violated "their sincerely held religious beliefs."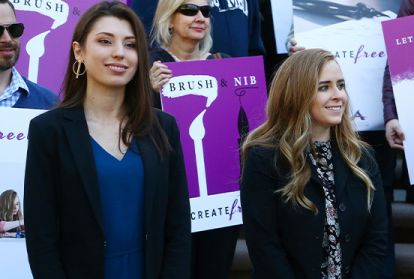 The Alliance Defending Freedom, a conservative nonprofit law firm, represented Brush & Nib. "Artists shouldn't be forced to create artwork contrary to their core convictions, and certainly not under threat of criminal fines and jail time," stated ADF Senior Counsel Jonathan Scruggs. "Breanna and Joanna are happy to design custom art for all people; they simply object to being forced to pour their heart, soul, imagination, and talent into creating messages that violate their conscience."
Ultimately, the court agreed. Justice Gould wrote in his opinion:
"Duka and Koski's beliefs about same-sex marriage may seem old-fashioned, or even offensive to some. But the guarantees of free speech and freedom of religion are not only for those who are deemed sufficiently enlightened, advanced, or progressive. They are for everyone."
Liberty v. Equality
The dissenting justices examined the tension between personal liberty and equality for all. Ultimately, they decided that equality should rule, arguing that "vendors can freely choose which products or services they offer but they cannot refuse to sell them to groups of customers whom they disfavor."
The dissent drew parallels between other artistic business endeavors, like photography. A photographer has the choice of whether or not to take children's portraits. But once they decide to photograph children they cannot then refuse to photograph mixed-race children.
They also pointed out that legalizing one form of discrimination may only encourage more bigotry, writing: "today's decision is also deeply troubling because its reasoning cannot be limited to discrimination related to same-sex marriage or based on the beliefs of any one religion, but instead extends more broadly to other claims of a 'right' by businesses to deny services to disfavored customers."
Cakes and Christianity
This isn't the first time Christian wedding vendors have made national headlines for refusing to serve same-sex couples.
You may remember the Christian baker in Colorado who refused to make a cake for a gay couple's wedding back in 2012. That baker, Jack Phillips, claimed baking a wedding cake for a same-sex couple violated his fundamental religious beliefs. He argued each cake he created was a piece of artwork and by extension, an act of free speech protected by the law, something no government could mess with. The Supreme Court eventually agreed with him. That ruling seems to have paved the way for florists, calligraphers and wedding planners to do the same. And so here we are.
Which side do you fall on? Should the law compel vendors to provide their services in a non-discriminatory manner? Should an open business be open to all?
Or is this ruling a win, as Joanna Duka believes, that promotes personal liberty for everyone? Should artists and merchants be free to withhold their services on the basis of religion? And can an artist ever truly separate their art from their faith?