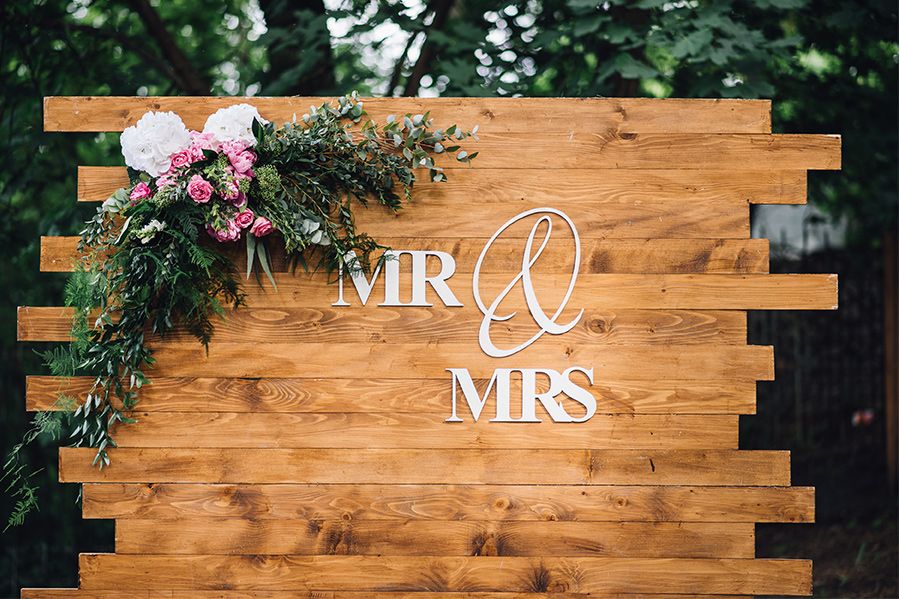 Should businesses be allowed to refuse service to LGBTQ customers on religious grounds? 
Bakers, florists, and other vendors have all sparked outrage for refusing to serve homosexual couples, arguing that doing so would violate their Christian principles. Now, a wedding vendor in Michigan wants to join the club.
A new wedding venue in the Grand Rapids area is courting controversy with its public announcement that it won't be serving same-sex couples at the establishment.
The Christian wedding venue owners say they will turn away same-sex couples because they are religiously opposed to such unions.
Saying 'I Do' to Discrimination
"We feel like this is a different vibe from other venues in the area. So we wanted to bring something new to people of Grand Rapids and ultimately, we love love," says Hannah Natale, who co-owns The Broadway Avenue wedding venue with her husband, Nick.
The "different vibe" they're going for appears to be a discriminatory one.
A message announcing their decision not to serve same-sex couples posted on the venue's Instagram account is going viral.
"Our business is the result of a lot of hard work and dedication and is a reflection of who we are, and the values and beliefs we hold from our faith in Jesus Christ," the message reads. "As a result, we would like our business to remain true to our Christian faith and this includes marriage."
Arguing that their "Christian values and beliefs have no effect on how we treat people," the couple says that they have no problem hiring gay vendors or employees, and won't turn away gay wedding guests.
The policy extends only to same-sex couples and couples in which at least one partner is transgender, and they say that members of the LGBTQ community are welcome to use their space for other non-marriage related events, like birthday parties. 
Here's the full post:
As you might imagine, the message didn't go over all that well.
Critics Speak Now, Don't Hold Their Peace
Days after the message was posted, a group of about 20 rainbow-clad protesters gathered outside the business in protest. Holding signs with messages like "Hospitality ≠ Homophobia" and "I respectfully disagree with your bigotry". 
"If you are offering a public service, you need to be open and inclusive. You can't discriminate based off of XYZ," argues demonstration co-organizer Meghan Cytacki-Lewis. 
Another organizer, Jessica Krebs, says she's simply over LGBTQ repeatedly being excluded or made to feel like second class citizens over and over again. "I'm so tired of having this conversation," she says, "of us trying to convince people of our value and worth as humans and our love or anything else."
They say that if the venue is going to have a discriminatory policy, it needs to be posted clearly on their website, so that couples – gay and straight alike – can make a judgment call on whether they want to do business with them or not.
Social media, similarly, was not kind to the Natales' vision of a wedding venue only for straight couples. Many sarcastically pondered if they'd also be turning away divorced individuals from using their venue, since the Bible also forbids that. 
Sticking to Their Guns
As for the venue owners, they're not backing down, despite the backlash. They say their minds are made up and that the decision to bar same-sex couples from marrying in their venue is final, and they're refusing to refund couples who are canceling their bookings after learning of their views on same-sex marriage.
One big question looms over the whole story: is this policy legal?
By most indications, it is, though we won't know for sure unless it faces a legal challenge.
You might recall back in 2018, the Supreme Court ruled in favor of Jack Phillips, the Colorado baker who refused to make a cake for a same-sex wedding, citing religious reasons.
Although it was a narrow ruling, the makeup of the Supreme Court has significantly changed since then; some legal experts and pundits suspect today's Court would show even greater sympathy for someone in Phillips' shoes. 
What do you think? Should wedding vendors be able to withhold services from same-sex couples if they object on a religious basis?