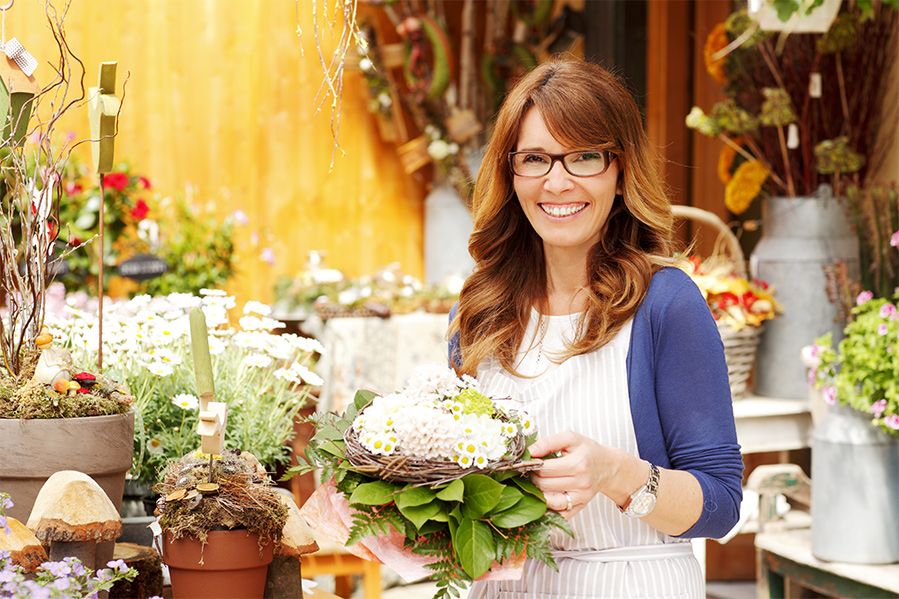 A Christian flower shop owner has thrown in the towel, settling with a same-sex couple some eight years after declining them floral arrangements for their wedding.
After nearly a decade of legal wrangling, appeals upon appeals, and requests to be heard by the Supreme Court, Barronelle Stutzman, owner of Arlene's Flowers in Richland, Washington, has accepted legal defeat.
She recently withdrew her latest petition to the Supreme Court, and agreed to a settlement of $5,000 to the couple, Curt Freed and Robert Ingersol. They say they'll donate their settlement to an LGBTQ charity, and match the donation themselves.
The case was an early flashpoint in the war between Chrisitan wedding vendors and same-sex couples, with the former denying service to gay couples on religious grounds, and the latter arguing that was blatant discrimination.
The courts agreed with the couple, finding that Stutzman acted in a discriminatory manner, despite the fact that providing flowers to the same-sex wedding would damage her "relationship with Jesus Christ."
When it comes to gay marriage, should wedding vendors legally get to speak now, or should they forever hold their peace?
A Flower Glower
The saga began in 2013 when a couple, Curt Freed and Robert Ingersol, visited Arlene's Flowers in hopes of getting arrangements for their upcoming wedding. The two were long time customers of the shop, and were shocked when Stutzman declined to provide arrangements for their wedding.
They sued, citing discrimination, and kicked off a case that attracted nationwide media attention. Soon the American Civil Liberties Union and the Alliance Defending Freedom were providing legal representation to their particular cause of choice.
In 2015, a judge ruled that the flower shop violated Washington State discrimination laws, and in 2016 Washington Attorney General Bob Ferguson argued against Arlene's Flowershop in front of the Washington Supreme Court. The court unanimously agreed that the shop violated anti-discrimination laws, with one Justice famously saying that "this case is no more about the access to flowers than civil rights cases were about access to sandwiches."
Stutzman requested numerous times to have the case tried before the Supreme Court, all to no avail. She's now finally withdrawn those requests, and agreed to pay the couple $5,000.
Fresh Baked Outrage
This is hardly the first time wedding vendors and same-sex couples have taken their disagreements to the courthouse. You might remember Colorado baker Jack Phillips, who refused service to a gay couple back in 2012.
As he put it at the time, "I didn't want to use my artistic talents to create something that went against my Christian faith." 
That case actually did land right in front of the Supreme Court in 2018, which ruled 7-2 in his favor. And while at first glance that may sound like a decisive victory for the "religious freedom" camp, many at the time accused the nation's highest court of punting on the issue: Their ruling was so narrow that it could only possibly apply to that particular case.
Florists, artists, bakers again… somehow anti-gay wedding vendors became soldiers on the frontline of the culture war. They still maintain that their religious beliefs should trump the rights of same-sex couples to not be discriminated against, and that gay couples are free to go to any number of pro-LGBTQ vendors.
But many view things differently. Per the Washington State Supreme Court's opinion, Stutzman herself acknowledged that "providing flowers for a wedding between Muslims would not necessarily constitute an endorsement of Islam, nor would providing flowers for an atheist couple endorse atheism."
So how is providing flowers to a same-sex wedding an endorsement?
The case certainly brings up an interesting legal question. While Washington's courts found religious discrimination against LGBTQ couples illegal, other states have ruled in favor of anti-gay wedding vendors in other states. 
When the rights of same-sex couples and wedding vendors collide, who should win?