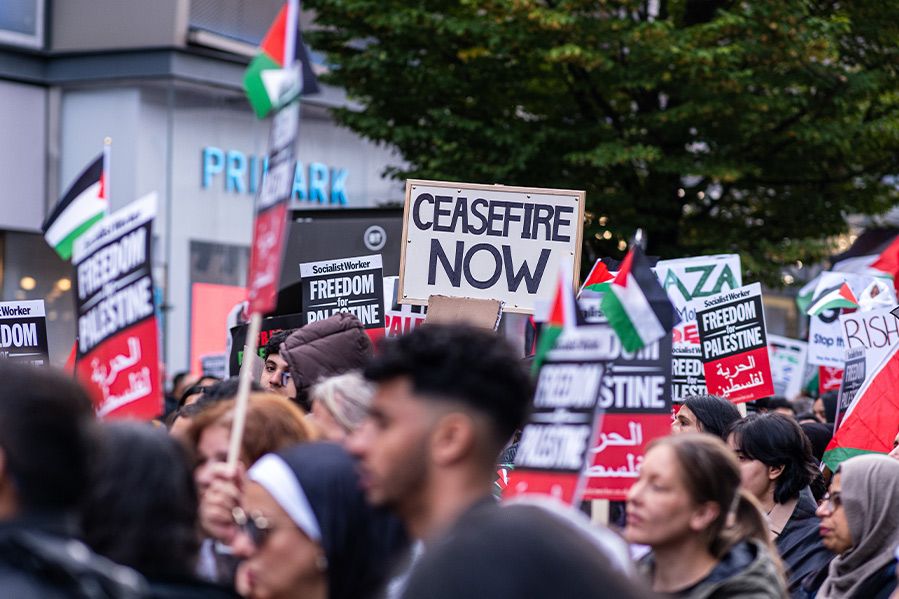 The October 7th attack on Israel by Hamas sparked the largest outbreak of violence that the long-running conflict has seen in generations. With a civilian death toll in the thousands – many of them children – the world is praying for a peaceful solution and end to the violence.
But it's also becoming clear that the consequences of this violence are rippling far beyond the Middle East. Protests around the globe have drawn attention to the conflict – and the religious groups involved.
Despite being half a world away from this war, alarming reports indicate that Jewish and Muslim Americans alike are facing increased bias, discrimination, and even violent attacks in their communities.
What's going on? A small town in Illinois provides some insights. 
A Community Torn Apart
Known locally as "The World's Largest Village," Skokie, Illinois prides itself on its diversity and acceptance.
In the 1970s, the city fought a would-be Nazi rally in Skokie all the way to the Supreme Court. In 2000, members of the Ku Klux Klan staging a winter rally found themselves on the receiving end of snowballs.
Today, the northern Chicago suburb is home to some 65,000 residents speaking 75 languages. 
As part of its diverse makeup, Skokie has a sizable Muslim population. The city is also 30% Jewish, and home to the Illinois Holocaust Museum and Education Center.
These religious and ethnic divisions – previously of little concern – are suddenly feeling like a proxy for the conflict in the Middle East, say some residents. 
In the month since violence erupted in Israel and Gaza, Skokie's strong community bonds have been put to the test.
A bomb threat at a local synagogue. A heated sit-in at the local high school in support of Palestinian rights. Trashed yard signs.
One man used pepper spray at a pro-Palestinian rally, and gunshots were fired in the air. Not far away, a landlord was arrested for murdering one of his tenants, a 6-year-old Palestinian boy.
Tensions are high, and Mayor George Van Dusen says the community is just barely holding things together. "We're managing as best as we possibly can," he says.
Violence Increases
The Jewish and Muslim communities in Skokie are far from alone. Across the country, there are increased reports of threats and violent attacks on both Jews and Muslims.
The Anti-Defamation League reported a shocking 388% increase in antisemitic harassment, vandalism, and assaults over the same period last year.
Their reports include incidents ranging from petty vandalism to attempted murder against Jews, most of which were explicitly related to the Israel-Hamas war.
In one shocking incident, a woman associated with the Black Hebrew Israelites reportedly crashed her car into a building she believed to be an "Israel school."
Similarly, the Council on American-Islamic Relations found a disturbing 216% increase in anti-Muslim attacks, including one murder, several attempted murders, and numerous other violent threats.
Unfortunately, things may get worse before they get better.
Even the Department of Homeland Security is warning law enforcement to be vigilant.
In a statement, officials said: "escalations in the ongoing war between Israel and Hamas almost certainly will increase the threat of terrorism and targeted violence" against Jews and Muslims.
"We expect to remain in a heightened threat environment in the near-to-medium term – even if a diplomatic solution to the crisis is found."
What is your reaction? Have you witnessed any heightened tensions or disturbing incidents targeting faith groups in your communities?