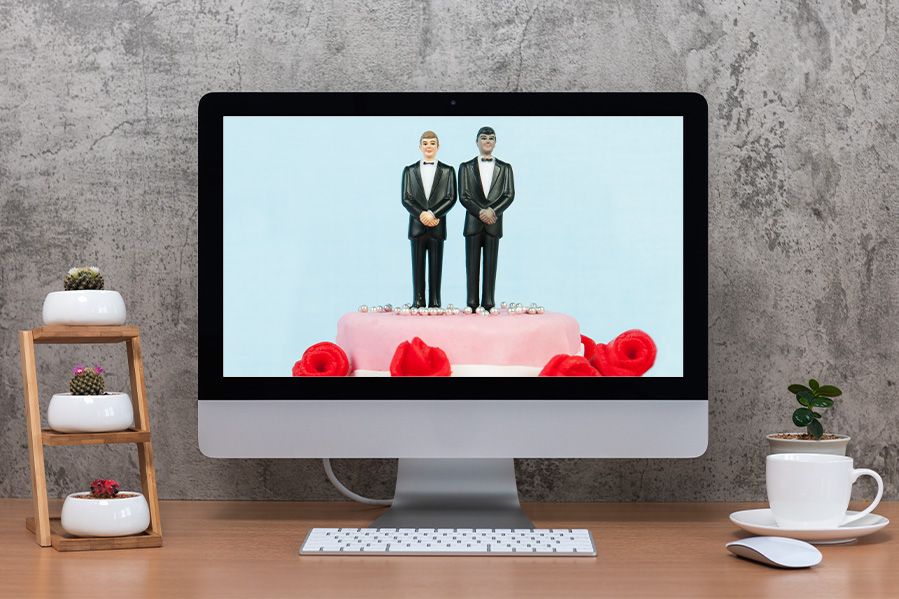 Do Christian business owners have to serve LGBTQ couples? A Christian web designer is challenging a Colorado law that protects LGBTQ individuals from discrimination, arguing that the law violates her religious liberty. More specifically: her right to turn away same-sex couples on the basis of her Christian faith.
Web designer Lorie Smith has appealed all the way to the Supreme Court, which just agreed to hear the case in its next session later this year. In this latest clash between religious liberty and LGBTQ rights, which side will win?
No Website For You
Smith says her Christian faith prohibits her from designing wedding-related websites for same-sex couples. Since 2016, she's been fighting the Colorado Anti-Discrimination Act in court, arguing that potentially being compelled to produce a website for a gay couple violates her freedom of religion.
Interestingly, this is all preemptive – no same-sex couples have approached Smith about creating a wedding website.
She wanted to expand into the wedding website space, with a disclaimer on her website that wedding-related services would only be available to heterosexual couples. She feared running afoul of the Colorado Anti-Discrimination Act, so she preemptively filed a legal challenge.
The case moved through lower courts, with Smith appealing every time a lower court in Colorado sided against her. The lower courts consistently argued that the rights of LGBTQ individuals trumped Smith's right to discriminate on the basis of religion.
With the Alliance Defending Freedom (ADF) at her back, Smith made it all the way to the Supreme Court.
The ADF is pulling no punches, stating that "the government doesn't have the power to silence or compel creative expression under the threat of punishment. It's shocking that the 10th Circuit would permit Colorado to punish artists whose speech isn't in line with state-approved ideology."
Here We Go Again
If it all sounds a bit familiar to you… that's because it is. You likely remember the case of Colorado baker Jack Phillips back in 2018, who refused to bake a wedding cake for a gay couple. He claimed that his cakes were art, and that being compelled to bake a cake for a same-sex couple was a violation of his ethics and deeply-held religious beliefs. "I didn't want to use my artistic talents to create something that went against my Christian faith," he stated at the time.
The Supreme Court agreed with him in a 7-2 ruling, but it wasn't the decisive ruling that activists were hoping for. Instead of a decision that would enshrine legal religious discrimination against same-sex couples as the law of the land, the ruling was so narrow that it could basically only apply to Jack Phillips.
In essence, they punted.
Since then, basically every type of wedding vendor under the sun has objected to a same-sex client at one point or another, from invitation designers to florists to Jack Phillips again, who was sued a second time when he refused to make a cake for a transgender woman.
One wedding venue in Mississippi even turned down a mixed-race couple on the basis that interracial marriage violates their Christian faith (...we must have missed that particular verse in the Bible?).
The Supreme Court will ultimately decide if Lorie Smith's objections to designing wedding websites for gay clients is a valid religious objection or not, and whether the case will actually set a precedent for the future, or again be an extremely narrow ruling.
Should she be able to say "no" to a gay couple that wants a wedding website made? Or, if you're going to offer a service to the public, should you have to offer it to everyone?