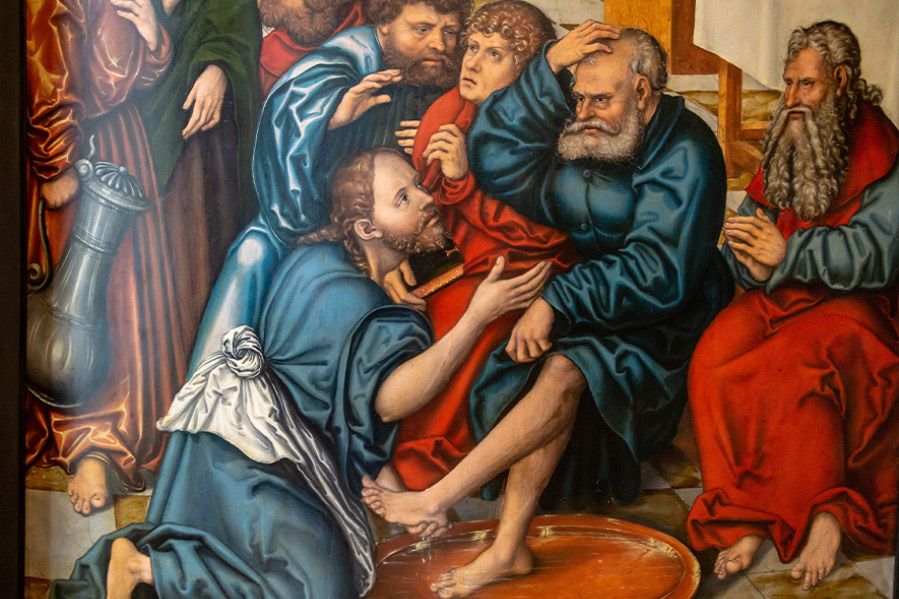 Was Jesus really a man? Is it possible we've had his gender identity wrong this entire time? During a panel titled "Queer Theology," a reverend made the case that Jesus was actually transgender.
"I think Jesus 'transgenders himself' on a number of occasions," stated Simon Woodman of London's Bloomsbury Central Baptist Church.
"I think if you look at the foot-washing from John's Gospel, foot-washing elsewhere, in both Old and New Testaments, it's consistently done by women, and yet Jesus takes that on," Woodman told the audience.
But that wasn't all. 
Jesus Christ, Gender Norm Smasher?
"People often cast [washing feet] as being the servant's role; it was the woman's role. And Jesus does it, and becomes the woman at that point," said Reverend Woodman. "We've observed that he's unmarried, he's childless, he defies gender and sexual norms of his day, he's known for associating with those whose known sexual history or gender identity may be ambiguous," he continued, calling all of this an antidote to "heteronormative idolatry."
The clip, recorded last summer, made waves on Twitter last month courtesy of the account Woke Preacher Clips, who uploaded the footage.
The reaction from many Christians was frosty.
"I need to ask God for forgiveness just for clicking & listening to this blasphemy," one user tweeted in response. "How much radiator fluid does one need to drink before they start spouting this nonsense?" pondered another.
Yet despite the outrage, this is hardly the first time someone's imagined Jesus as transgender.
Portrayals of Jesus as LGBTQ and critical examinations of the Bible through a gay point of view are increasingly common, challenging conventionally held beliefs about Jesus' sexuality and gender.
He/Him is Risen
Late last year, a German Bible museum hosted a play mere weeks before Christmas that reimagines Jesus as a trans woman, and hosted exhibits depicting Adam as LGBTQ. That caused such a stir that it even prompted a response from one of the United States' most well-known religious leaders.
"A profane perversion" is what evangelist Franklin Graham said of the museum's display, saying that it was a "sick" attempt to bring God down to the human level.
He also pointed to the Bible's use of masculine pronouns to describe Jesus and God as proof that they couldn't possibly transgender. "the Bible only refers to Jesus Christ as a male," he argued. "The Bible has many names for Jesus, including Son of God, Son of Man, Prince of Peace, King of Kings, and the bridegroom of the Church."
Critics insisted that the pronoun argument doesn't hold water. Trans men use male pronouns. Perhaps Jesus was born a biological female, they point out. 
What do you think? Is it worth exploring the possibility that Jesus was gay or trans?