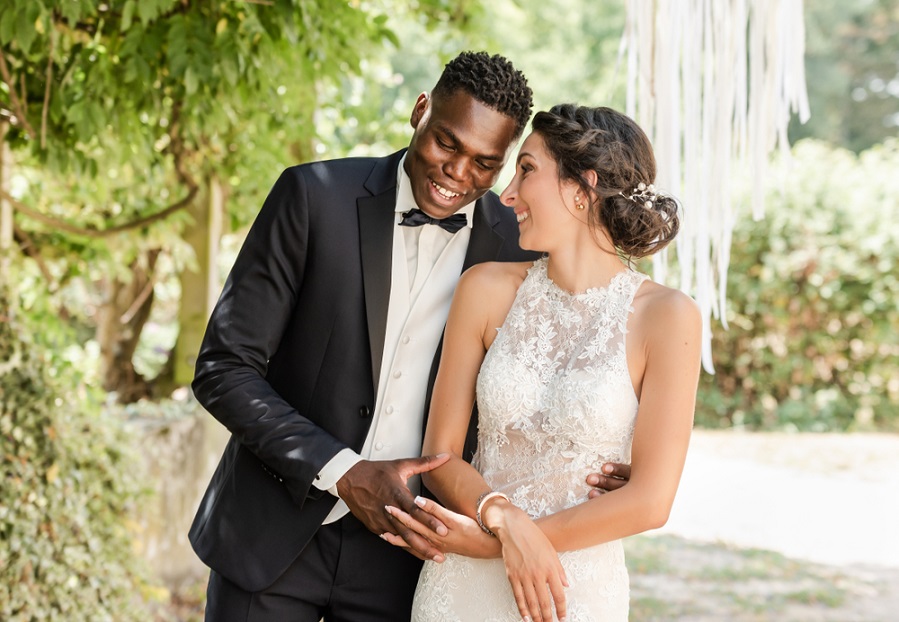 ---
After learning that her brother and his fiancée had been turned down by a wedding venue in their small Mississippi hometown, Lakambria Welch thought there must have been a mistake. She drove down to Boone's Camp Event Hall in Booneville, MS to sort things out with the owner. But Welch couldn't have been prepared for the conversation that followed.
Upon arriving, she learned the real reason they'd been turned away: her brother is black, and his fiancée is white.
Fortunately, she got the entire encounter on video. In the clip, Welch can be seen confronting the owner, and asking why her brother was denied.
"First of all, we don't do gay weddings or mixed race, because of our Christian race I mean, our Christian beliefs" the venue's owner says.

To which Welch replies: "Ok, we're Christians as well, so what in the Bible tells you that?"

"Well, I don't want to argue my faith," the owner insists. "We just don't participate."
The whole thing was posted online, where it soon went viral:
The Backtrack Begins
Well, as you might imagine, trying to enforce a Jim Crow-era discrimination policy under the guise of religious freedom didn't go over so well - even in Mississippi. The story quickly caught fire and was soon being reported by national outlets.
Facing overwhelming backlash, Boone's Camp Event Hall deleted its Facebook account the very next day, restoring it only so that owner could post a lengthy apology after her pastor informed her no passage in the Bible explicitly condemned interracial marriage.
The fact that the owner was somehow shocked to discover her Holy Book contradicted what she was taught as a child - that races should remain separate - is mind-blowing.
But it's also a good reminder that American Christianity has a long history of supporting racial superiority theories and justifying racial segregation.
Christianity's Dark Stain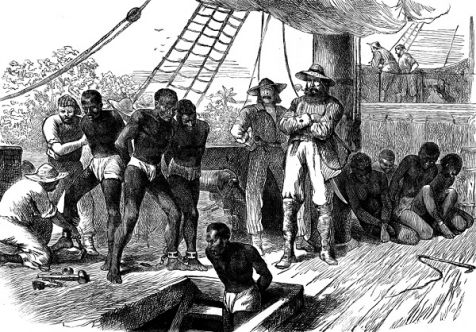 Critics point to Christianity's endorsement of slavery as amongst its single greatest humiliations. When Northern and Southern Baptists split in 1845, some Southern Baptists began using an obscure reference to the "Mark of Cain" (which some interpreted as the curse of black skin) in Genesis 4 to justify owning slaves.
After the fall of slavery, the same argument was used to prevent blacks from becoming ordained in many Protestant clergies. Even worse, some of these policies were only discontinued after the Civil Rights movement won significant legislative victories in the 1960s.
But despite a change in the law, church congregations continued to be (and to some extent, remain to this day) highly segregated. Martin Luther King Jr. famously declared: "the most segregated hour of Christian America is eleven o'clock on Sunday morning."
And although things did improve in succeeding decades, certain religious groups held tightly onto their racist policies.
In the early 1970s, the IRS had to threaten the fundamentalist Bob Jones University with loss of its tax exemption to force it to integrate black students to which it complied by admitting only married blacks in order to discourage racial mixing. "God never meant to have one race," its founding president Bob Jones Sr. famously said. "God has a purpose for each race." Somehow, this policy stayed in place until the year 2000.
A Silver Lining
With that context, perhaps it shouldn't surprise us that someone in 2019 would attempt to use their Christian faith to shield racist beliefs. And yet, it's hard not to be jarred by the reality that this is still happening in America.
But perhaps there is a small upside to an otherwise discouraging story. Booneville resident Khyla Shumpert, herself a person of mixed race, points out that at least the incident has helped raise awareness for what people of color endure in their encounters with close-minded zealots.
"I have great friends who are wonderful advocates for everyone no matter who they are, what they look like, or their sexual preference. This is what has gotten the world's attention and rightfully so. I hate [that] it happened, but if it will bring real change and awareness that people of color are still being discriminated against in 2019, then so be it."
Using Religion as Cover
"Sorry, that goes against my faith." It's a common refrain that's been used to justify all sorts of questionable behavior in recent years. From a Christian baker who turned down a gay couple's request for a wedding cake, to Kim Davis's infamous refusal to grant a same-sex marriage license, the Boone's Camp Event Hall owners are far from the first to be accused of hiding behind the Bible in order to discriminate.
And on the other hand, there certainly are plenty of legitimate religious exemptions. Nobody would accuse a Muslim of "hiding behind the Quran" if they refused to bring a dish that contained pork to a potluck, for example.
So, the question is: what is a justifiable use of religious exemption, and what crosses the line? How do we decide what is free exercise, and what is discrimination?
Let us know what you think in the comments.