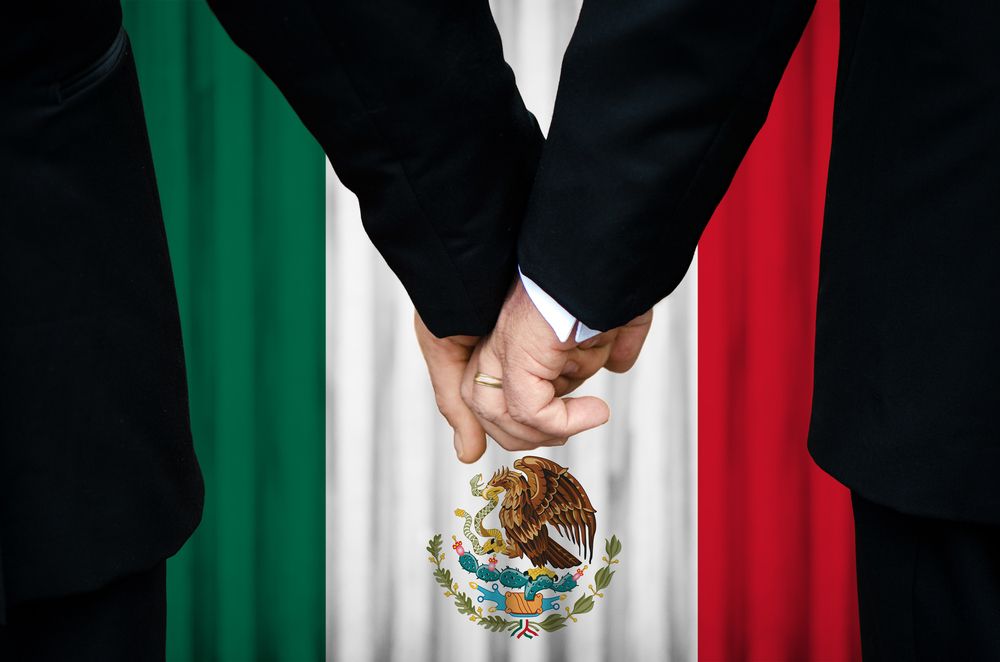 Break out the rainbow piñatas! It took a few years, but same-sex couples will finally be able to marry across all of Mexico.
You no doubt remember the 2015 U.S. Supreme Court decision that legalized gay marriage across the United States.
What fewer people recall is that right around the same time, Mexico's highest court issued a similar decision, declaring that laws banning same-sex marriage were unconstitutional.
However, unlike in the U.S., this ruling didn't have immediate effect. To officially change the nation's policy, all 32 individual states in Mexico had to pass new laws allowing gay marriage.
Seven years later, the final Mexican state of Tamaulipas has voted to amend its civil code and legalize same-sex unions.
The president of the Supreme Court of Justice of the Nation, Arturo Zaldívar, celebrated the vote. "The whole country shines with a huge rainbow. Live the dignity and rights of all people. Love is love," he said.
Worry Abounds North of the Border
But even as gay couples across Mexico celebrate, the situation across the border is looking murkier. In the United States, supporters of marriage equality are worried that LGBTQ rights are sliding in the wrong direction.
Many people hoped – even assumed – that the matter of same-sex marriage was settled with the Supreme Court's 2015 ruling.
That changed overnight when SCOTUS ruled to overturn Roe v. Wade over the summer.
Experts immediately focused in on the concurring opinion of Justice Clarence Thomas, who called for a reexamination of other past court rulings, including Obergefell v. Hodges.
"In future cases, we should reconsider all of this Court's substantive due process precedents, including Griswold, Lawrence, and Obergefell," he wrote.
All of a sudden, the legal footing of Obergefell no longer looked nearly as sound as many had thought – leading to growing concerns that the Supreme Court may decide to roll back marriage equality.
However, supporters of LGBTQ rights still have reasons for optimism. For example, amid the uncertainty and fear, some unlikely allies have emerged. Among them are 40 religious groups that have urged lawmakers to pass legislation codifying same sex marriage into law.
What do you make of all this? Can you imagine a future where gay marriage is once again illegal in the United States?