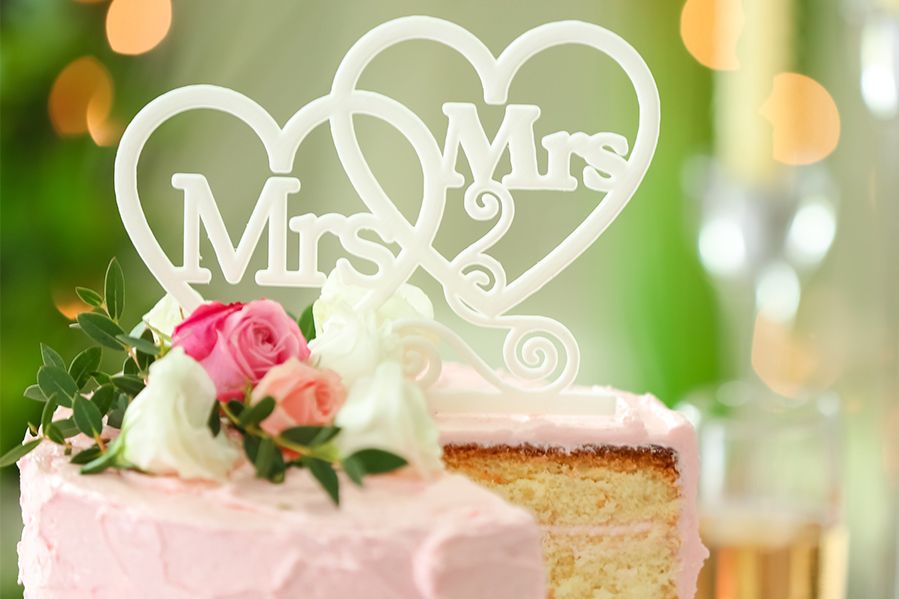 Stop us if you've heard this one before: a Christian baker who refused to bake a cake for a gay couple has had their day in court – and won.
Back in 2017, California bakery owner Cathy Miller refused to bake a cake for the wedding of Eileen and Mireya Rodriguez-Del Rio, a lesbian couple.
Citing her Christian faith, Miller declined their order and reportedly referred the couple to another local baker.
The couple filed a lawsuit, arguing that Miller, owner of Tastries Bakery in Bakersfield, CA, blatantly violated California's Unruh Civil Rights Act by discriminating against them.
Now, five years later, the courts say that Miller did nothing wrong.
First Amendment Right to Discriminate?
In his verdict, Kern County Judge Eric Bradshaw found that Miller's religious beliefs were sincere. 
"Miller's only motivation, at all times, was to act consistent with her sincere Christian beliefs about what the Bible teaches regarding marriage," Judge Bradshaw opined in the verdict in Miller's favor. "That motivation was not unreasonable, or arbitrary, nor did it emphasize irrelevant differences or perpetuate stereotypes."
"It's been a long five years," Miller told the Bakersfield Californian after emerging victorious in the court of law. "I'm hoping that in our community we can grow together, and we should understand that we shouldn't push any agenda against anyone else."
Who's Agenda Is It Anyway?
Critics of the ruling say the only agenda being pushed here is an anti-LGBTQ one.
"Of course we're disappointed, but not surprised," said Eileen Rodriguez-Del Rio. "We anticipate that our appeal will have a different result."
During the case, the attorneys representing the same-sex couple tried to reframe the refusal to service a same-sex couple as targeted harassment.
CA State Attorney Gregory Mann asked Cathy Miller if she follows "everything that the Bible says," including some Old Testament commands like not eating shellfish. The line of logic was that if she only selectively chooses to acknowledge the anti-gay parts of the Bible, and doesn't follow the less convenient parts, then perhaps she's not religious – she's just a bigot.
The defense scoffed at the suggestion. "The state was actually questioning the sincerity of Cathy's faith," said Miller's attorney Paul Jonna, who called the argument "disturbing".
Closing Arguments
The case is just the latest in a long series of Christian wedding vendors refusing to service gay couples on religious grounds.
You may remember the case of Colorado baker Jack Phillips of Masterpiece Cakeshop, who refused to bake a wedding cake for a same-sex wedding all the way back in 2012. His case went to the Supreme Court, which ruled 7-2 in his favor - although the ruling was intentionally narrow in a way that could not be used as precedent in any other case.
Bakers are hardly the only wedding vendors to refuse service to same-sex couples, however.
From invitation designers to florists to clothing stores, many types of vendors have refused to assist same-sex couples on First Amendment grounds simply because they're gay. 
The bad news for gay couples is that, in the battle of liberty vs. equality, the courts (so far) have tended to favor the Christian vendors' right to refuse services on faith grounds over LGBTQ couples' right to equal treatment.
What do you think? The First Amendment grants us all the right to freedom of religion and the right to free speech. But what should happen when one's sincerely held religious beliefs include discrimination?