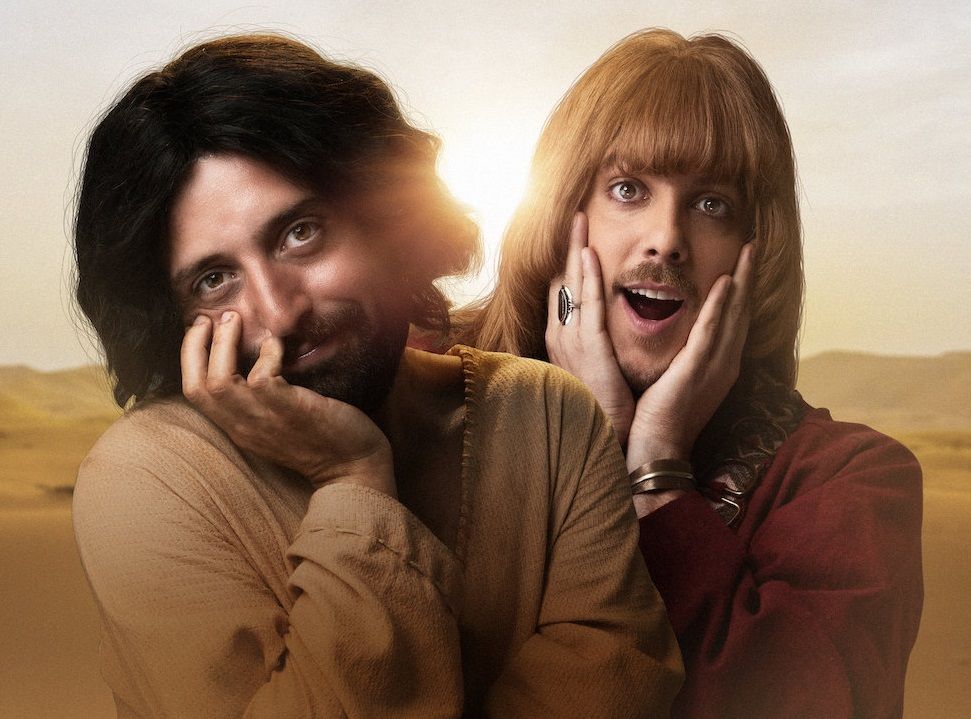 A new Netflix Christmas special depicting Jesus as a gay man has Christians around the world outraged, and more than 1.8 million have since signed a petition demanding the streaming service remove the program or take action against its creators.
The controversial special, entitled "The First Temptation of Christ," is the work of Brazil-based comedy group Porta dos Fundos, an outfit known for creating provocative satire films and videos.
Netflix offers a short plot description of the feature: "Jesus, who's hitting the big 3-0, brings a surprise guest to meet the family." That surprise guest is introduced as Jesus' friend, Orlando. But Mary and Joseph soon discover that Orlando is more than just a friend – he may also be a lover.
Although never explicitly said, there are strong intonations that this is the case (in one scene, Orlando sings a song about Jesus with the lyrics "In the heat of the desert I saw the size of his huge ... power").
Christians React
Needless to say, many conservative Christians are furious this content is now available on the world's most popular streaming app. The reactions were particularly strong in Brazil, where Christianity is the dominant religion.
Pernambuco bishop Henrique Soares da Costa took to Facebook to announce he was cancelling his own Netflix subscription (yes, you read right, even bishops get to binge-watch) following the "blasphemous, vulgar, and disrespectful" film. The son of the Brazilian president, Eduardo Bolsonaro, also weighed in: "We support freedom of expression, but is it worth attacking the belief of 86 percent of the population?"
And it wasn't just Brazil – Christians everywhere have expressed dismay over the provocative special. In the U.S., many were surprised it was even allowed to air:
And some even said it was the reason they were planning to cancel Netflix:
Capitalizing on Blasphemy
For all the Christians angry about the decision to air this special, millions more Netflix subscribers have reportedly watched it – with many sharing positive reviews. From a business standpoint, Netflix clearly understood the risks in streaming "The First Temptation" and decided to move forward anyway. And it may have paid off – but only time will tell.
For their part, Porta dos Fundos are no strangers to such controversy. You might even say they thrive on it. The online comedy group earned an International Emmy Award for their first foray into religious satire, "The Last Hangover," which has Jesus' disciples searching for him the morning after the Last Supper. The group "believes that freedom of expression is an essential construction for a democratic country."
21st Century Crusades?
Another thing that remains unclear is what the Netflix boycotters want, in the long run. A world where nobody is allowed to poke fun at their religion? An entertainment landscape that adheres to strict blasphemy laws? That sounds more like a step back into the dark ages than a move forward into the future.
Blasphemy laws are a relic of the past in Western countries. Everyone is free to speak their minds about religion – even if some folks might get offended. That's the trade-off of living in a free society.
Would Netflix's critics really want us to return to an era in which speaking out against prevailing religious beliefs was outlawed?
Free expression must prevail, because the alternative is truly horrifying. Must we remind these Christian crusaders of the 2015 Charlie Hebdo Massacre, in which Muslim extremists felt the need to avenge their prophet Muhammad after he was depicted in a comic strip?
Hopefully this latest controversy is not representative of a larger trend, but the evidence is not terribly positive. Certain Christians seem to be unable to tolerate any kind of artistic expression that challenges or pokes fun at their beliefs – whether it's the state of Alabama refusing to air an episode of famed children's show Arthur that featured a same-sex marriage, or something as benign as allowing an atheist Kentucky man to drive around with a vanity license plate that reads I'M GOD.
What is your reaction?