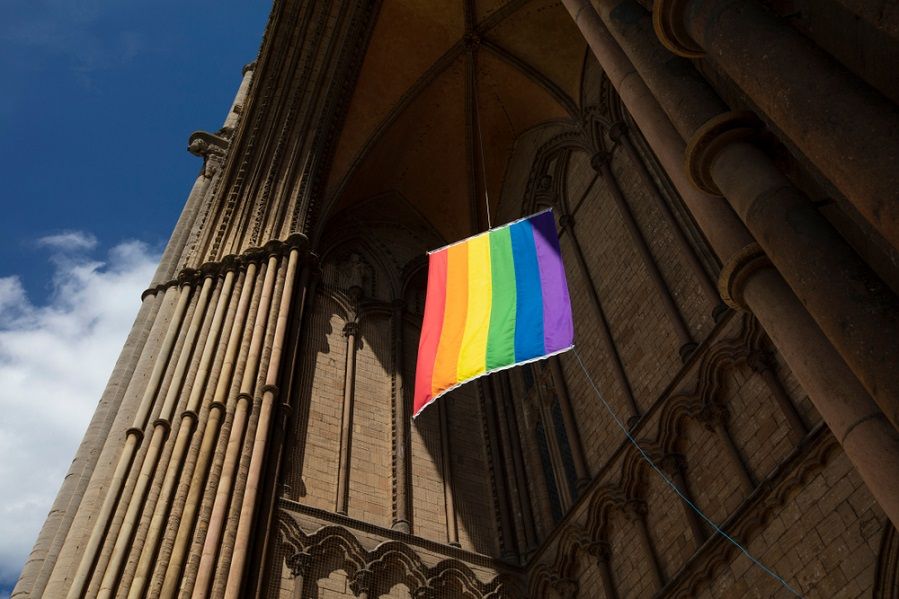 We've seen transgender rights come a long a way in recent years. As acceptance has grown, more and more transgender people have taken up leadership positions – in the workplace, in the community, and even in elected office.
But there is still much progress left to be made, and one place where acceptance has proven fleeting is houses of worship. Some congregations, particularly those with more traditional teachings, have been hesitant to fully embrace transgender identities. And many outright reject the notion of a transgender person being a faith leader.
For transgender people of faith, this particular "stained glass ceiling" has been difficult to break through. But there are signs of cracks developing.
Preaching for Acceptance
Earlier this year, Nicole Garcia delivered her first sermon as an ordained pastor to her congregation in Boulder, Colorado. But this was no ordinary introductory sermon. Garcia's turn at the pulpit was a historic moment, as she became the first transgender Latina woman to serve as a pastor in the Evangelical Lutheran Church. After struggling with her identity for decades and praying God would "fix" her, Garcia finally came to terms with who she is and decided to pursue a leadership position in the church. And the congregation has wholeheartedly embraced her.
However, Garcia stressed that faith – not the fact that she's trans – is her guiding force: "Nobody can question my faith, my devotion to Christ, my devotion to the church. That's why I'm the pastor here," Garcia told NBC News. "Being trans is secondary."
Battles yet to Be Won
For Pastor Elijah Walker, it's a different story. Walker, a transgender man, leads a small ministry in the town of Jonesboro, Arkansas. His church's mission is clear, Walker explains:
"What I was ultimately called to do with my life was to create a safe and sacred spiritual community. Not just for LGBTQ folks, but for anyone who feels marginalized or excluded from the church."
Operating square in the center of the Bible Belt, however, Walker has struggled to find acceptance in the wider community and is constantly downplaying his identity and his ministry's mission in an attempt to avoid conflict.
 "We can't be as vocal in public spaces as we would like to be. It's kinda held me back in some ways," he says. "I've been afraid to get the word out, because I'm afraid we'll get kicked out of our space."
And while things seem to be improving for transgender people overall, Walker doesn't see it happening in his community:
"Nationwide, the trend is definitely to be more inclusive of LGBTQ people, but here in Jonesboro, and maybe in the Bible belt in general, I think that the opposite is true. The trend is either to buckle down to be more conservative and less inclusive, or to just be really vague. That's not helping any more."
Yer a Transgender Wizard, Harry!
Support for transgender rights is impactful no matter where it comes from, but evidence shows that having prominent celebrities back a movement can be especially effective in moving the needle. That's why so many LGBTQ groups were disappointed to see author J.K. Rowling endorse an opposing view on transgender rights.
In a statement on Twitter this morning, the famed mind behind the "Harry Potter" series criticized a recent court decision which determined that a U.K. woman was right to be fired from her job for refusing to refer to transgender people by their preferred pronouns:
The online backlash was swift, with many activists calling out Rowling's views as "transphobic" and "cruel." Some supporters pushed back against these accusations, however, arguing that Rowling is simply standing up for traditional feminist views on gender and power dynamics.
What's your take? Will we keep seeing steady progress in the transgender rights movement, or are some hiccups inevitable? Do people like Rowling deserve to be criticized if their views aren't sufficiently supportive of transgender people?