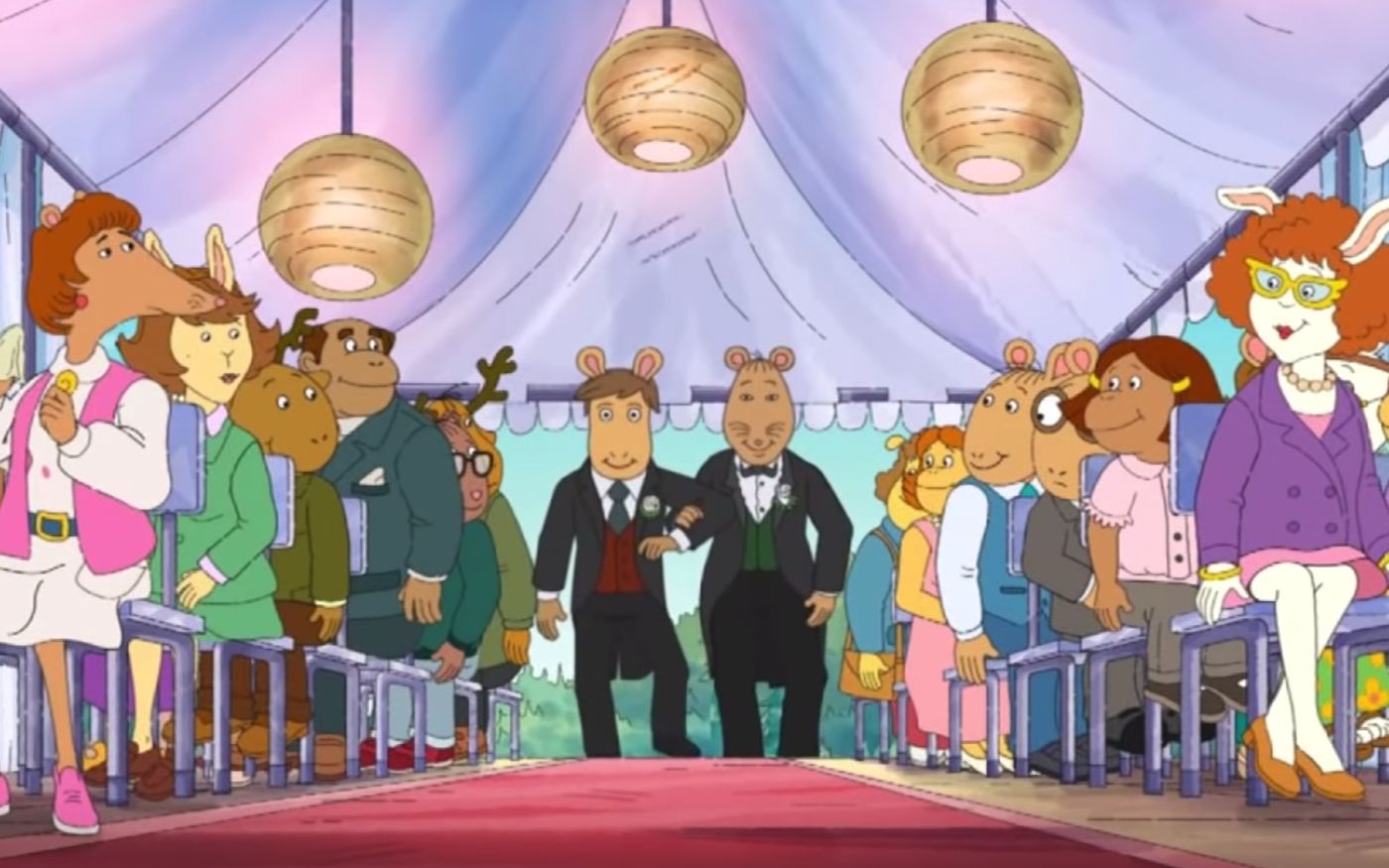 ---
Alabama has decided not to air the season premiere of the famed children's television show "Arthur" because it features a same-sex marriage between two of the characters. Although the episode premiered nationwide on May 13, Alabama Public Television has determined that its own citizens - both young and old should not be exposed to the ideas presented in the storyline.
"Our broadcast would take away the choice of parents who feel it is inappropriate," explained programming director Mike McKenzie, "either because their children are too young, or because of their beliefs." 
And many prominent figures were not shy about sharing their beliefs on the subject. Fundamentalist figure Ken Ham denounced the portrayal of same-sex marriage on public television, telling his followers: "The evil one is out to capture your kids & pervert their minds."
Sebastian Gorka, former Deputy Assistant to President Trump, was also taken aback, asking listeners of his radio show: "Did you have any questions about there being a culture war, ladies and gentlemen? Did you have any doubt in your mind? This is a war for our culture."
Much Ado About Nothing?
Interestingly, the episode in question doesn't actually address the character's sexuality or even show the ceremony itself. Instead, the male character is simply shown walking down the aisle with another male character. The moment is explored in further detail in this Facebook post:
With this context, it's hard to understand what all the outrage is about. The scene was brief and laid-back perhaps the most "family friendly" depiction of a same-sex ceremony one could envision. And it's inclusion is important to the show's creators.
The Importance of Representation
Following in the footsteps of his good friend Mister Rogers, whose own show provided children with positive takes on sometimes-difficult family issues for four decades, "Arthur" creator Mark Brown felt a social obligation to write this particular episode.
"So many of us have family or friends who are gay who are not represented in the media," he explains. "We have people in our family that are gay and raising children and looking for things to validate their families."
Censorship Wins the Day
Despite this, Alabama Public Television insists it has no plans to broadcast the episode. While PBS allows its local affiliates the freedom to decide what airs in their markets, representatives from the organization stressed their belief that it's "important to represent the wide array of adults in the lives of children who look to PBS Kids every day."
The Gay and Lesbian Alliance Against Defamation (GLAAD) was not so diplomatic, calling the Alabama station's censorship of the episode a deliberate attempt to erase LGBTQ representation. 
"LGBTQ parents and their children deserve to see themselves reflected in media," said GLAAD President and CEO Sarah Kate Ellis, "and if leadership of this public broadcasting station cannot serve the interests of the entire public, it's time to find someone who can."
What do you think?