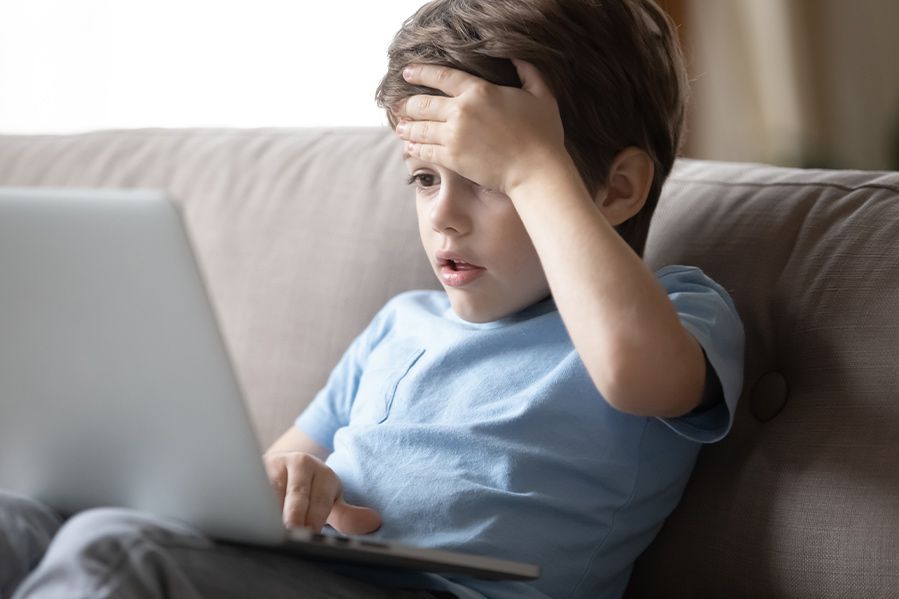 A former prostitute dreams of her lost lovers fondling her body, lusting after their donkey-sized body parts and sizable…emissions.
No, that's not the start of a very lewd pornographic film... it's straight out of the Bible (Ezekiel 23:20). 
Now, citing passages such as that one, a group of online activists is trying to use Virginia's newly-passed anti-pornography law against websites like Bible.com.
Here's what you need to know. 
Anti-Porn Laws Spread
Designed to shield children from material "harmful to minors", "anti-porn" laws require certain websites which host decidedly unwholesome content to verify the age of every visitor, ensuring that they are 18 years of age – or else they're kicked off the site.
Under the Virginia law, any website that displays pornographic content must require its users to verify their age before entering.
In response to the law in Virginia (and others in Mississippi and Utah), websites like Pornhub have had no choice but to ban all users in those states, lest they be held legally accountable for minors bypassing the age verification and viewing pornography.
But here's the catch: internet users noticed that the anti-porn laws don't only apply to video hosting sites. And thus, a movement was born.
Is the Bible Unfit For Young Eyes?
Rape, infanticide, bestiality, incest… is such imagery appropriate for children? Most would say no.
Well, activists point out that such content is readily available in the Holy Bible, which sits ready for impressionable young eyes to stumble upon on the internet. 
The activists – perhaps cynically – argue that young people should be protected from such offensive biblical content.
They say websites showing Bible content need to require age verification, just as pornographic websites must. 
Bad Stable Manners
Does this movement have any chance of succeeding in banning biblical websites? That much is unclear. But they're sure trying. 
Prompted by a Reddit post, concerned citizens have been filing complaints with the Virginia Attorney General's office over its failure to properly verify users' ages on Bible websites. 
The post quotes the passage from Ezekiel 23:20 as listed on Bible.com: "She lusted after her lovers, whose genitals were like those of donkeys and whose semen was like that of horses. 21 So she longed to do the sinful things she did when she was young in Egypt, when young men caressed and fondled her breasts." 
The post concluded: "They ALL need to follow the law! Think of the children."
Many view the post as pretty clearly tongue-in-cheek, but the idea behind it is far from a jest. 
Part of a Larger Fight
Across the country, critics are raising the alarm about what hey see as the growing influence of religious beliefs in everyday public life – from more restrictive abortion laws, to libraries losing funding over LGBTQ+ books, to chaplains becoming school guidance counselors.
Some of the efforts to push back have been (partially) successful. Earlier this year, parents succeeded in getting the Bible pulled from school shelves in Utah. The decision, however, was later reversed. 
Through that lens, this effort to enforce age verification for biblical websites – however satirical – is reflective of a pushback against religious influence in the public sphere. 
It also encourages a broader debate: to what degree should religious beliefs guide public policy? 
What is your take?