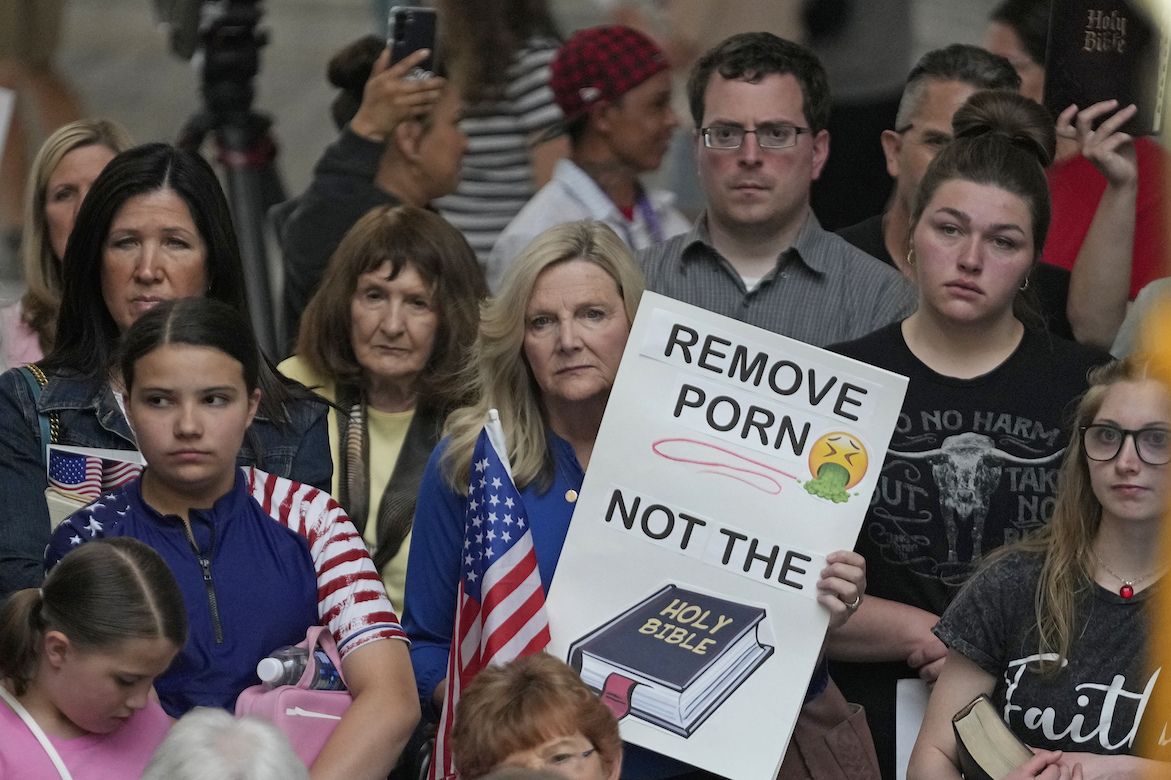 ---
The wave of book bans sweeping the nation's public schools just took an unexpected turn.
Thus far, the bans have mainly targeted books with LGBTQ themes to protect children from "pornographic content." But what happens when the letter of the law gets applied to religious texts? 
Well, Utah is now finding out. 
Last year, the state legislature passed a law allowing parents to formally challenge any book in Utah's public school libraries.
That prompted a group of angry Utah parents, who view the policy as tantamount to anti-LGBTQ censorship, to challenge the Bible – arguing that it is at least as vulgar and violent as the other books being taken off school shelves.
A committee review process on the Bible's graphic content is finally complete, and the verdict is in: the holy book is too lewd for school.
How did we get here, and how are people reacting?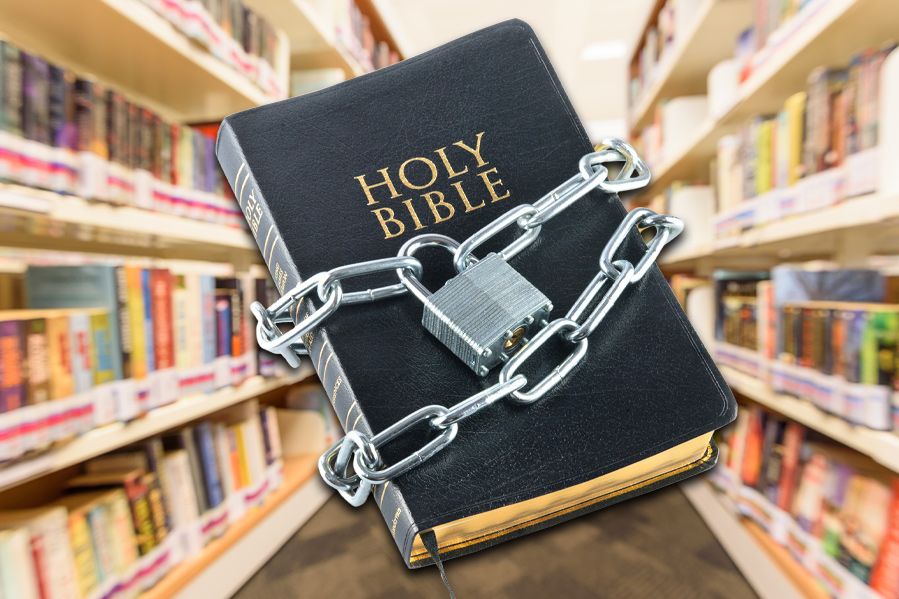 Holy Pornography
Many evangelicals and other conservative faith groups championed the book bans as a necessary measure to protect children.
As a result, hundreds of books have been removed from school library shelves across different states. 
However, Utah is the first to see holy texts get included in a ban – and the complaints from parents took many off guard. 
Similar to how other states with similar laws have navigated the book banning waters, Utah policy is to immediately remove the book in question from library shelves and send the book to a review board, who will determine whether the book is appropriate for young eyes or not. 
"Get this PORN out of our schools!" demanded one of the formal complaints that led to the Bible getting pulled from one of Utah's largest school districts.
The specific objections? "Incest, onanism, bestiality, prostitution, genital mutilation, fellatio, dildos, rape, and even infanticide."
Opponents listed more than 130 biblical passages they say violate the state's new obscenity law (two words: Lot's daughters).
The committee's review determined that due to its offensive content, the Bible is not appropriate for middle and elementary school students (though it may remain in high schools for the time being).
A Taste of Their Own Medicine?
Based on the tone of the complaints, opponents don't seem to seriously object to the Bible being in schools. 
Rather, their request to have it pulled from schools is a protest against the law itself – and its use as a cudgel to target LGBTQ content.
Parents have called it a "bad faith process" that assaults the first amendment rights of Utah children, and queer children in particular. "If the books that have been banned so far are any indication for way lesser offenses," one complaint reads, "this should be a slam dunk."
The Bible ban is apparently under appeal. For now, though, it's absent from school library shelves.
And the story doesn't stop there.
Banning the Book of Mormon
Until recently, other religious texts like the Torah, Quran, and the Book of Mormon remained on Utah public school library shelves without issue, as they'd been unchallenged.
That just changed. Last week, a parent challenged the Book of Mormon, the foundational religious text of the Church of Jesus Christ of Latter-day Saints. The ban for that book cites the violence, war, beheadings, and kidnappings found within its pages.
With a months-long backlog to get through, who knows when – or if – the Book of Mormon will return to library shelves. It's no wonder that some school districts in other states have taken to simply removing books from the school library entirely.
It seems apparent that the challenges to religious texts are a response to the laws themselves, which many critics believe exist solely to target LGBTQ content. But if the laws truly are about keeping violent and sexually explicit content out of the hands of children, well…  the Bible inarguably has a whole lot of that. 
What do you think – do holy texts like the Bible and Book of Mormon belong on school shelves? And is turnabout fair play?