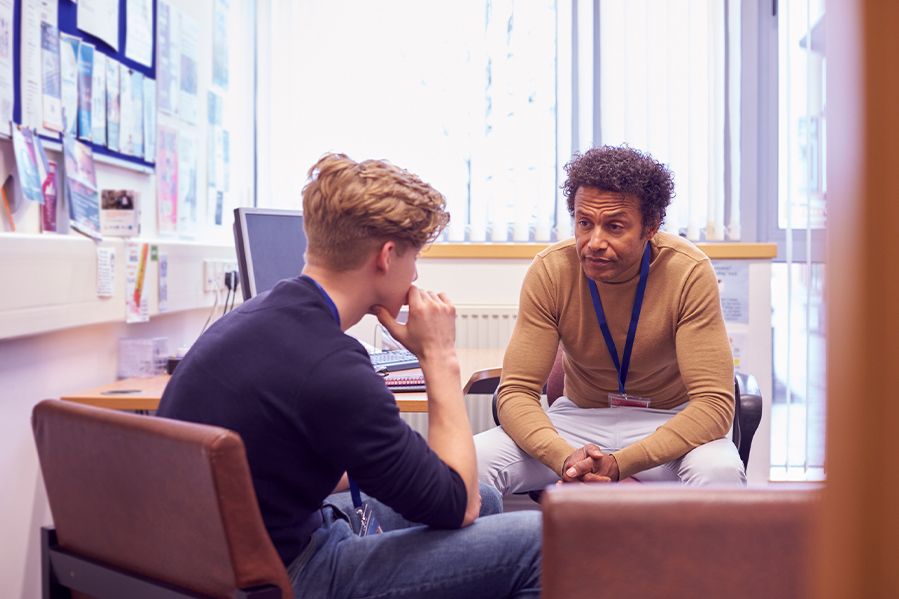 A group of Texas chaplains are imploring the state to reverse a controversial law which allows one group to serve as public school counselors: themselves.
Earlier this year, the Texas Senate passed Senate Bill 763, which allows chaplains to serve as school counselors in public schools. 
Critics have lambasted the move as a blatant violation of separation of church and state, and a not-so-subtle attempt to inject Christian nationalism into the school system.
Chaplains: We're Unqualified
Interestingly, it is some chaplains themselves who are opposing this new bill. They argue that serving as school counselors is a perilous box to open. 
"Not only are chaplains serving in public schools likely to bring about conflict with the religious beliefs of parents, but chaplains serving in public schools would also amount to spiritual malpractice by the chaplains," reads a joint letter signed by over 100 chaplains of different faiths in protest of the new program.
"Because of our training and experience, we know that chaplains are not a replacement for school counselors or safety measures in our public schools, and we urge you to reject this flawed policy option: It is harmful to our public schools and the students and families they serve."
The chaplains argue that they are equipped to handle spiritual needs, but that they're no replacement for a licensed professional trained in meeting the mental health needs of youths.
They say their training does not instruct them on how to properly work with children, nor does it prepare them for situations a licensed school counselor would be trained for: an active shooter drill, for example.
"We cooperate with mental health counselors – we do not compete with them," the letter reads. It implores lawmakers to reconsider the measure. 
Is Christianity "Infiltrating" Schools?
Meanwhile, other critics argue the bill has bigger – and more sinister – implications. 
"I worry that this bill will lead to Christian nationalists infiltrating our public schools and indoctrinating our students," said one politician at the time of the bill's passage. Another described it as a "Trojan horse" for evangelizing kids and helping to grow Christianity in public schools.
Opponents view the new policy as part of a broader campaign to forcefully inject Jesus into schools. They point to other legislative examples in Texas, including a bill which mandates "In God We Trust" signs in schools, and another which requires the Ten Commandments be placed in every classroom across the state:
Also noteworthy: a proposed amendment which would have banned chaplains from proselytizing to students or trying to convert them from one faith to another ultimately failed.
The Case For Religious Counsel
Proponents of Senate Bill 763 argue that having a religious leader available for students to talk to, consult with, and receive guidance from is a positive. 
Supporters of the measure further argue that "putting prayer back in public schools" will provide myriad benefits. School chaplains could be helpful in preventing all manner of bad outcomes – from school shootings, to drug use, to anxiety and depression amongst youth, they say.
They also point out that schools can opt in or out of allowing chaplains to counsel students at will, so it's not required, it's simply allowed.
While some chaplains will undoubtedly be counseling students this fall, it's certainly notable others oppose the measure on its face.
What are your thoughts? Is this a blatant attempt to inject Christianity into schools, as critics say? Or will the presence of chaplains help make kids safer and more spiritually healthy, as proponents argue?