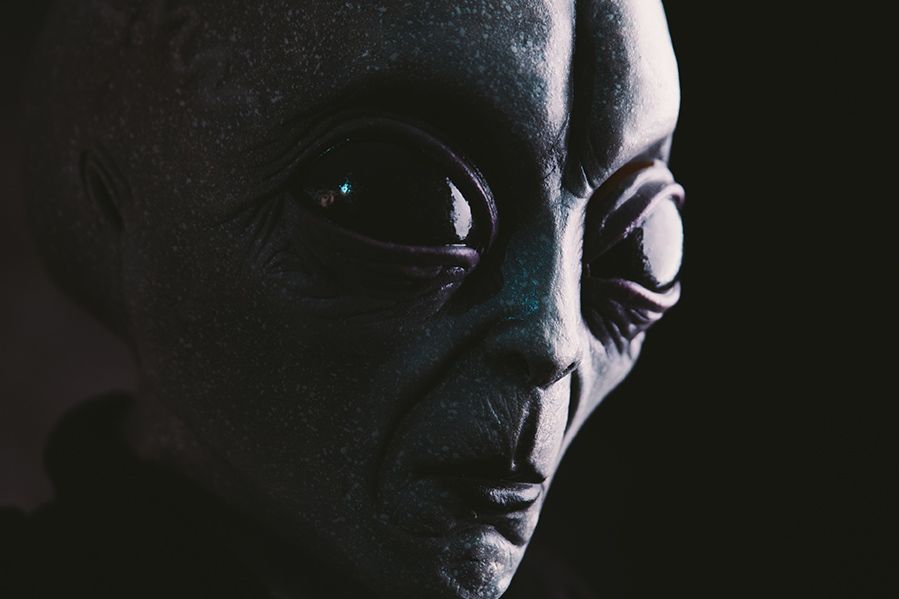 NASA and Christian theologists, name a more unlikely duo.
A recent interview with Rev. Dr. Andrew Davison revealed that in 2016 and 2017, NASA called in some two-dozen of the world's greatest theologians and religious scholars to determine how the world's major faiths would react to the revelation that alien life exists.
The project, titled "The Societal Implications of Astrobiology," was carried out at Princeton University's Center for Theological Inquiry, with over $1 million in funding from NASA.
The recent reveal brings to mind several questions. Namely, how would the world's major religions react to learning that life - even microbial life - exists outside of earth? 
And why, exactly, was NASA conducting this study anyway?
Bring in the God Squad
It sounds like the beginning of a bad joke. Two dozen Christian priests, Jewish rabbis, and Islamic imams walk into a university.
"Religious traditions would be an important feature in how humanity would work through any such confirmation of life elsewhere" said a recent University of Cambridge divinity blog. They note that "cradles for life are likely profoundly widespread, with maybe 10 billion Earth-like planets around sun-like stars in the observable universe"... plus all those non-Earth-like planets that might be able to sustain life, too. 
"There may well be a great deal of life elsewhere," they say.
And with the recent launch of the James Webb telescope, it seems all the more likely that we may discover that life is out there sooner rather than later.
Better to have an idea of how billions of the world's faithful would react to such news, NASA decided.
Area 5:1
"Non-religious people seem to overestimate the challenges that religious people… would experience if faced with evidence of alien life," wrote Rev. Dr. Andrew Davison, one of the theologians NASA called upon.
While the official findings have yet to be revealed, the aforementioned quote is telling.
Some believe that of the many faithful, evangelical Christians would have the hardest time swallowing the existence of life beyond the stars, due to their often literal understanding of scripture. That's what David Weintraub, associate professor of Astronomy at Vanderbilt University, says, citing the evangelical rejection of the theory of evolution due to their belief that God created the world in six days.
And then there's the whole issue of Jesus' sacrifice for humanity. As one Christian scholar put it, "Did Jesus die for Klingons too?"
At the very least, the discovery of alien life would inspire a whole host of brand new questions when clergy members step up to the pulpit.
And that discovery may not be as far away as some think. In 2020, an Israeli space chief told the world that he believes aliens exist, and in 2021, Pentagon officials confirmed that UFOs are real.
It sure seems like the truth is out there, and we're getting close.
The question is: how will we react?