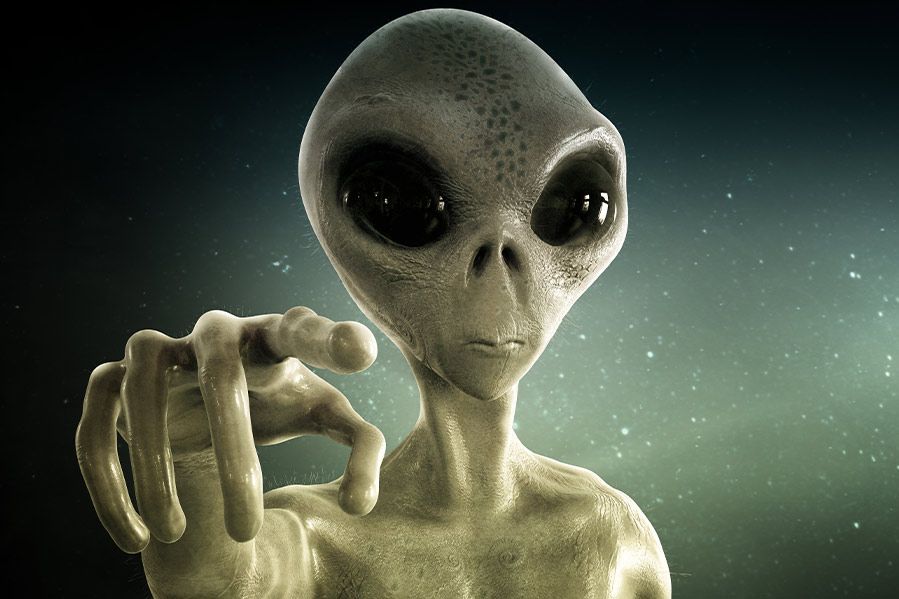 As 2020 winds to a close, many of us are hoping to close the chapter on this very strange and difficult year. After all, 2020 saw a global pandemic that left millions dead, fires and floods that devastated wildlife and communities, and unprecedented civil unrest.
Oh, and now potentially aliens.
What, you didn't think 2020 was going to end without a bang, did you?
An End-of-Year X-File...
According to an Israeli professor and former military general, the U.S. and Israel have been in contact with aliens for years.
"Humanity is not ready yet," said Haim Eshed, the former head of the space defense wing of Israel's Defense Ministry, in an interview with the Israeli newspaper Yediot Aharonot. He continued, detailing the agreements the United States and Israel have made with the 'Galactic Federation', including a secret underground base on Mars that has both alien and human representatives.
Per Eshed, the aliens aren't hostile. In fact, they're pragmatic and curious, seeking only to "understand the fabric of the universe." When President Trump was on the verge of going public with this extraterrestrial knowledge, it was the aliens who convinced him otherwise, fearing the mass hysteria and panic that would undoubtedly occur. The aliens simply felt that we needed to "evolve and reach a stage where we will... understand what space and spaceships are," but we aren't quite there yet.
Eshed's going public with this knowledge now because he disagrees. "If I had come up with what I'm saying today five years ago, I would have been hospitalized," he said. 
Now, though, he thinks we're ready to meet the Galactic Federation.
...Or a Very Out There Book Promo?
It might seem easy to dismiss Eshed's claims as the rumblings of a crank, but he is a generally well-respected figure. He spent 30 years as head of Israel's space security program, received the Israel Security Award three times, and worked as a professor at the Technion Space Research Institute.
Of course, he's also got an upcoming book to promote. The Universe Beyond the Horizon — Conversations with Professor Haim Eshed comes out soon.
Nick Pope, who used to investigate UFOs for the British Ministry of Defense, thinks this all might be part of a very successful book promo tour. He told NBC News that "this is some sort of practical joke or publicity stunt to help sell his book... or someone in the know is breaking ranks."
NASA also declined the claims of a Galactic Federation deep underground on Mars, saying through a spokesperson that "although we have yet to find signs of extraterrestrial life, NASA is exploring the solar system and beyond to help us answer fundamental questions, including whether we are alone in the universe."
Although, it's not like they'd just come out and confirm the claims.
What do you think? Eshed's spent most of his career as a well-respected leader in Israeli's space defense. Could his seemingly outlandish claims of a Galactic Federation and underground bunkers on Mars actually be true?
Or are these claims simply designed to create a whole lot of buzz for his new book?
Do you want to believe?