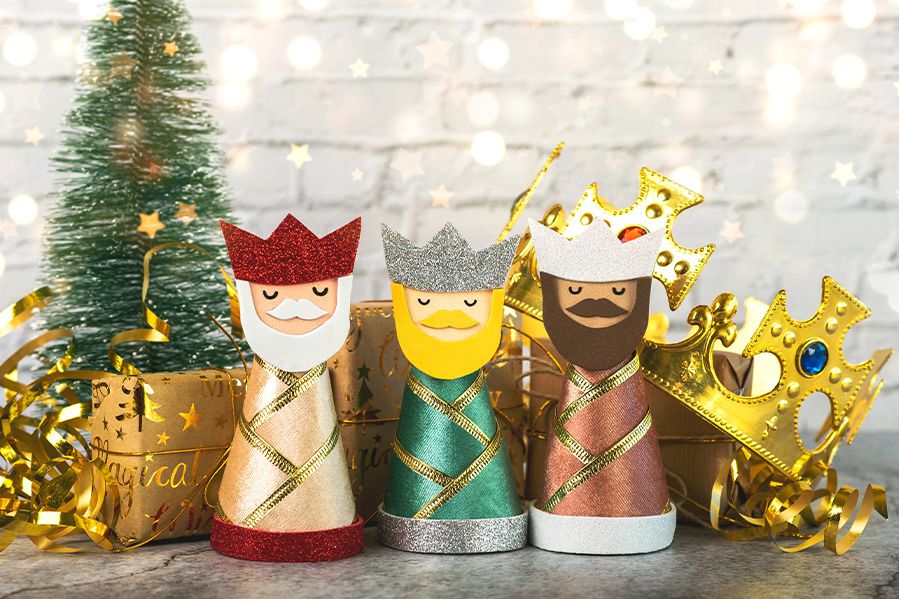 Most of us are probably breathing a sigh of relief that the holiday season has come and gone, as we pack away our Christmas trees, put away the cookies and milk, and take down the stockings that were hung by the chimney (with care!).
That is, many of us in the United States are doing all those things. While it's easy to assume to Christmas traditions are universal, not everyone around the world celebrates the holiday season the same way the United States does.
In fact, most countries have their own Christmas traditions that are wildly different! Here are some of our favorites.
Three Kings Day
For Spanish or Latin American Christians, the Christmas season isn't over yet. The holidays go all the way through the new year and until the evening of January 5th, known as Three Kings Day. This holiday celebrates the date in which the three wise men visited Jesus.
According to the Gospel of Matthew, the three kings, Balthazar, Caspar and Melchior, came from the east, traveling twelve days to visit the King of the Jews and bearing gifts of gold, frankincense, and myrrh.
They're a common fixture of nativity displays the world over.
Children in Spain and Latin America get their own gifts on Three Kings Day – all they have to do is leave their shoes by the door, so the three wise men can fill them with gifts.
And just as American children leave milk and cookies for Santa, Spanish and Latin American children leave a box of hay to feed the camels the three kings will be mounted on.
And most deliciously, there's the Rosca de Reyes, the king's cake. Meant to represent the wise men's crown, the Rosca de Reyes is a wreath-shaped cake decorated with candied fruit and nuts - the jewels in the crown.
For many Spanish and Latin American children, the holiday season is still in full swing. 
That got us thinking. What other traditions are out there?
Other Global Traditions
In the US, millions of children anxiously await Santa's arrival down the chimney on Christmas Eve. But in Austria, a far more sinister force visits children: Krampus, the hairy, horned, cloven-hoofed demon. Depending on the region, Krampus might visit naughty children and give them a lump of coal, or he might go as far as sacking them and dragging them off to Hell.
Need a reprieve from Krampus? Head over to Japan, where Christmas is celebrated with a big bucket of the Colonel's best. Thanks to a successful advertising campaign in the 1970s, Kentucky Fried Chicken is the Christmas dinner of choice in Japan, and the Colonel even trades in his classic white suit for a festive red and white Santa outfit.
If you're not a big fan of fried chicken, you could always go to Catalonia and get yourself a Tió de Nadal - a Christmas log. Catalan children care for the Tió de Nadal (which has an adorable face) all throughout December, feeding it and clothing it so it doesn't get cold at night, until Christmas, when they beat it with a stick to make it poop presents.
If you're interested in a Christmas tradition that's just as wholesome but has less defecation, head to Canada. The Canada Post will not only deliver every single letter written to Santa, but ensure that every child who sends a letter to Santa will get one back too. Santa's address? North Pole, H0H 0H0, Canada
This holiday season, it's important to remember that not everyone celebrates the same way - and that's perfectly wonderful. So whether you tipped back some eggnog by the fire, beat the Christmas log, or ate a big bucket of fried chicken, be considerate and kind to your neighbors. 'Tis the season!