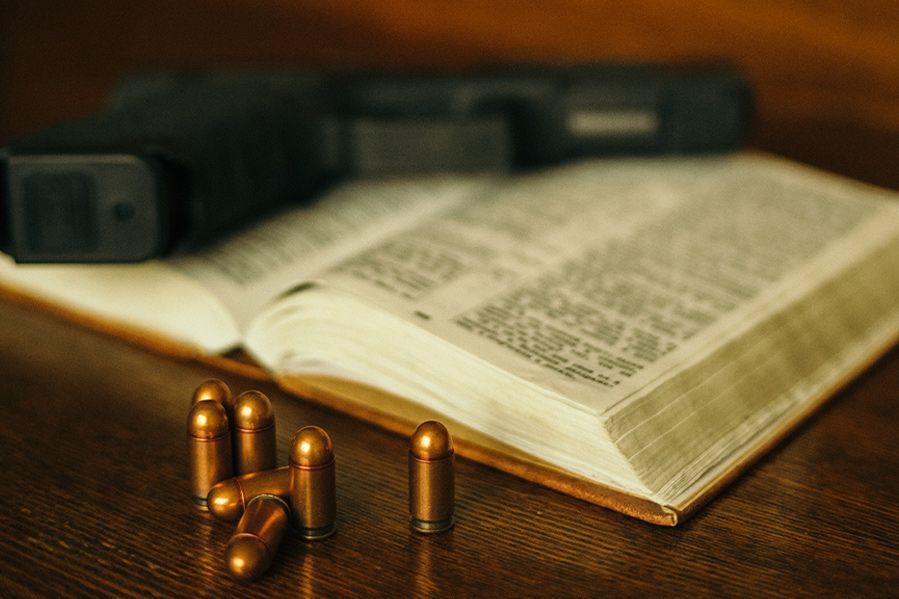 A North Carolina sheriff is standing firm in his refusal to remove a Bible verse display from the office wall, arguing that "we need more Jesus and less politics."
Earlier this month, Columbus County Sheriff Jody Greene received a letter from the Freedom From Religion Foundation (FFRF), which argued he had an "unconstitutional religious display" hanging in the sheriff's office.
The display reads "I can do all things through Christ which strengtheneth me. Philippians 4:13." 
"We write to ask that the Sheriff's Office remove this religious sign from its property in recognition that it represents an unconstitutional endorsement of Christianity," the letter from the FFRF said.
Sheriff Greene is standing firm in his religious convictions and his apparent belief that all in his county share them, and is refusing to remove the display, even under threat of legal action.
Standing His Ground
Sheriff Greene took to social media to defend the display, arguing that it is "one of my favorite Bible verses" and "very motivational to me and my staff" on the official Columbus County Sheriff's Office Facebook account.
"Before we execute a search warrant, or any service that puts our people in immediate harms way, we ALWAYS go to the Lord with a group prayer.  ALWAYS!"
Sheriff Greene argues the complaint is a political hit job. "I have taken many pictures with that Bible verse in the backdrop with not a single issue, but now that we are going into an election year, it is an issue," he wrote. "How absurd!  It seems to me we have a few sheep in wolves clothing.  That's all.  This is a political ploy.  Some want a person that they can control."
He concluded by saying "we need more Jesus and less politics" to combat the opioid epidemic ravaging his county.
The post got thousands of likes on Facebook, with scores of comments pledging support for the display.
But the Freedom From Religion Foundation isn't going to back down.
A Clear Message
Warning that "the Establishment Clause prohibits government sponsorship of religious messages," the FRFF's initial message made things very clear: They believe the Christian display in a county building is a violation of law. The letter continued:
"The Columbus County Sheriff's Office serves all citizens regardless of belief or nonbelief. This message alienates the 24% of Americans who are non-religious. We urge the Sheriff's Office to recognize its obligation to provide all citizens with an environment free from religious endorsement by removing this exclusionary display."
"The Sheriff's Office should also cease promoting Christianity on its official Facebook page," they concluded, an apparent nod to intermittent calls for prayer posted by the Sheriff's Office on Facebook.
This is hardly the FFRF's first rodeo. From attempted bans on teaching the Ten Commandments in school to challenging "In God We Trust" decals on cop cars, they've been around the religious freedom block, and have scored frequent victories over the years. 
What do you think? Is the large display of scripture on county walls a violation of the separation of church and state… or is it simply a motivational tool for the local police force? 
Where do you stand?