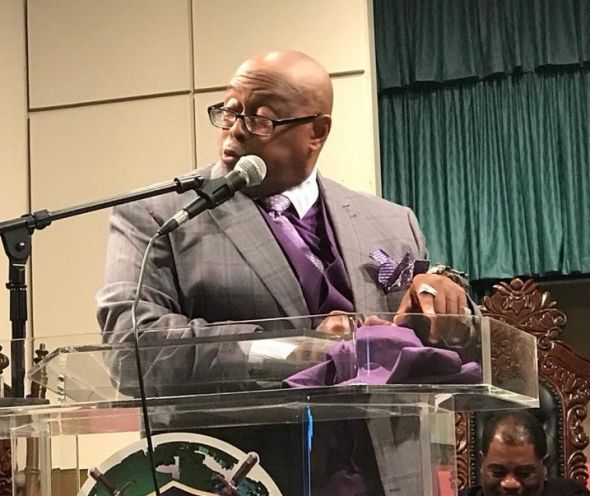 ---
A controversial broadcaster-turned-pastor is cussing his way to online notoriety, and he "doesn't give a damn" what traditional Christians might think about it. Pastor Thaddeus Matthews ofNaked Truth Liberation and Empowerment Ministries in Memphis, Tennessee, has unapologetically proclaimed himself "the cussing pastor."
While his daily online videos generally draw viewers in the hundreds, Matthews has recently been made famous by one particularly popular clip a profanity-laced Facebook video in which he orders women to refuse sex to deadbeat men who won't get a job. The clip has been widely shared online and recently eclipsed one million views:
WARNING: Video contains explicit language
Fishing for Followers
Joining the ranks of a growing number of today's outspoken politicians and other public figures, Matthews refuses to apologize for his crassness. In fact, he embraces it. And although it might seem a bit outrageous and extreme, Matthews insists there is a method behind the madness.
"I'm a fisher of men," he explains. "I go to people on their level. And you have to get past the cussing to get the message. The cussing has drawn the attention of millions around the country. You can't clean a fish until you catch that fish. And what the cussing does, it attracts you to who I am and then I draw you in with a message and the message is that God wants you to have a prosperous life."
One thing is clear: the strategy seems to be working. Buoyed by his online popularity, Matthews is planning to take his controversial message to the people come October in what he's calling "The Bullsh*t From the Pulpit Tour."
Not Your Grandmother's Church
Unsurprisingly, Matthews has drawn the ire of more traditional and conservative religious circles. Critics ask how a so-called "man of God" could resort to such cheap (and offensive) tricks to gain followers. But Matthews has embraced this controversial identity.
_"One of my slogans at this particular building (ministry) is that this ain't your grandmomma's church," he told The Christian Post in a recent interview. "I don't call people from my pulpit motherf****r. But I don't have a problem with the word. I'm not traditional even though I've been in the ministry since I was a teenager and I'm 61 years old. I walked away from the church because of the bullsh*t that comes from the pulpit."_
A Deeper Message?
Beyond the expletives and attention-grabbing quotes, there does seem to be something of substance in the message of "the cussing pastor." Matthews is vehemently opposed to the idea of "prosperity gospel" and the ultra-rich pastors who live lavishly while their congregations struggle in poverty. In his words:
"We're spending too much time talking about tithes and offerings but not talking about the needs of people in society. If we're preaching in a church that God will bring bread for you when you're hungry and all the damn folk in the church is hungry, the message is not going forth if only the pastor looks wealthy and only the pastor is looking good and driving good."
There are many who would agree with this message. However, they might also disapprove of the shock-jock tactics used to spread it. Where do you stand?
When it comes to broadcasting new ideas, do the ends justify the means?