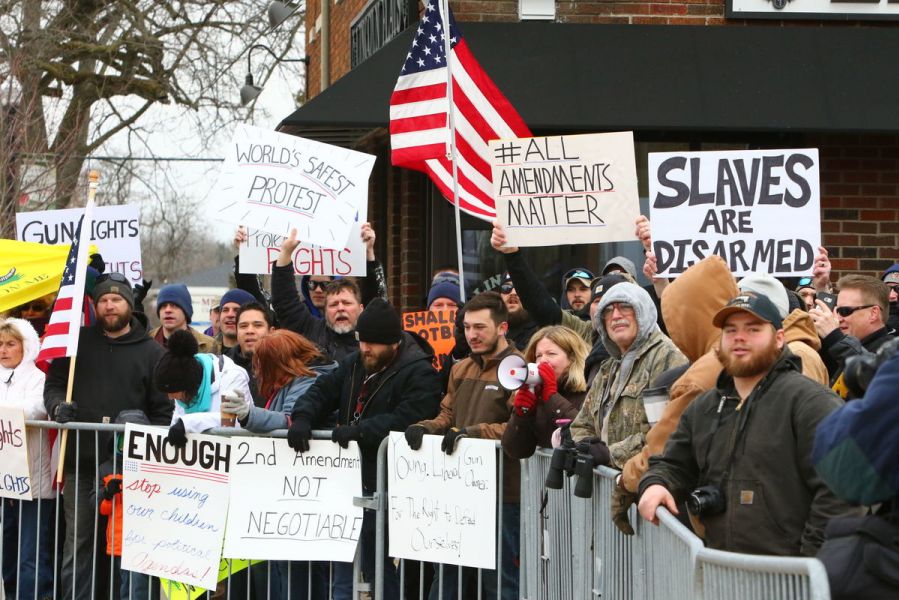 ---
The deep divide which has colored the gun control debate for decades has been passed on to a younger generation looking for change. In the wake of the recent mass shooting in Parkland, Florida, youth voices have led the charge in organizing gun control advocates. Hundreds of thousands joined in solidarity to protest against gun violence in the nationwide marches this past weekend.
Although all the cameras were trained on the youth activists, there were some young people who chose to protest in favor of Second Amendment rights. Although fewer in number than their gun control counterparts, groups of youth gun enthusiasts organized their own events in defense of the right to bear arms.
Protesting the Protest
In Montana, youngsters eager to counter the much anticipated "March for Our Lives" event organized their own "March for Our Guns" protest at the state Capitol. Similar counter-protests also took place in Utah, California and Indiana. The events were entirely peaceful, though organizers apparently had to encourage attendees to keep their guns at home.
At the Montana rally, 18-year-old college student Joey Chester told reporters that gun ownership is vital to a free society and expressed concern about "alarmist rhetoric" that could be used to take guns away from law-abiding youngsters like himself. Since it's a right enshrined in the Constitution, he "didn't want to see that infringed upon for law-abiding citizens."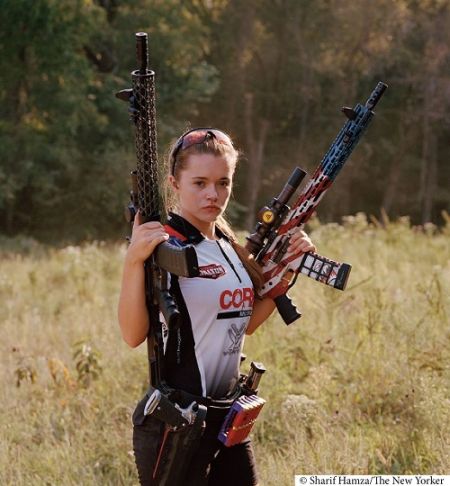 16-year-old Austyn Brown also attended the rally but was disappointed that most people his age chose to instead attend a "March for Our Lives" event at a nearby park. "They need to get educated about guns," Brown said. "Media has been shoved in their head that guns will kill them, that guns are evil, and only bad people carry guns. That's so untrue."
Montana state Rep. Seth Berglee got cheers from the crowd when he brought up the recent story of a Maryland school security guard who stopped an active shooter by returning fire. "The idea that disarming citizens is the path to school safety is a farce," Berglee said.
A Clash of Ideas
Another counter-protest was held in Valparaiso, Indiana this one scheduled right alongside the gun control march. "We just want to be heard. The gun community is being steamrolled. We just want to have our community seen," explained one of the organizers.
The local authorities were careful to keep the groups separated, but that didn't prevent some verbal sparring. During the face-off, gun rights advocates chanted "protect our freedom; protect our guns." The March for Our Lives activists responded with: "No more silence; end gun violence."
Despite strong disagreement, the protest events concluded without incident. However, both sides appear deeply entrenched in their views.



Sorry, my God-given right to own a firearm isn't up for debate. #MarchForOurLives


Joe Walsh (@WalshFreedom) March 24, 2018
The Next Generation of Gun Owners
Looking ahead, it's hard to say how this highly-charged debate will play out. Surely lawmakers understand they can't simply ignore the hundreds of thousands of young soon-to-be voters who've mobilized in favor of stricter gun laws. Then again, the presence of counter-protesters demonstrate that not all American youth think alike.
There is a significant group of young people who grew up hunting and target shooting for whom guns are an integral part of their lives. For them, firearms don't necessarily represent violence they are tools of safety, security, and recreation.
As gun advocacy groups and manufacturers look to cultivate a younger following, shooting sports continue to gain in popularity, often advertised as family activities with far lower injury rates than soccer or skiing.
This is nothing new young people have been schooled in the ways of gun culture for generations here in America. But some argue this obsession over guns is precisely what led us down the path towards high rates of gun violence and horrific mass shootings.
From a moral perspective, would America be better off encouraging its children to be gun owners, or pushing them to renounce gun culture?