---
The students who lived through the Valentine's Day massacre at MarjoryStoneman Douglas High Schoolin Parkland, Florida could have stayed quiet and worked through their grief in private. After witnessing the senseless murder of 17 of their classmates and teachers, nobody would have blamed them for simply trying to move on and live semi-normal lives. But instead, some have done exactly the opposite.
Students Become Activists
Taking to the stage at rallies and stepping before TV cameras, these young survivors quickly captivated the nation with their emotional calls for stricter gun control. In a viral moment, senior Emma Gonzalez expressed outrage over lax gun laws at a fiery Ft. Lauderdale rally. She chastised the government for placating victims like herself with meaningless "thoughts and prayers" and led the crowd in chants of "B.S." in response to arguments used by gun rights advocates:
Then there is David Hogg, the 17-year-old student who made appearances on numerous media outlets arguing for stricter gun controls measures in Florida and across the United States accumulating some 140,000 Twitter followers in the process.
Hogg's story, in particular, exemplifies the perils of entering the public eye. Overnight, he went from being the director of the school's student-run TV station to being the target of conspiracy theorists eager to discredit him as a trained crisis actor.
A Movement is Born
Hogg and Gonzalez are just two of the many Parkland students who've joined the movement trying to limit access to guns and as a result, limit gun deaths. Their courage inspired others to take action, and the movement has since spread to schools nationwide.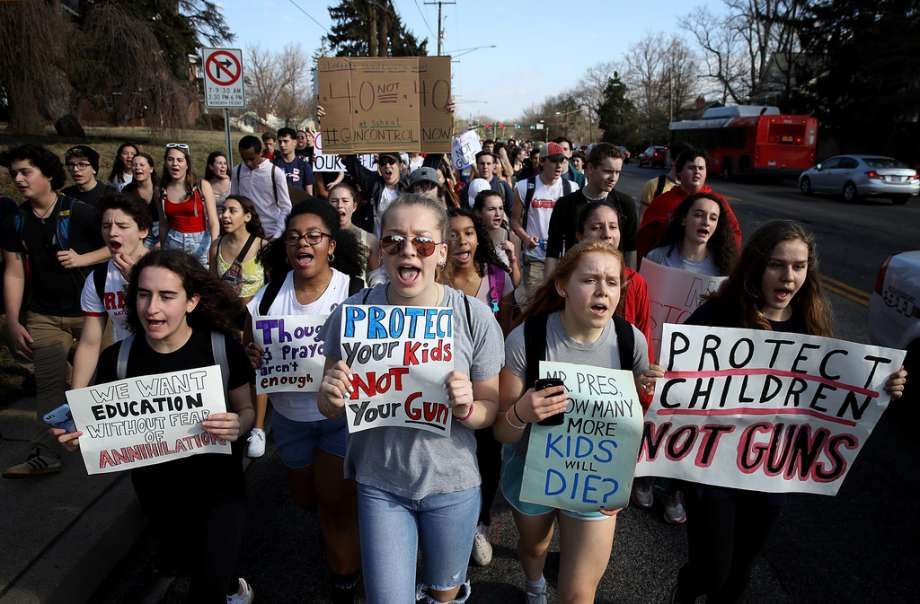 Last week, students all over the country walked out of their classrooms on the one-month anniversary of the shooting. Many remained outside for 17 minutes a tribute to the 17 victims in Parkland. Others walked off campus entirely, holding rallies and ramping up pressure on politicians to address their concerns.
This student-led movement has reignited the gun control debate, bringing it to the forefront of political conversation. And this renewed pressure may be working.
In a surprise move, Florida legislators voted to raise the minimum age for buying a gun to 21 something few deemed possible prior to the Parkland massacre.
Are They Too Young to Make Policy?
While this movement has been praised by many who're sick of America's gun culture and penchant for gun violence, Second Amendment advocates haven't been afraid to levy criticism.



This whole walk out on guns is a joke. You realize that in order to protect kids we need guns. The signs that read protect kids not guns are so unaware. You need a gun to fight a gun. It's not a want it's a fact. And it's my right to be able to protect myself. #ItsCalledFreedom


KAYA (@KayaJones) March 14, 2018
The Parkland students survived a terrible tragedy, critics concede, but that doesn't make them experts in gun policy. Quite the opposite the students' views are so distorted by this traumatic experience that their emotions triumph over rational thought.
More broadly, they insist youth activists around the country lack the knowledge and perspective to guide a debate as complex as gun control laws. Gun control, detractors say, isn't as simple as limiting access and seeing murder rates go down nor will restricting gun rights be free of unintended consequences.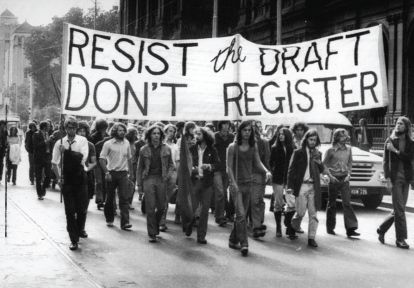 Youth Activism: As American as Apple Pie
Criticism aside, this student-led movement is no outlier. The central role young people have played in effecting political change throughout American history is indisputable.
Claudette Colvin was just 15-years-old when she refused to surrender her seat to a white passenger in Montgomery, Alabama some nine months before Rosa Parks took a similar stand. College students across the United States organized and rode buses to southern states to march in the Civil Rights Movement.
During the Nixon years, public opposition to the Vietnam War swelled in large part due to student activism on college campuses. The famous Kent State University shootings sparked a nationwide strike of over 4 million students galvanizing the anti-war movement and putting pressure on the government to end the war.
What Next?
As the gun control debate rages on, more marches and events are scheduled to take place. Organizers have planned a "March for Our Lives" on March 24, in Washington, D.C. Sister marches are set to take place all over the country. Whether any meaningful national legislation will result is yet unknown. What is clear, however, is the power inherent in the voices of youth.
What do you think of the student-led movement for stricter gun control?