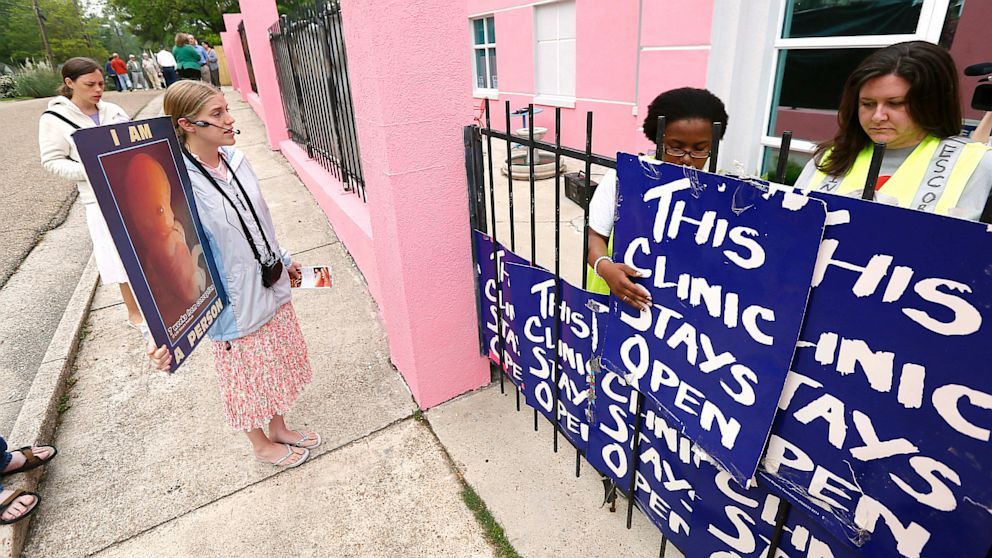 ---
Last week, Mississippi passed HB 1510, a law which outlaws abortion after 15 weeks of pregnancy. The only exceptions are when the life of the mother is in jeopardy, or if the fetus has fatal health problems. There are no exemptions for pregnancies resulting from rape or incest.
The new law, which now becomes the most restrictive abortion ban in the country, stipulates that any health care professional who knowingly violates the statute will have their medical license revoked. Amidst a torrent of controversy, the nonprofit pro-choice group Center for Reproductive Rights took immediate legal countermeasures, filing suit against the state on the grounds that the new law is unconstitutional.
Just one day after the bill was signed, a federal judge put a temporary block on it to determine further action. "The law threatens immediate, irreparable harm to Mississippians' abilities to control their destiny and ... body," wrote District Judge Carlton Reeves.
Pro-Life Governance
Mississippi Governor Phil Bryant expressed frustration over the judge's decision, calling the temporary block "disappointing."
"House Bill 1510 protects maternal health and will further our efforts to make Mississippi the safest place in America for an unborn child. We are confident in its constitutionality and look forward to vigorously defending it," Bryant explained in a statement.
Bryant has never been shy about condemning abortion. Back in 2014, he announced during a state address that he would make it his personal goal to "end abortion in Mississippi". While this goal hasn't yet been realized, Mississippi has managed to become the nation's most hostile state toward the practice.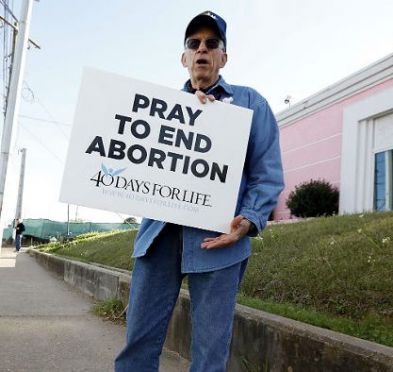 Voters Agree
Mississippi stands among a small contingent of states that have just a single abortion clinic. In Mississippi, the Jackson Women's Health Organization provides abortion services for the entire state. It's also been the site of numerous pro-life protests over the years. And looking at the numbers, that's not terribly surprising.
A recent Pew Research study polled Mississippians on their political affiliation and their opinion toward abortion.
The study found that just 25% of Republicans thought abortion should be legal, while 71% believed it should be illegal. 4% were undecided.
Even more surprising was the lack of support from Democrats, who tend to lean pro-choice. Pew discovered that only 45% of Democrats in Mississippi supported abortion, with 52% opposed.
This deviation from the norm can likely be attributed to the religious makeup of the state. According to Pew, an overwhelming 83% of Mississippi residents identify as Christian. Nearly half of those (41%) belong to evangelical congregations. With the vast majority of voters standing in opposition to abortion, it's no wonder the state now holds the most restrictive abortion laws in the country.
Women Potentially at Risk
An estimated 1.5 million women live in Mississippi, and members of the medical community are concerned that the rights and health of these women will be at risk under the new law.
The American Medical Association and the American College of Obstetricians and Gynecologists have both released statements arguing that Mississippi is going too far with "government regulation on abortion care that jeopardizes the health of women."
Federal law declares that states are prohibited from imposing an "undue burden" on a woman's seeking to end her pregnancy before the fetus is viable. However, deciding when a fetus is "viable" and what constitutes an "undue burden" are ambiguous questions without clear answers which leaves the door open to legal challenge.
Decision Pending
So, will Mississippi's law hold up to a court challenge? It's yet to be seen. The judge's temporary block expires on March 30th, after which more information will become available.
This post will be updated