---
We expect a lot out of our elected officials and rightfully so. They have been given the crucially important task of representing the people and serving our collective interests. But as the old saying goes, nobody is perfect. If there's one thing recent revelations such as the #MeToo movement have demonstrated, it's that even highly admired public figures can have a dark side.
Life Under a Microscope
For better or for worse, elected officials are constantly in the spotlight. They are hounded with public attention and required to defend their positions daily. Every vote they make is recorded, every speech carefully analyzed. We praise them for great accomplishments and chastise them for misdeeds or inaction. But the cameras don't turn off when they head home for the day.
By nature of their public lives, their private lives are also under constant scrutiny.
And, as has been proven time and time again, scandal doesn't hold up well to scrutiny.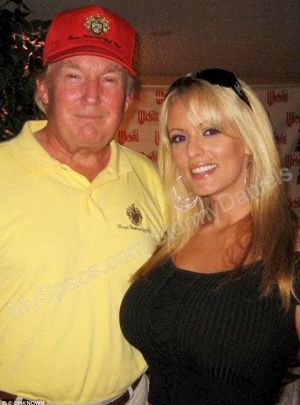 History of Indecency
Important political figures have long shown a penchant for improper behavior. During his time in the White House, John F. Kennedy was notorious for late night rendezvous with women who weren't his wife. Bill Clinton had an infamous affair with a staffer while he was president. Even Martin Luther King Jr. reportedly had several mistresses.
In short immoral activity and political power are no strangers to one another.
Which perhaps is why we shouldn't be shocked to read about the alleged past affairs of President Trump which have been dominating headlines in recent weeks.
Trump reportedly had an affair with porn star Stormy Daniels back in 2006 just a year after marrying his current wife, Melania. Then, in the lead up to the election, Daniels was paid $130,000 to keep quiet about the incident.
Earlier this week, former Playboy model Karen McDougal came forward with a similar story and publicly apologized to the First Lady for engaging in a sexual affair with her husband.
Biblical Moral Compass
Despite studies showing religion becoming less popular, Christians still make up the majority of American voters. Religious voters are particularly concerned with issues of morality, and in order to win votes, politicians must appeal to Christian values and strive to show good moral character.
So how do the allegations against President Trump square with Christian values?
On paper, not very well.
However, it's yet to be seen whether this will cause an erosion of approval from religious supporters. On the one hand, these reported transgressions are pretty serious. On the other, the Bible teaches forgiveness over holding grudges - and some religious leaders have been more than eager to forgive. One outspoken pastor even took to Twitter to express support for Trump and mock Stormy Daniels:
The funny thing is @realDonaldTrump is still the President and she's still a hooker. #StormyDanielsDay

Pastor Greg Locke (@pastorlocke) March 25, 2018
Unreasonable Expectations?
When to comes to the expectations placed on elected officials, is it possible that we've simply set the bar too high? By demanding perfection, do we fail to account for the fact that humans are flawed creatures?
Some people really couldn't care less about what politicians do in their private lives, so long as they do a satisfactory job while in office. Others insist that good leadership stems not only from legislative victories and rousing speeches, but also from serving as a positive role model by embracing honorable values and treating others with respect.
Unfortunately, history shows that's not always what we get.
What do you think is more important: getting things done, or having good moral character? Is it unreasonable to expect both?