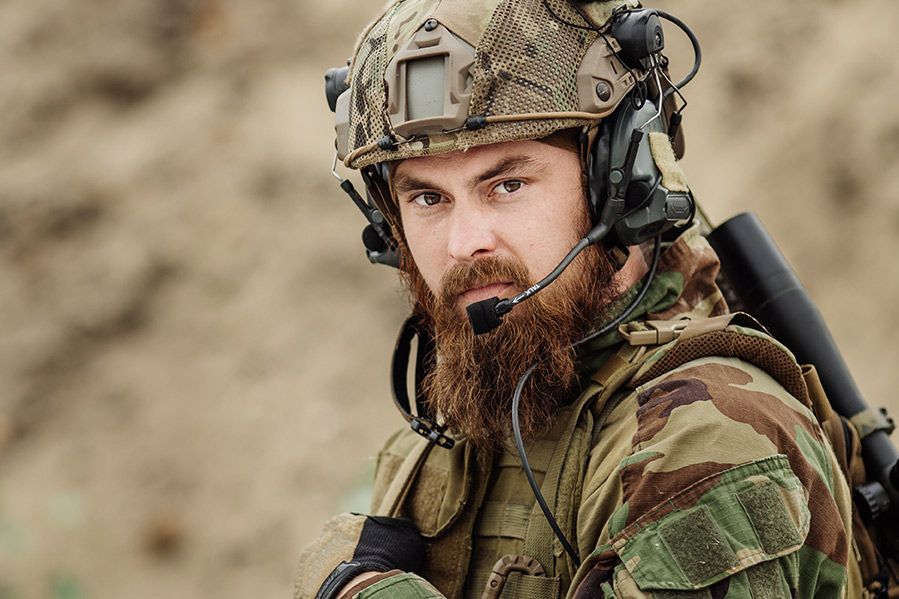 The look of the U.S. Army is about to get a facelift. For the first time, the Army will allow a Christian soldier to break their long-standing dress code and grooming standards and grow facial hair while serving.
In 2019, Sgt. Jacob DiPietro filed an official request to grow a beard, arguing that shaving is against his personal religious beliefs. DiPietro observes the Nazarite vow from the Old Testament, which states that "no razor may be used on their head."
Now, two years after filing that formal request, he's finally been approved.
A Hairy Situation
For DiPietro, observing the Nazarite vow is a way to show his love of God. 
He spent months working on his formal request, knowing that the Army would look for any reason at all to deny the request. But after years of the request being stuck in limbo, the Army found the request was made in good faith and on a sincerely held religious belief. 
While Muslims, Sikhs, and even Pagans have received individual exemptions in the past to grow their facial hair, DiPietro is the first known case of a Christian receiving such an exemption in the U.S. Armed Forces. DiPietro encourages other faithful who might want a similar exemption to stand their ground… provided their faith is sincere. 
"If you're trying to fleece the system because you just don't want to shave, or you just want to grow your hair out," he says, "it's not gonna work."
Bearded Backlash
In 2017, grooming standards in the military were updated to better accommodate the faith practices of religious soldiers, primarily Muslims and Sikhs, whose faith requires they keep facial hair.
When those changes were made, internet commenters far and wide were quick to point out that the facial hair ban serves a legitimate safety purpose. The military first banned beards during World War I, as beards greatly increased the risk that soldiers wouldn't be able to put on their life-saving gas masks during a chemical attack. 
Now, though, mum's the word from internet commenters. A cynic might believe that a white Christian male exercising his religious freedom in the military is somehow more acceptable to some than people of other faiths doing the exact same thing.
What do you think? Should the military allow religious soldiers the unique privilege of keeping a beard? If so, should the military allow all soldiers to keep beards, regardless of religious affiliation?
Or should everyone follow the same regulations, regardless of faith?