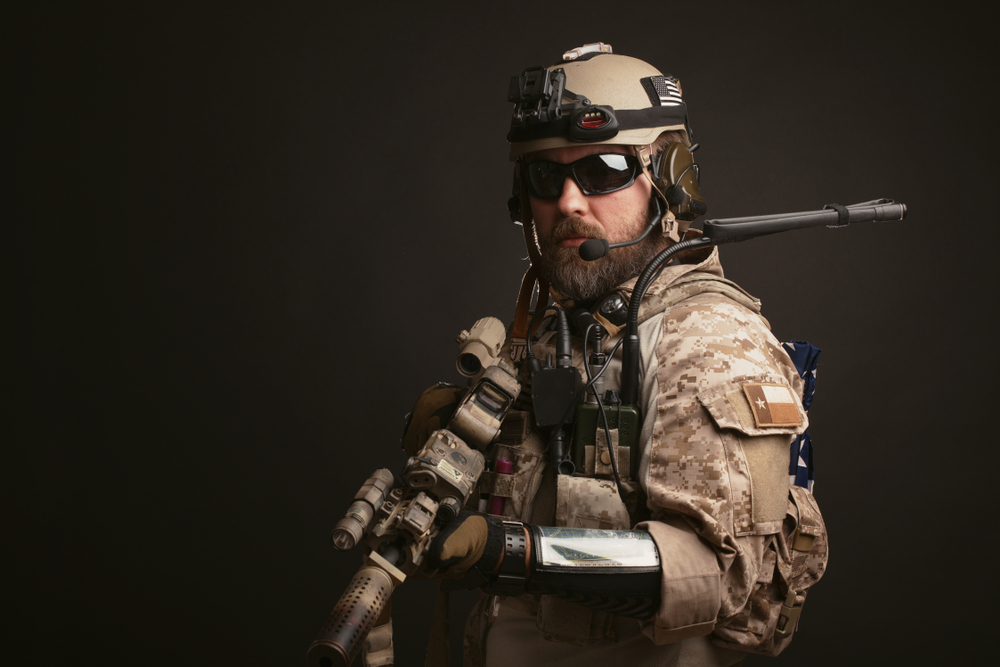 ---
The army's recent decision to lighten up on religious beards, turbans and hijabs is suiting one unknown Norse pagan soldier just fine.
An unnamed bearded soldier from the 795th Military Police Battalion has apparently been granted the right to preserve his facial hair as a form of worship to Thor, the red-bearded, hammer-wielding Norse god known to travel in a chariot drawn by two massive goats.
A memo written by commander Col. Curtis Shroedero, to whom the request was made and ultimately granted, was circulated on Facebook. Its authenticity was later confirmed by a Missouri spokeswoman to the Army Times. "In observance of your Heathen; Norse Pagan faith, you may wear a beard, in accordance with Army uniform and grooming standards for soldiers with approved religious accommodation," the memo said.
Change of Heart
After years of strictly enforcing standards of physical appearance including a requirement that members be clean-shaven, the Army has since relaxed its views a bit.
Many of the new "grooming standards" were laid out in a 2017 decision to accommodate religious requirements for facial hair. Although it also addressed stipulations for headscarves, hijabs, hair braids, cornrows, twists and locks, it seemed most directed at male Sikh service members, whose religion requires them to grow beards.
Norse pagans have no such requirements, although facial hair is encouraged. But the Army choosing to accommodate the soldier's request shows that:
They are no longer the sticklers for the rules they once were, and
They've come to respect (at least to some degree) individual faith beliefs that stray from the mainstream as well.
Beards: Unprofessional or Practical?
The classic image of the American soldier has been of the clean-shaven variety. And to be fair, there has been some method to the army's clean-cut madness. The military first prohibited beards during the First World War, when the introduction of chemical warfare greatly increased the risk they could get in the way of life-saving gas masks.
But those rules have evolved with warfare. More recently, some special operations soldiers serving in the Middle East have been allowed to grow beards so that they might better blend in with local populations.
Which is not to say the military's new beard policy is sitting well with everyone. In fact, Command Sgt. Maj. John Troxell, the senior enlisted adviser to the chairman of the Joint Chiefs of Staff, recently insisted beards remain both a distraction and a "gimmick."
Religious Exemptions
It's certainly true that religious freedom exemptions can be fraught with silliness we have seen civil institutions struggle to accommodate all manner of faith exemptions, such as Pastafarians demanding the right to wear their standard-issue colander hats for their driver's license photos. But accommodating beliefs can also be downright dangerous: religious families claiming exemptions from standard vaccinations have put entire communities at risk in recent years.
What do you think? Has the army gone too far to accommodate a soldier whose faith doesn't require he wear a beard in the first place? Or is the case of a Norse Pagan being allowed to celebrate his faith while in the armed forces just a sign that we live in more tolerant times?