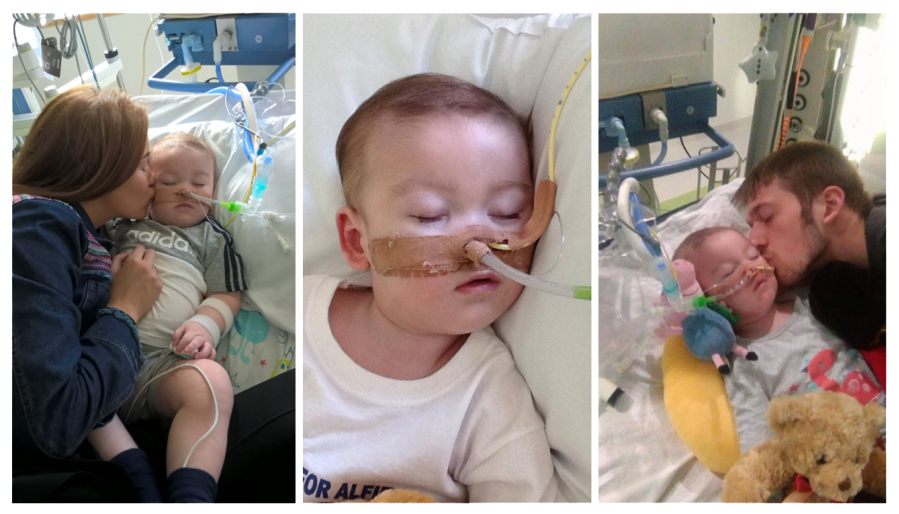 ---
Alfie Evans was born to proud U.K. parents Tom Evans and Kate James in May 2016. The boy was perfectly healthy or so it seemed. At about 7 months, Alfie began suffering from chronic seizures and was admitted to Alder Hey Hospital in Liverpool. Doctors were unable to diagnose the disorder, which has been characterized as a degenerative brain disease. As Alfie's condition rapidly worsened, he was placed on life support.
Eventually, a team of physicians determined Alfie had become brain dead. Since he had no chance of recovery, they recommended Alfie's life support be removed.
But Alfie's parents refused to let their son die.
Court Battle Begins
Backed by Christian Legal Center, a pro-life organization, Tom and Kate went to court arguing that the hospital shouldn't be allowed to pull the plug on Alfie. They also sought permission to pursue treatment for their son in another country.
As the case wove its way through the courts, things weren't looking good for the family. In February, a judge ruled the hospital could legally remove Alfie's life support. The courts also ruled in favor of the hospital's decision to bar Alfie from leaving the country. Doctors argued transporting the brain-dead child would only result in further unnecessary suffering.
During this prolonged battle, Alfie's cause generated a massive online support network. The group, known as Alfie's Army, has been extremely active on social media as Tom and Kate offer periodic updates about the case. As time appeared to be running out, their response was emphatic.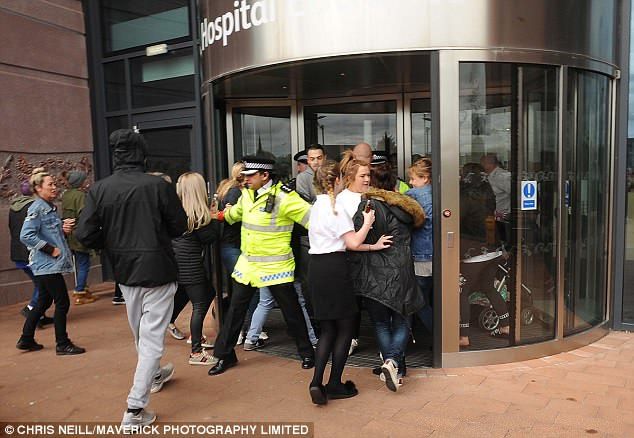 Protesters Flood Hospital
---
On Monday, with the full backing of the court, doctors pulled Alfie off life support. His frantic parents posted on social media asking for assistance, and supporters rushed to the hospital to protest. Although things stayed peaceful at first, angry protesters tried to force their way into the hospital and had to be restrained by police.
Incredibly, Alfie was able to continue breathing on his own after life support was removed putting pressure on doctors to reconsider their decision. With media swarming outside, the hospital relented and hooked him back up to oxygen and fluids. Alfie is holding on, but his nutrition remains cut off and the overall outlook is grim.

Pope Extends a Hand
While all this was going on, Pope Francis caught wind of the story and agreed to meet with Alfie's father, Tom. The pontiff, apparently moved by Alfie's struggle, took to Twitter to express his support for the boy:
Moved by the prayers and immense solidarity shown little Alfie Evans, I renew my appeal that the suffering of his parents may be heard and that their desire to seek new forms of treatment may be granted.

Pope Francis (@Pontifex) April 23, 2018 Perhaps at the Pope's urging, Italy offered Alfie immediate citizenship and the Vatican even arranged a private jet to transport him to a hospital in Rome. All that was necessary was a U.K. judge's approval. In an emergency hearing that took place earlier today, the family's lawyer argued the request was "an application for common humanity and common sense."
But a High Court judge rejected the plea, insisting it was a futile cause and that moving Alfie to Italy would do more harm than good:
New: Alfie Evans family has lost its legal challenge to fly him to Italy for treatment in what judge calls the "final chapter in the case of this extraordinary little boy"

Josh Halliday (@JoshHalliday) April 24, 2018
God's Will or Needless Cruelty?
We've written previously about people being declared "brain-dead" and the ethical concerns attached to both leaving them on life support and taking them off.
Supporters of Alfie and his family argue that by stopping treatment and letting the boy die, the hospital and its doctors will be complicit in his death. Experts insist he cannot be cured, but what's the harm in keeping him alive? And if they're really convinced no more can be done, why not let Alfie be transported to another country and let different doctors give the case a shot?
But others argue and the courts appear to agree that Alfie has no chance at a real life. He's in a permanently vegetative state and will never recover. Why prolong the matter? Alfie's story is a tragic one, no doubt, but they insist it would be best for everyone involved if he is allowed to die peacefully.
Where do you stand?
[Update 4/26] Alfie appears to be hanging on, but the situation is becoming more critical:

[Update 4/28] Alfie's parents have announced that he passed away late last night: