When you think of the term pro-life, you most likely picture about someone who is against abortion. However, there is more to this larger ethical debate than just abortion. Other examples include the application of the death penalty in the U.S. penal system, and the "right to die" movement in some U.S. states (referred to by opponents as assisted-suicide). There are many different aspects of the pro-life argument you may find yourself agreeing with some and in disagreement with others. However, there is another example that you may not have considered. What happens when a person is declared brain dead, but the family refuses to take him or her off of life support? This is the case for Jahi McMath.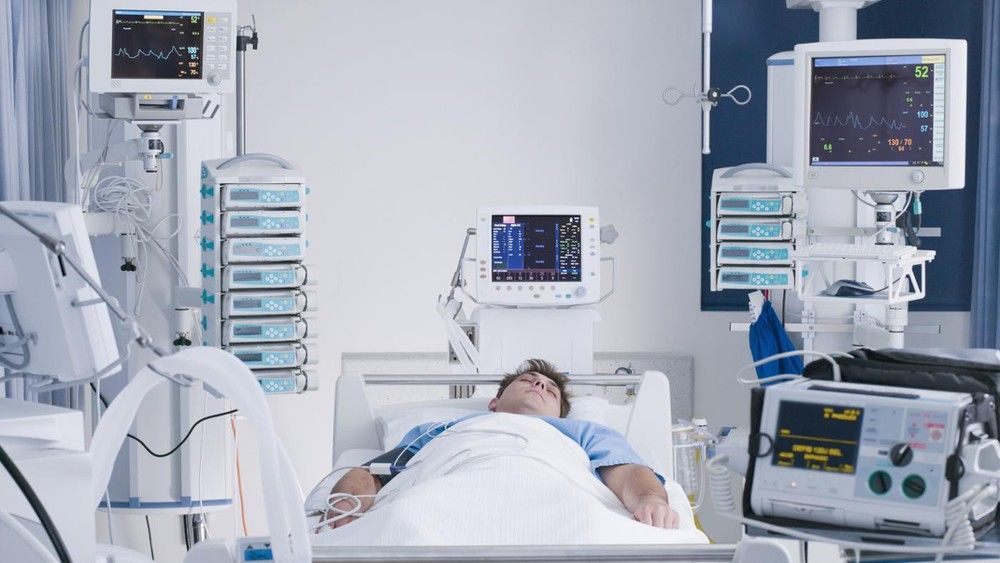 Jahi McMath
Jahi McMath suffered from sleep apnea, and in 2013 underwent surgery in an attempt to correct it. However, things went horribly wrong she lost massive amounts of blood and went into cardiac arrest. Doctors informed her family members that she was brain dead, and that there was no chance for her to ever wake up. However, her family would not accept that diagnosis, even though the hospital informed them that they would not continue her life support. There were several criteria the doctors used to determine that she was completely brain dead:
She showed no brain activity on an electroencephalogram

Her brain did not have any blood flow

She did not breathe on her own
She was eventually transferred to a Catholic hospital in New Jersey. New Jersey is the only state in which a family can declare a religious objection to a person being declared brain dead because of neurological symptoms. She spent months in a hospital before being moved to an apartment.
At the apartment, she has a 24-hour nurse care team. They have seen her make several movements, which her family claims are on command, such as moving her arm and leg. However, neurologists say this is a common reflex in brain dead patients, stimulated by the spinal cord and not the brain.
In fact, every independent physician who has evaluated Jahi has declared she is dead. As of today, however, Jahi is still being cared for in a New Jersey apartment. The family has spent much of the past year attempting to convince officials in California to rescind her death certificate and declare her legally alive, but to no avail.
The outcome of this case will carry significant precedent. In all fifty states, a person who is declared brain dead is considered to be dead. The question here is whether or not this declaration can be challenged on religious grounds. If California ends up rescinding Jahi's death certificate, what will likely follow is a political push for religious exemptions regarding certain kinds of deaths the ramifications of which would be difficult to predict.
In January, a California judge issued a ruling offering the family of Jahi McMath a chance to prove that she is alive. This will be exceedingly difficult, however, because they will either have to present medical proof that Jahi's brain death diagnosis was erroneous, or in a broader sense prove that brain death is not equivalent to death. Most likely, the family will soon be facing a hard choice.
Other Cases
There have been other cases similar to Jahi's in the past. Oftentimes, they involve a person who has been taken off life support after life-saving measures have proved ineffective. Perhaps one of the most publicized stories was that of Terri Schiavo, a woman who was in a non-reversible persistent vegetative state after having a massive heart attack in her home.
She was unable to swallow on her own, so she required a feeding tube. However, she was not on life support, and never declared brain dead. After a seven-year deliberation between her husband (who wanted to take her feeding tube away in order to let her "die in peace") and her parents (who wanted to keep her alive), her feeding tube was removed and she slowly starved to death.
Brain Dead Patients Waking Up
Although rare, there have been cases of patients who were declared brain dead waking up suddenly, sometimes after spending years in a coma. Colleen Burns was diagnosed by doctors with irreversible brain damage. However, just as she was about to be taken back for her organs to be donated, she woke up on her own. Another woman, Taylor Hale, was in an accident where she fell off the hood of a car. Her doctors told the family there was no way she could come back from that kind of brain damage. However, after some prayer, she woke up. Despite having no memories from before the accident, she lives a normal life.
Does Brain Dead Mean Dead?
No matter what side of the pro-life debate you are on, it is apparent that important issues are at stake in Jahi McMath's case. Her family, in utilizing a religious exemption for her declared death, may encourage other families in similar situations to do the same. While everyone has a right to life, the question arises how far does this right extend? Life support machines are quite expensive to operate. If brain dead people continue to receive care, who should pay for it? For example, if the McMath family wins their case, they will likely request federal medical and disability benefits in Jahi's name. Not all taxpayers would be content seeing their tax dollars go to care for a patient that doctors have decidedly declared as dead. As a society, where should we draw the line?