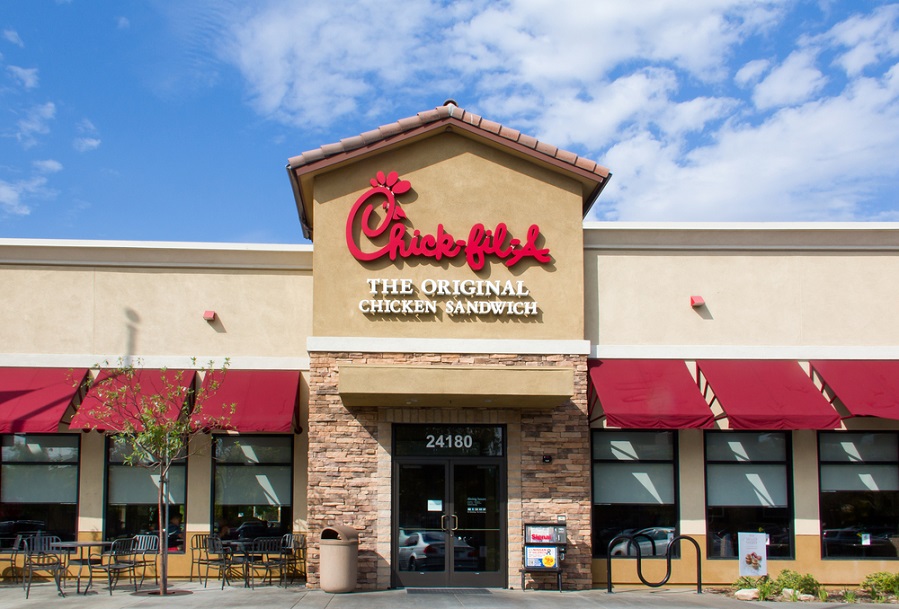 ---
The New Yorker, a magazine sometimes criticized for having an elitist tone, has turned its attention to one of America's most beloved fast food joints: Chick-fil-A. In a recent article, writer Dan Piepenbring crucifies the popular restaurant chain for its "pervasive Christian traditionalism," and warns readers about "Chick-fil-A's creepy infiltration of New York City."
The spark? A new Chick-fil-A restaurant in Manhattan occupying 12,000 square feet and five stories making it the chain's largest location in the world. In Piepenbring's eyes, this chicken palace is hardly discernable from a megachurch.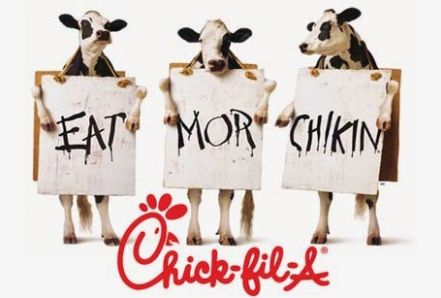 To Glorify God (and Sell Sandwiches)
The article argues that the restaurant chain, whose official corporate purpose begins with the phrase "to glorify God," flies in the face of NYC's secular and liberal values. "Its headquarters, in Atlanta, are adorned with Bible verses and a statue of Jesus washing a disciple's feet," Piepenbring scathingly points out.
Piepenbring even takes shots at Chick-fil-A's famous Cows a popular marketing symbol and the unofficial mascots of chicken eaters across the country. "If the restaurant is a megachurch, the Cows are its ultimate evangelists," claims the New Yorker. They are "a tool to spread the gospel of chicken."
Gay Marriage Controversy
Chick-fil-A is no stranger to controversy. Back in 2012, company executive Dan Cathy famously came out in opposition of same-sex marriage during a national radio show. It was later revealed that Chick-fil-A's charity wing had donated millions of dollars to anti-LGBT causes.
The revelations sparked a firestorm of controversy, leading to a nationwide boycott of the restaurant by gay rights activists. But it also generated an outpouring of support from those in favor of traditional marriage. In response to the boycott, they flocked to Chick-fil-A locations in order to keep business booming.
The company has since distanced itself from the issue of gay marriage, insisting they want to leave the debate up to politicians and voters.
Hate the Sin, Love the Chicken?
In a capitalist democracy, it's said that people get two types of votes: they can vote at the ballot box, and they can vote with their dollars. And on that score, the citizens of New York appear unconcerned with Chick-fil-A's religious views or any potential covert evangelizing efforts. In fact, hungry patrons have been lining up out the door to get a taste of the highly-coveted chicken sandwiches. Chick-fil-A has reported that it's selling a sandwich every six seconds in the Big Apple.
Perhaps this is not an "infiltration" after all.
This sentiment was reflected on Twitter, where many users defended the restaurant and criticized the New Yorker for publishing such a negative article.
I don't believe anyone ever asked me my religious views or sexual orientation at the cash register. When did being a Christian become such a bad thing in this country?

Bill Nye (@NyeTraining) April 14, 2018
New York City is a melting pot of diversity and culture that welcomes illegal aliens, but keep out for those invading Christian-owned businesses.

Razor (@hale_razor) April 13, 2018
How Important Are Religious Views?
This all points to a larger question: should a company's religious beliefs matter? Do you have to share a restaurant's views and values in order to enjoy their food?
We doubt many people would turn down a tasty shawarma just because the restaurant owner prays toward Mecca five times a day. And how many would refuse a dozen fresh bagels hot out of the oven because the baker believes one shouldn't use technology on Sabbath?
In a world already fraught with religious intolerance and conflict, wouldn't it be nice if food could be a unifying force, as opposed to a dividing one?