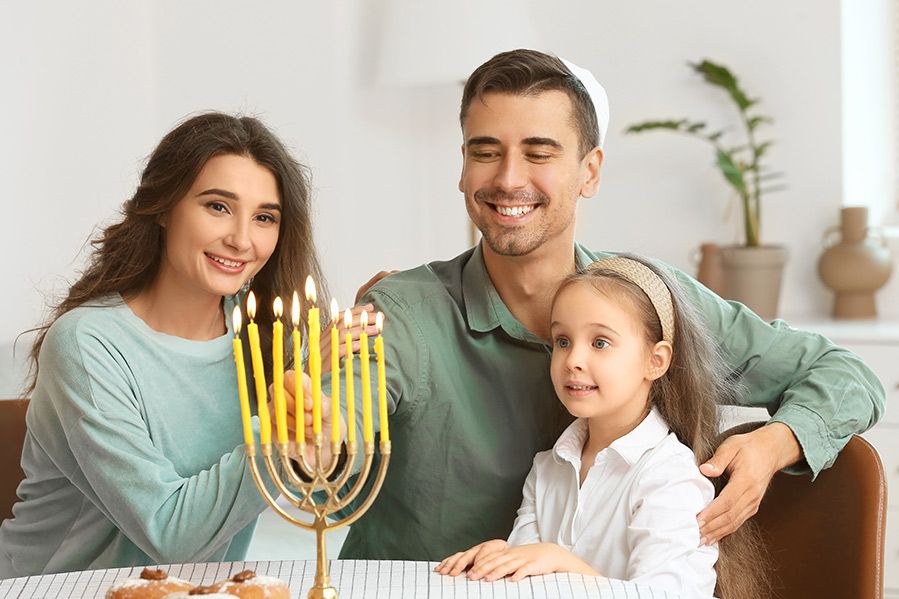 A Tennessee couple is suing the Department of Children's Services, arguing that a state-sponsored Christian adoption agency discriminated against them because of their Jewish faith.
The lawsuit alleges that the couple, Elizabeth and Gabriel Rutan-Rams, were denied mandatory foster parent training and certification from the Holston United Methodist Home for Children, after trying to adopt a child from Florida.
According to the lawsuit, the agency initially told the couple that they would assist them, only to make an abrupt about-face upon learning that the Gutan-Rams are Jewish. 
This is the first major challenge to Tennessee's controversial new adoption law which allows publicly-funded religious adoption agencies to deny service to families on faith grounds. 
Should a state-sponsored adoption agency be able to turn away families because of their religious beliefs?
Christians Only
"I felt like I'd been punched in the gut," said Elizabeth Rutan-Ram. "It was the first time I felt discriminated against because I am Jewish. It was very shocking. And it was very hurtful that the agency seemed to think that a child would be better off in state custody than with a loving family like us."
The Rutan-Rams, who are unable to have children of their own, found a young foster child in Florida they hoped to adopt. They went to the Holston United Methodist Home for Children for assistance in the process and to conduct their state-mandated foster training.
On the day their training was to begin, they received some devastating news: the agency only serves Christians.
The couple was surprised to experience discrimination, especially considering that the agency receives funding through Tennessee's Department of Children's Services to place foster children and train would-be foster parents.
While the couple is now going through another agency to foster (and eventually adopt) a teenage girl, they're suing the original agency on the grounds of faith-based discrimination.
They're not the only ones suing. Just last month, Holston themselves filed a lawsuit against the Biden administration, alleging that anti-discrimination laws violate their alleged First Amendment right to discriminate against potential adoptees on the basis of religion and sexual orientation.
Is Discrimination a Right?
It was two years ago now that Tennessee Governor Bill Lee signed into law a bill that explicitly allows religious adoption agencies to turn away LGBTQ couples.
In a confusing twist, that law was itself pitched as an anti-discrimination measure – the governor's office stated at the time that it "prevents the state from discriminating against faith-based organizations as they serve and meet the needs of children."
While some states remain hostile to gay adoptive parents, there seems to be more support to prevent discrimination on the grounds of religion. Six others plaintiffs have joined the Rutan-Rams in their lawsuit against Holston, including several Christian ministers. The lawsuit was filed by Americans United, a nonprofit that advocates for the separation of church and state.
"Public funds should never be used for religious discrimination," said Americans United associate vice president, Alex J. Luchenitser. "The law should never create obstacles that keep loving parents from taking care of children who need a home. That should certainly never occur because of religious discrimination."
What do you think? Should a Christian adoption agency – one that receives public funding – really be able to turn away loving parents simply because they aren't of the same faith?
Or do they have the right to only place children with parents who share their same morals and religious convictions?