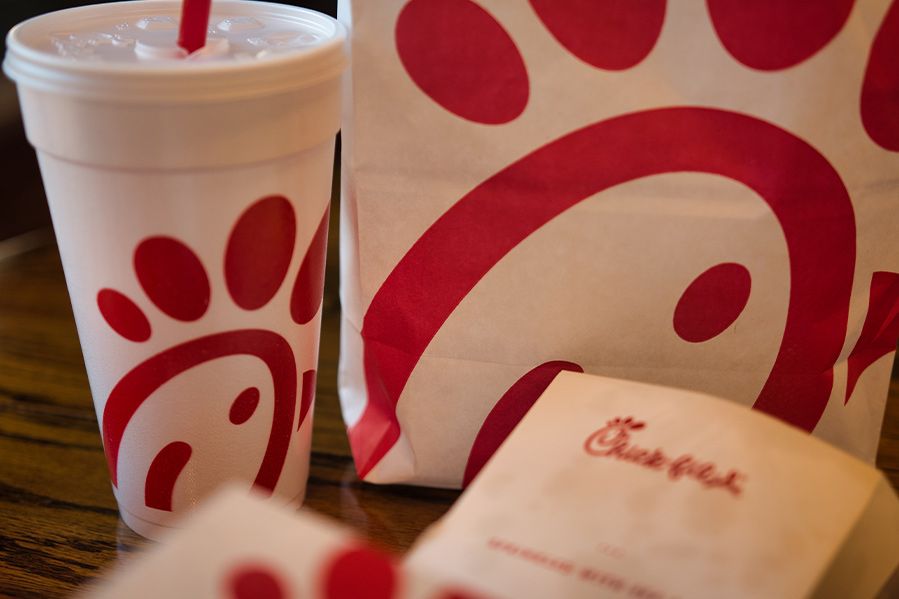 Officials in one New Jersey town are going to war with Chick-fil-A, hoping to keep the popular sandwich chain out of a new development along a main travel route.
The wheels have already been set in motion for construction of a Chick-fil-A location at a rest stop in Bloomfield, NJ on the iconic Garden State Parkway, but now Bloomfield's mayor and some city councilors are protesting the move.
Opponents argue that the popular chicken chain – with owners unapologetic about their Christian beliefs – shouldn't be allowed to open along a public highway because of its anti-LGBTQ track record. 
New Jersey Cries Fowl
"Chick-fil-A has a long, documented history of opposing same-sex marriage and supporting anti-LGBTQ legislators and organizations," said Bloomfield Mayor Michael Venezia. "I implore the New Jersey Turnpike Authority to reconsider this decision and to instead choose a restaurant that is more in line with our values."
Mayor Venezia and City Councilman Rich Rockwell joined forces to decry the Turnpike's decision to allow Chick-fil-A to open a restaurant in the area, arguing that "Bloomfield is a diverse community accepting of all races, religions and sexual orientations, which is the antithesis of what this chain stands for."
The Turnpike Authority dismissed their request, and now they're taking the fight to state politicians, hoping to find legislators sympathetic to their cause who can block the chicken chain at the state level.
The Plot Chickens
Chick-fil-A is a fascinating case study of how business, faith, and politics are increasingly intertwined. The company's founding family holds strong Christian values, which stem from the Southern Baptist principles of late founder S. Truett Cathy, continue to guide the company's business decisions. For example, Chick-fil-A restaurants are famously closed on Sunday in observance of the Sabbath.
But even more controversial than being unable to get waffle fries and a spicy chicken sandwich on Sunday is the company's ardent opposition to same-sex marriage. In 2012, COO Dan Cathy publicly came out against same-sex marriage, stating that it was "inviting God's judgment on our nation."
That statement turned Chick-fil-A from fast food restaurant to political football, with protests, counter-protests, proposed bans, and even Chick-fil-A Appreciation Day in Arkansas, courtesy of then-Governor Mike Huckabee.
Since 2012, the company has donated millions to religious groups that actively oppose gay rights and promote marriage discrimination, although they shifted the focus of their charitable donations towards ending hunger in 2019.
Left Flightless 
This is hardly the first time the embattled chicken has come under siege from local political authorities. A few years ago, the San Antonio City Council successfully banned Chick-fil-A from opening a location at the city's airport, which prompted the Texas State Legislature to pass a 'Save Chick-fil-A' bill, preventing cities from banning companies based on their support for religious charities.
It's yet to be seen if New Jersey officials will succeed in keeping one of the nation's most popular fast food restaurants from opening up shop. Regardless of the outcome, the controversy has again spurred conversations about whether it's justified to punish a company due to its owners' beliefs. 
Should Chick-fil-A feel the financial ramifications of past decisions by being shut out of a popular and well-traveled rest area? Or should local governments butt out of when and where businesses – even controversial ones – are allowed to set up shop?
What do you think?