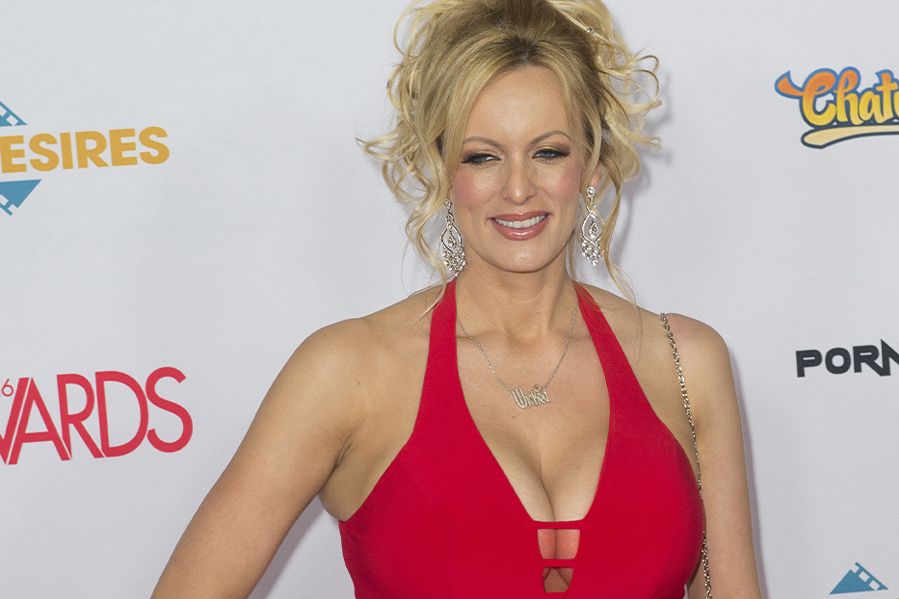 Is ghost hunting a hobby, or a religious practice? What about tarot reading, energy work, and general witchcraft? And how did Stormy Daniels end up at the center of this debate?
Let's break this strange story down.
You might remember Stormy Daniels and her former lawyer Michael Avenatti, who came to prominence in 2018 following revelations about hush-money payments connected to an alleged affair between Daniels and Donald Trump in 2006.
A lot has happened to Daniels and Avenatti since those halcyon days, and not all of it good. In 2019, Avenatti was indicted in California and New York on a whole host of charges, including tax evasion, extortion, and embezzlement. 
Spooky Babes
Meanwhile, Daniels has since taken part in a self-funded television series called 'Spooky Babes', a ghost hunting show in which a team of ghost hunters – the titular 'spooky babes' – travel the country and commune with the dead.
Somewhere along the line, Daniels' and Avenatti's professional and legal relationship fell apart. She sued him in 2020 for allegedly stealing some $300,000 from her book advance.
With lawsuits looming and Daniels called to testify in the cases, Avenatti is seeking to discredit her in the eyes of the court, using the ghost hunting hobby to call into question her competence and mental state. He argues that Daniels' interest in the occult prohibits her from accurately testifying against him.
She says it's abject religious discrimination.
Stormy Weather
"Let me get this straight... They are going to use my religious [beliefs] and profession to discriminate against me," Daniels said in an incendiary Facebook post. "It opens the door to attack and discrimination against every person that identifies as something other than Christian, reads tarot, is a medium and works in energy healing and paranormal in any capacity," she continued.
"This is LITERALLY a modern day witch hunt."
Daniels posted an excerpt from the court filing itself, which cites various media appearances and argues that she "has made any number of bizarre, fantastical claims that call into serious question her truthfulness, mental state, and ability to competently testify."
The charges against Daniels include:
"She 'sees dead people' and can communicate with them"
"She recently helped someone locate a body through her psychic powers"
"In early 2019, she became obsessed by spirits after moving into a 'haunted house' in New Orleans"
"She can turn lights on and off through her thoughts alone"
"She is a 'witch' who practices witchcraft and can rid people of spirits (a 'service' for which she charges)"
Delusion or Religion?
The legal argument appears to be that Stormy Daniels' belief in the occult is not a legitimate practice of faith, but a sign of potential mental illness. 
However, critics say this is nonsense. For one, they ask, who is to say what is and is not a sincere religious belief? Performing spells for spirits, for example, is equally acceptable under the law as worshiping the Holy Spirit, they argue. 
With the rise in witchcraft and the gradual destigmatization of Pagan beliefs, witches are more 'out' than ever. They even publicly took a victory lap in 2020 when then-President Donald Trump fell ill with COVID-19, arguing it was the result of years of anti-Trump hexes paying off.
Daniels is calling for all in the paranormal field and beyond to stand with her, fearing a precedent could be set barring those with a belief in the occult from defending themselves in court.
Should being a 'Spooky Babe' really disqualify Daniels as a credible witness? Does following occult practices make one inherently untrustworthy, or does this saga constitute yet another attack on a minority religion?