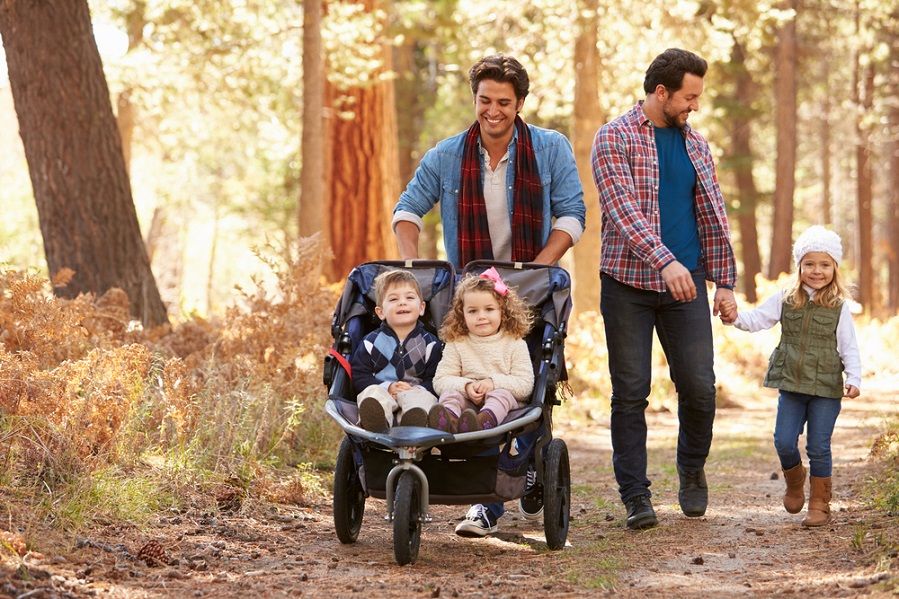 Faith-based adoption agencies in Tennessee have been granted legal permission to turn away same-sex parents who are trying to adopt a child. Republican Gov. Bill Lee signed the controversial bill into law despite widespread criticism from the LGBTQ community and the ACLU.
According to proponents of the legislation, allowing such adoptions to occur would violate the agencies' "written religious or moral convictions."
But civil rights groups have panned the new law, pointing out that it effectively legalizes discrimination on the basis of sexual orientation. Not only that, they argue, but it will also leave many deserving children in the foster system without a permanent home.  
And God Said: Sorry, You're Stuck in Foster Care
In Tennessee, it seems the desire to match children with loving families has taken a backseat to concerns over religious liberty. "The governor believes that protection of rights is important, especially religious liberty," explained the governor's spokesman Gillum Ferguson. "This bill is centered around protecting the religious liberty of Tennesseans and that's why he signed it."
But Joshua Lindsey, whose online petition to repeal the "Anti LGBTQ+ anti adoption law" has collected over 5,000 signatures, argues that the state has a duty to prioritize the well-being of kids over the religious beliefs of adoption agencies. "The amount of citizens adopting is already scarce enough, this law will only add to the problem. With the restrictions on abortion in this state, foster care and adoption centers will soon be full of children and babies just needing a loving home," Lindsey says.  
What Happens Next?
It's not the first time this issue has been raised in Tennessee.
Back in 2007, Tennessee's attorney general determined that nothing in the state statutes prevented gay and lesbian couples from adopting children. This most recent legislative effort appears to have been orchestrated by the Congressional Prayer Caucus Foundation, a group determined to "bring back God to America." 
Certain advocacy groups have already indicated a willingness to sue, encouraged by a recent settlement between the state of Michigan and the ACLU over religious objections.
"This law is clearly discriminatory," argues Rev. Jasmine Beach-Ferrara, executive director of the Campaign for Southern Equality. "As long as the LGBTQ community continues to be targeted by discriminatory laws, we will turn to the courts for recourse."
Adoption Wars Go National
The Tennessee measure follows a similar Trump administration proposal that would allow faith-based foster care and adoption agencies nationwide to exclude same-sex applicants and still receive federal money – rolling back Obama-era regulations which prevented just that. A case which could decide the matter once and for all has been sent to the Supreme Court for review.
There are currently about 440,000 children in foster care across the United States, many of whom will age out of the system without ever getting adopted.  
It begs the question: do those with strong anti-gay religious convictions honestly believe children are better off spending their entire childhood in foster care than in a home with same-sex parents?
Or is it a matter of principle – since God doesn't "condone" such relationships, they cannot either, regardless of what's best for the child?
Regardless of the underlying reasoning, if similar adoption laws are allowed to move forward nationally, there will be two clear losers: foster kids denied a shot at a loving home, and the American taxpayers stuck subsidizing adoption agencies that freely discriminate on the basis of "religious freedom."