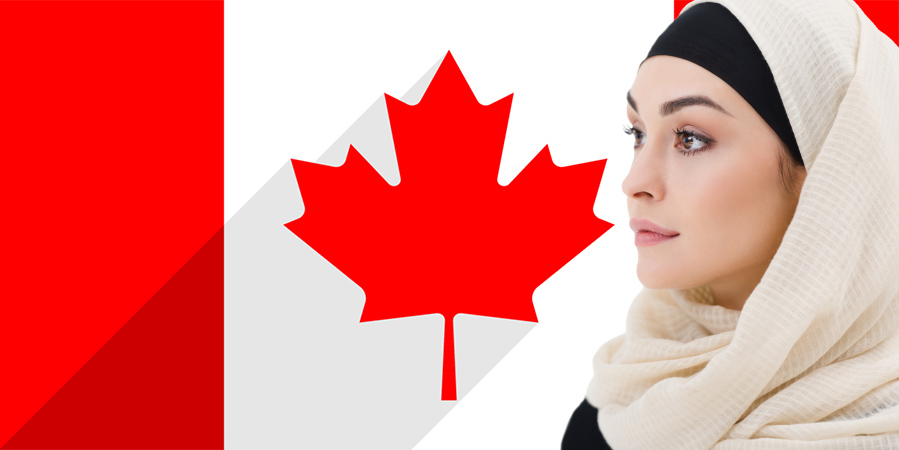 ---
In a move that will surprise few, the famously secular Quebec has become the first Canadian province to ban the wearing of religious symbols and religious head coverings for its public servants.
The passing of Bill 21, "An Act Respecting the Laicity of the State," means government employees in public schools, courtrooms, and law enforcement agencies can no longer wear any religious headwear or symbols. No religious items are excepted, meaning the Muslim hijab, Jewish kippah, Sikh turban, and Christian cross are all essentially banned.
Quebec's center-right government passed the law in June following a marathon parliamentary session some critics claim ignored their staunch opposition. And yet, a recent poll revealed 63 percent of Quebecers support such a ban among judges, police officers and prison guards, while 59 percent back similar restrictions on teachers. Interestingly, only 28 percent of those respondents held a positive view of Islam and only 37 percent had a positive view of Muslims. Jack Jedwab, president of the Association for Canadian Studies, suggested that anti-Islam sentiment drives support for the restrictions: "[the ban is] mainly driven by the hijabs, and the other religious symbols are collateral damage."
Religious Restriction
The controversial law comes as several European countries seek to restrict the display of religious symbols, with Muslim women wearing a hijab bearing the most visible brunt.
France banned burkas and niqabs in public and even tried to restrict full-body swimsuits with head coverings ("burkinis") on its beaches. Belgium, Austria, and Denmark also implemented full-face veil bans, encouraging neighboring European countries to consider the same.
Quebec Premier François Legault used Europe's precedent to justify Bill 21, which some see as the legal manifestation of longstanding fears that broader Canadian multiculturalism will erase the French-speaking province's distinct identity. Defending the bill, Legault said to CBC, "so when I hear some people saying that Quebec becomes racist, do they mean that Germany, France, and Belgium are racist?"
Quebec lawmakers who support the ban will argue that state secularism should come above all else, an enlightened conclusion for a society that was largely under the control of the Catholic Church until the Quiet Revolution of the 1960s. The fact that the large cross that hung on the wall of the provincial Parliament in Quebec City for decades was finally taken down to prove Bill 21 applies equally to all religions shows how far Quebec lawmakers are willing to go to prove a point.
Legalized Islamophobia?
Civil-liberties activists see the law as part of a trend of anti-Muslim sentiment in the province. They argue the new law will effectively prohibit government jobs from going to religious minorities. Although the bill does not specifically mention any religion, critics say that Muslim women, in particular, are the target because a hijab is far more visible from a distance than a cross necklace.
Sarah Abou-Bakr of the National Council of Canadian Muslims believes Bill 21 is "making Islamophobia legal", viewing it in the context of repeated and racially motivated cases of harassment and violence against Muslim Quebecers. A Montreal-based women's advocacy group said that since the bill's introduction, they've received more reports of targeted harassment towards hijab-wearing women than ever before.
And then there's the worst-case scenario: the slaughter of six worshippers after a gunman opened fire inside a Quebec City mosque in January 2017.
"If I just stay silent to any kind of oppression, big or small it's as if I'm saying it's okay," says Bakr. "And it's not okay."
What do you think? Should we view Quebec as they'd like to be seen: as the shining star of secularism? Is this bill a necessary step for Quebec to become the post-religion utopia of North America?
Or is this simply a secular step too far?