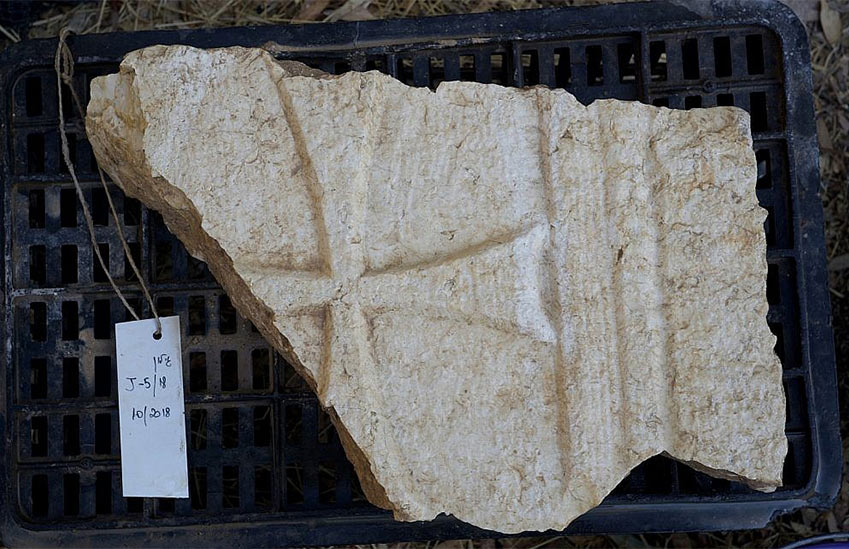 ---
After years of painstaking searching, a team of American and Israeli archaeologists has just unearthed what they believe could very well be the ancient home of Jesus' disciples Peter and Andrew by the Sea of Galilee in Israel.
Experts from both Israel's Kinneret Institute for Galilean Archaeology and New York's Nyack College had already uncovered evidence of the Church of the Apostles' marble chancel screens and gilded glass block walls in previous excavations at el-Araj, which they believe to be the site of the Biblical Jewish fishing village of Bethsaida. "These discoveries already informed us that the church was waiting to be found somewhere nearby," explained Prof. Steven Notley in an email to Fox News.
Now they believe they've found it.
Ancient Discoveries
Commenting on the beautiful white and blue mosaic floor his team unearthed, Notley said that "it is always remarkable to bring these beautifully decorated floors to light after being buried for almost 1500 years."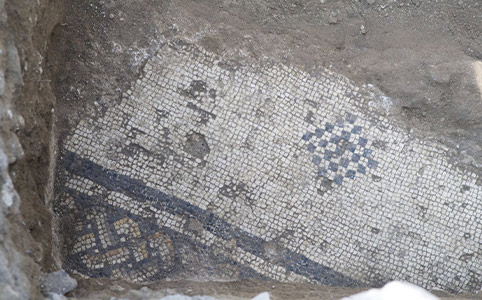 The discovery, if accurate, may silence scholars who have questioned the church's very existence. 
While early Christian pilgrims wrote about visiting the Church of the Apostles - the Bavarian bishop and saint Willibald amongst the most notable to do so in 725 A.D. No physical proof of a church built on top of the disciples' home existed - until now. And Notley and his team are just getting started. Electromagnetic imaging reveals there are more buildings and structures left to be excavated.
"Although it is mentioned in Byzantine pilgrimage itineraries, many thought these reports mistaken," says Notley. "Of equal importance, the church indicates that there existed a living memory in the Christian community about the location of Bethsaida, home of Peter, Andrew and Philip (John 1:44)."
A Holy Site Unearthed
The New Testament also describes Bethsaida as the place where Jesus healed a blind man (Mark 8:22-26) and fed the multitudes with five loaves and two fish (Luke 9:10-17). Though it would become the Roman city of Julias during the first century, it now appears that local Christians continued to honor the New Testament village, even as it was largely abandoned during the 4th and 5th centuries A.D.- possibly for fluctuating lake water levels. "The discovery of the church strengthens our position that el-Araj should be considered the leading candidate for New Testament Bethsaida-Julias" said Notley.
Such discoveries tend to tug at the heartstrings and spark the imaginations of Christians, Jews, and Muslims eager to believe that Biblical references can be proven, lending historical legitimacy to stories many non-believers see as little more than legends no different from Greek mythology.
It is for this very reason that archaeologists continue to search for the Garden of Eden in modern-day Iraq. It is, of course, entirely possible that the Biblical paradise described in the Book of Genesis, where Adam and Eve ultimately succumbed to Satan's temptation, may never actually be located in the modern world.
Then again, if this alleged Church of the Apostles discovery proves anything, it's that it never really hurts to stop searching for religious sites of old. You never know what you'll find.
If you'd like to see more photos of the excavation site, you can do so here.