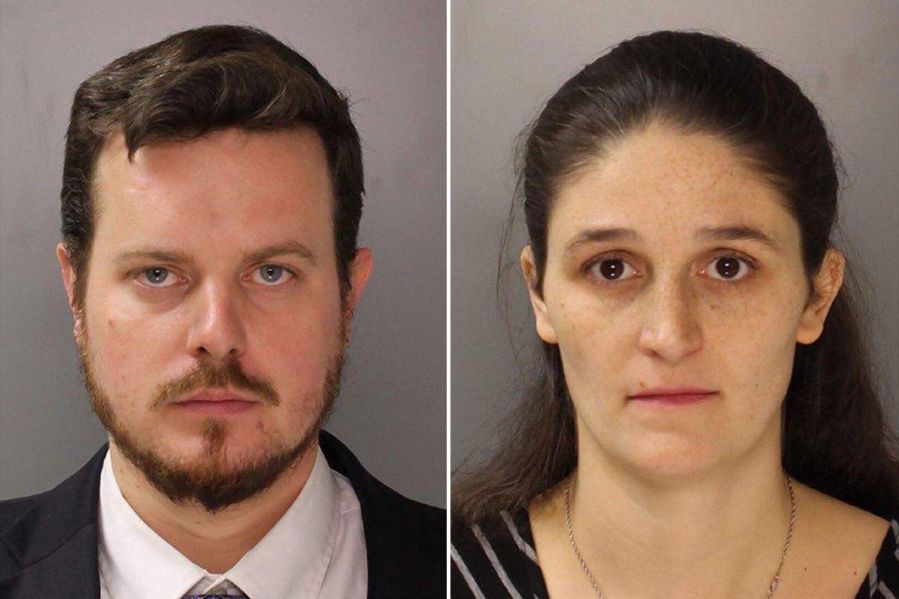 ---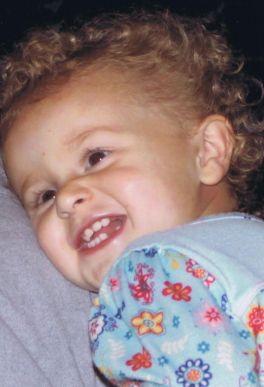 A Pennsylvania couple has been convicted on charges of manslaughter in connection with the death of their 2-year-old daughter. When Ella Foster became ill with pneumonia in the fall of 2016, her parents, Jonathan and Grace Foster, opted for "faith healing" treatment instead of taking her to a doctor. They claimed that traditional medical care goes against their religious beliefs, so they decided to have God tackle the illness.
In lieu of a hospital visit, the parents relied on prayer and anointing oils to heal their daughter. They called Ella's grandfather, a pastor, and asked him to come pray over the child in the hopes that God's power would cure the pneumonia.
After hours spent struggling to breathe and denied proper medical care, Ella died in her father's arms.
Parents Defend the Decision
Not long after Ella's death, Jonathan and Grace were placed under arrest. During the trial, they were provided an opportunity to explain their actions.
Jonathan appeared contrite, claiming that he meant only the best for Ella. "I didn't want her to die," he said. "I'm not discounting anything the professionals say, but to me she was not going to die."
Grace Foster, on the other hand, remained steadfast. Asked why her daughter wasn't taken to see a doctor, Grace argued that it wouldn't have mattered because the child's death was preordained: "I think God just wanted her back," she explained. "I believe that whether she died of this or we were in an accident that morning, He knew she was going to come home that day."
A review by medical professionals concluded that a simple course of antibiotics could have easily saved the child's life.
Is Faith Healing Real?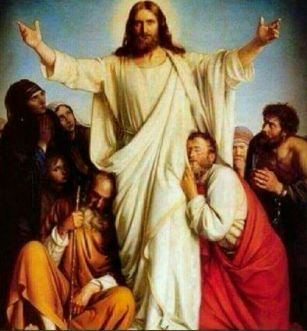 Throughout history and especially prior to the advent of modern medicine religion was a central aspect of healing efforts. Prayer was commonly utilized to treat patients, and an illness that miraculously became cured was frequently attributed to divine intervention. And the origins of this belief are no mystery - the Bible tells numerous stories of Jesus healing people.
While most of the developed world has since embraced science-backed medical treatment, some religious communities continue to practice faith healing without apology.
The medical community has repeatedly condemned this blind reliance on faith as both dangerous and in the case of parents denying care to children incredibly abusive. In one such public statement, the American Medical Association laid out a convincing case:
"Available scientific evidence does not support claims that faith healing can actually cure physical ailments... One review published in 1998 looked at 172 cases of deaths among children treated by faith healing instead of conventional methods. These researchers estimated that if conventional treatment had been given, the survival rate for most of these children would have been more than 90 percent, with the remainder of the children also having a good chance of survival".
Where Does the Law Stand?
Despite overwhelming evidence that children in ultra-religious households are systematically denied basic medical care by their parents, the laws on faith healing remain frustratingly ambiguous in some places. Certain states allow parents tremendous leeway in making medical decisions for their children. Others, such as Idaho, go even further by providing specific legal protections for parents who choose faith healing no matter the consequences.
The Future of Faith Healing
Some faith groups claim this is a matter of religious freedom. They argue the government shouldn't be allowed to dictate what type of medical care their children receive especially if receiving it is an explicit violation of their beliefs.
Critics counter that they have no issue with mature adults refusing medical care, it's a totally different ballgame when children are involved. Parents are expected to care for their children, and if their decisions place those children at risk, the government is legally obligated to step in.
What do you think does faith healing have any role to play in our society? Are parents justified in refusing medical treatment for their children, or does this constitute child abuse?