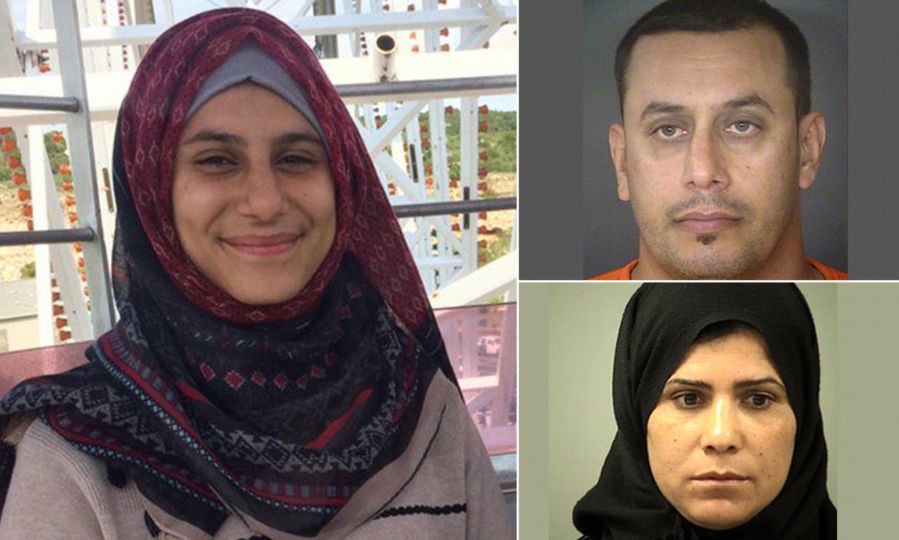 ---
Forced marriage is an antiquated and cruel tradition, but contrary to popular belief, its horrors are not restricted to backwards places on the other side of the world. Just ask Texas resident Maarib Al Hishmawi.
At the age of 15, Maarib was told she would soon marry an older man of her parents choosing. She would then be forced to leave her childhood behind, move to another city, and live out her days as his dutiful wife. In return, her parents would receive a $20,000 from the husband.
Surely this didn't happy recently, right? Wrong - this was the summer of 2017.
A Vicious Story of Abuse
When Maarib protested the unwanted marriage arrangement, her parents were furious. How dare their daughter defy their wishes? At some point, things turned violent. First, Maarib's parents beat her with broomsticks. She stood by her refusal to marry the man. Then they nearly choked her unconscious.
When this too failed, they threw hot oil on her. On their own daughter.
Scared for her life, Maarib relented and agreed to go through with the wedding. At least that's what she assured her parents. In reality, she was just stalling for time. On Tuesday, January 30 of this year, with her wedding fast approaching, the young Muslim teenager slipped out the door of her San Antonio high school and vanished.
The Plan Unravels
Her disappearance sparked a frantic search, and the FBI even issued a nationwide missing person alert. It wasn't long before authorities discovered Maarib and the reason behind her desperate escape.
"This young lady...was subjected to some pretty bad abuse because she didn't want to be married to this person," explained Sheriff Javier Salazar in a statement.
Authorities soon announced Maarib's parents had been arrested and charged with continuous abuse of a family member. According to eyewitness reports, Maarib's father angrily yelled at media members, blaming his daughter for their arrest as he was led away in handcuffs.
The 16-year-old and her five siblings are now safely in the custody of child protective services. The family had been in the country for less than two years.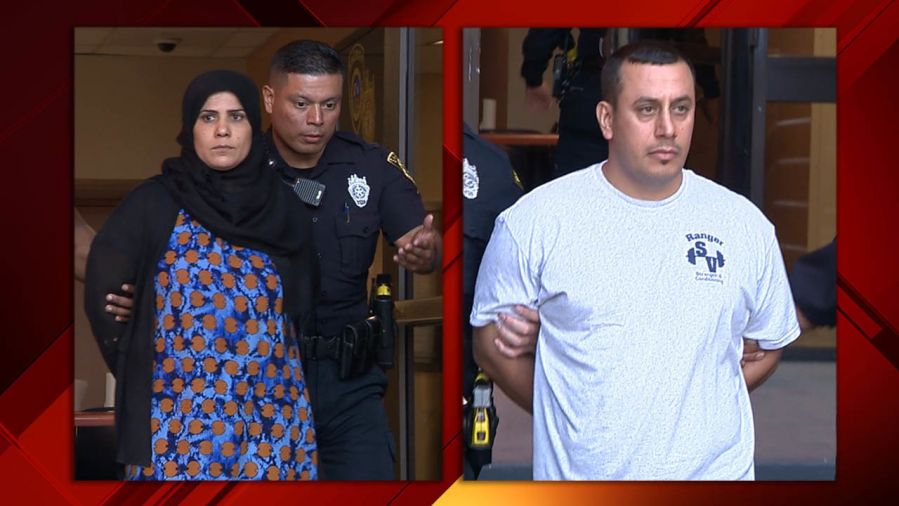 ---
Forced Marriage Around the Globe
Forced marriage, while taboo in much of the West, remains all too common in places such as South Asian, the Middle-East, and sub-Saharan Africa. In fact, it's estimated that one in five girls worldwide will be married before the age of 18.
Some experts insist it's important to distinguish between forced marriage and arranged marriage a practice common in many Muslim and Hindu societies where family members exert significant influence in deciding who their children marry.
But when it comes to children, is there really a difference between the two?
According to the Canada-based South Asian Women's Center (SAWC), forced marriage involves any arrangement "characterized by coercion, where individuals are forced to marry against their will, under duress and/or without full, free and informed consent from both parties"
Can a child really give proper consent to a contract as serious and life-altering as marriage? Just because they're not explicitly forced to marry someone, that doesn't mean coercion wasn't a factor. Children are inherently vulnerable and will often do the bidding of a trusted parental figure.

The SAWC also points out that the potential risks facing child brides are exponentially higher than adults:
"Child brides who are forced into marriage also find their health at risk as they tend to have children very young, usually before their bodies are ready for childbirth. They also have a higher chance of contracting HIV/AIDS and other STIs."
An Ongoing Problem
We've covered the issue of child marriage extensively in the past - including the concerning proclivity of religious groups to defend it on the grounds of tradition.
Cases like Maarib's are proof that as much as we'd like to pretend forced marriage is no big deal, that strategy won't get us very far. Sure, it may be more common on the other side of the world, but that doesn't mean it can't happen next door.
Maarib was brave enough to resist, and ultimately to run away. But how many other girls couldn't do so?
How many have been subjected to lives of hardship and exploitation because of this cruel practice?