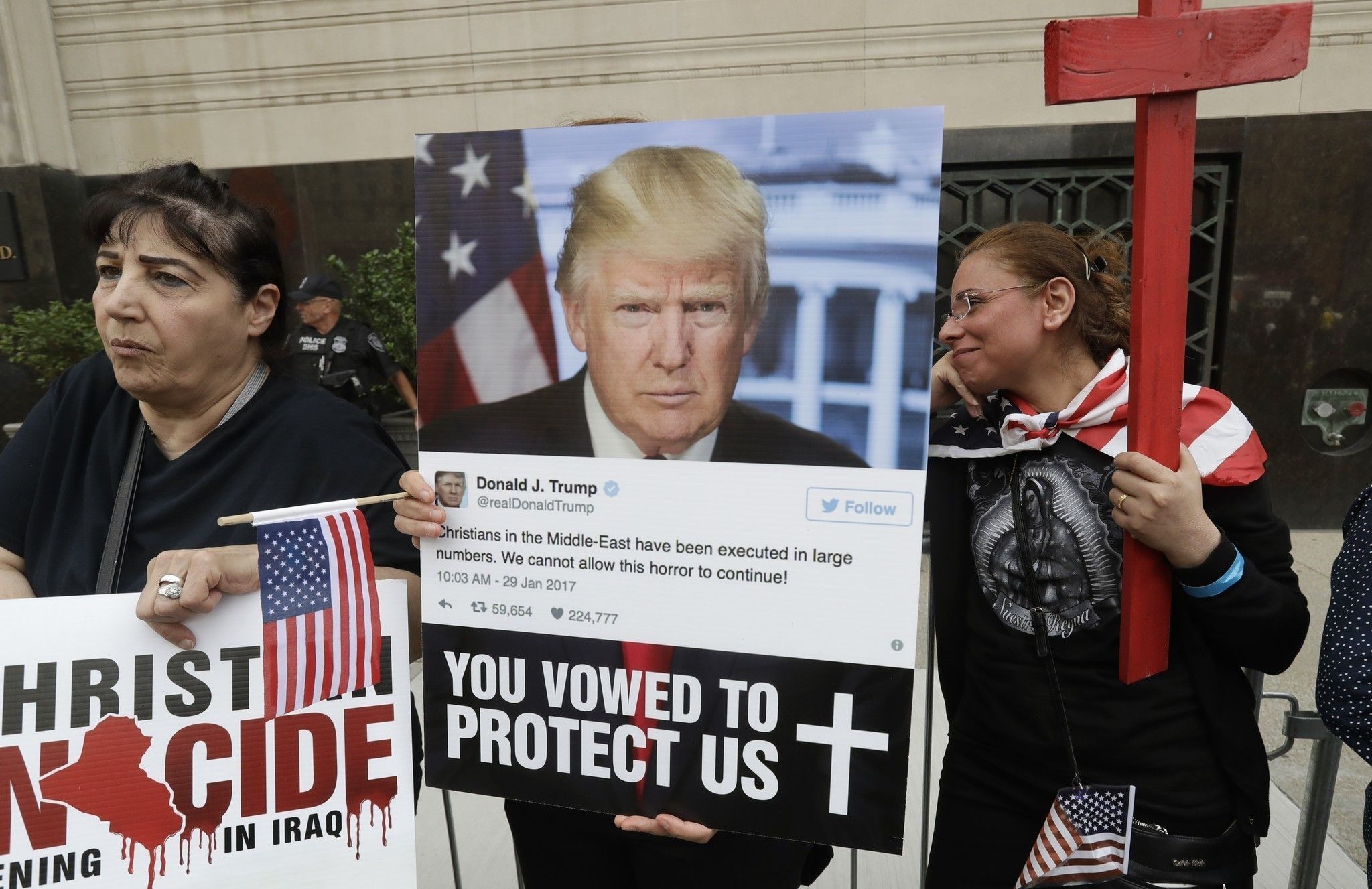 ---
Throughout President Trump's political campaign he made countless references to the dangers of Islam and the threat it posed to Christians around the world especially those living in the Middle East. In Iraq, Egypt, and other countries around the region, Christians are being persecuted at frighteningly high rates.
As this violence continued making headlines, Trump took to Twitter to voice his concerns:
Christians in the Middle-East have been executed in large numbers. We cannot allow this horror to continue!

Donald J. Trump (@realDonaldTrump) January 29, 2017 And initially, Trump made good on his word to protect Christians; the first travel ban implemented by the White House gave preferential treatment to Christian refugees.
Fast forward a few months, however, and the landscape has changed. Last month, over 1,000 Iraqi Christians were arrested by U.S. immigration officials. They are suddenly in immediate danger of being deported.
Residing in Sin
A bit of background: over the past few decades, thousands of Christian refugees from the Middle East have entered the country. Many have overstayed their visas, failed to apply for asylum, or have committed a crime during their time here thus making them prime candidates for deportation under the current administration's policies.
"Some of them broke the rules and did not go through the process they should have, but these were people fearing for their lives and fleeing countries that were extremely hostile to whom and what they worship," says Philippe Nassif, who heads the nonprofit group In Defense of Christians.
Deadly Deportation
There's no getting around it: deportation could spell death for refugees. Many have been away from their home countries for years. Some have no family or connections left there. To make matters worse, Christians are facing extreme persecution and violence across the region. Stories emerge daily about Christians being hunted down by radical Muslims and killed for their beliefs. Under these conditions, deportation would be the equivalent of dropping refugees off in a warzone.
Rock and a Hard Place
Essentially, the Trump administration's promise to protect Christian refugees has come into immediate conflict with another main campaign pledge: to strengthen the nation's borders and remove individuals illegally residing in the U.S.
This puts the White House in a difficult position. On the one hand, their pledge to "enforce our immigration laws" has become incredibly popular among supporters. On the other, we are harboring a group of Christians that will face certain persecution if we send them back to their home countries. No matter what the White House does, somebody will be unhappy.
Should They Be Allowed to Stay?
Legally, the government has every right to deport the refugees. But should they? This is a moral dilemma. Yes, some of these people committed crimes. But they've served their sentences for those crimes. Justice has been carried out. Can we, in good conscience, ship them back home and into harm's way? Will the country be any better off for having done so?