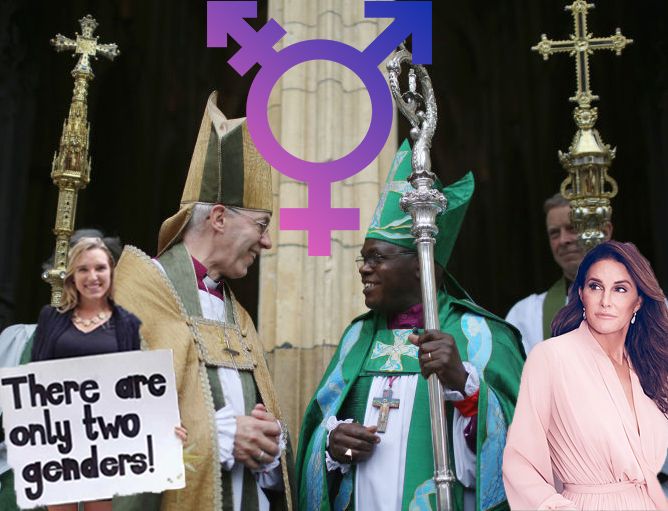 ---
The Church of England has voted to welcome transgender individuals into the church with open arms. By an overwhelming margin, the church's governing body (known as the General Synod) chose to support transgender inclusion. It was a historic decision for a religious institution that for centuries clung closely to tradition and conservative tenets of the faith.
The timing of the vote was fitting, too The General Synod vote happened to occur just as Gay Pride festivities were taking place across England.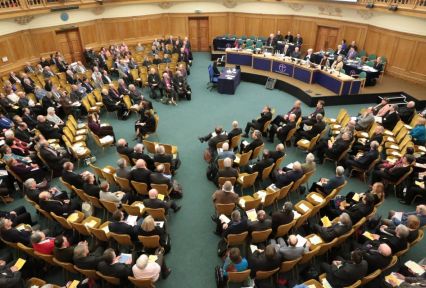 Marking the Transition
The motion passed by church leaders provides for transgender "inclusion," but what does that really mean?
Well, as it turns out, a lot. Their plan is to create specific church services to mark a transgender person's "transition" from one gender to the other thus welcoming their new identity into the church community. Just as births and marriages have their own specific religious ceremony, so too will switching genders.
Interestingly, the vote came almost immediately after another remarkable decision: to abandon conversion therapy. Church leaders agreed that the controversial practice which seeks to turn gay people straight was unethical. It would seem the Church of England has undergone a social awakening of sorts.
Dissenting Opinions
Although the motion passed with an overwhelming majority, the vote was by no means unanimous. Many clergy members were uncomfortable with the church endorsing an "unconventional" definition of gender. According to opponents, the Bible makes it clear that humans are created either male or female and that the decision is final.
Many in the conservative wings of the church argue that this is a step in the wrong direction and that revising church policy might actually rob homosexual and transgender people of the opportunity to realize they are making huge mistakes.
Perhaps recognizing that not everyone was on board with the new changes, church leaders will allow dissenting clergy members to opt out. Nobody will be required to perform transgender services if they "cannot in good conscience offer support in a liturgical marking of a person's transition".
A Historic Shift But Why Now?
These latest developments illustrate a conscious decision by leaders of the Anglican Church to be more open and welcoming. However, there remains some doubt about the reasoning behind the sudden change.
Skeptics speculate that the progressive shift is not really based in empathy and open-mindedness, but instead is a calculated decision to boost recruitment. By billing itself as a progressive institution, the Church of England might be hoping to appeal to younger generations and coax new members through the front door.
Regardless of the reasoning behind these new policies, they mark a monumental shift toward inclusion and acceptance a remarkable "about-face" of sorts (one that would have been unthinkable even 20 years ago).
Prioritized Acceptance
Around the world, religious institutions are becoming more and more willing to accept members of the LGBT community into their ranks. However, not all members of this community receive equal support from faith groups. Although gays and lesbians are being welcomed into the fold at higher rates than ever before, transgender people continue to get the cold shoulder in many houses of worship. Perhaps the Church of England's vote for inclusion will encourage other institutions to follow suit, but that's yet to be seen.
How do you feel about transgender church ceremonies?