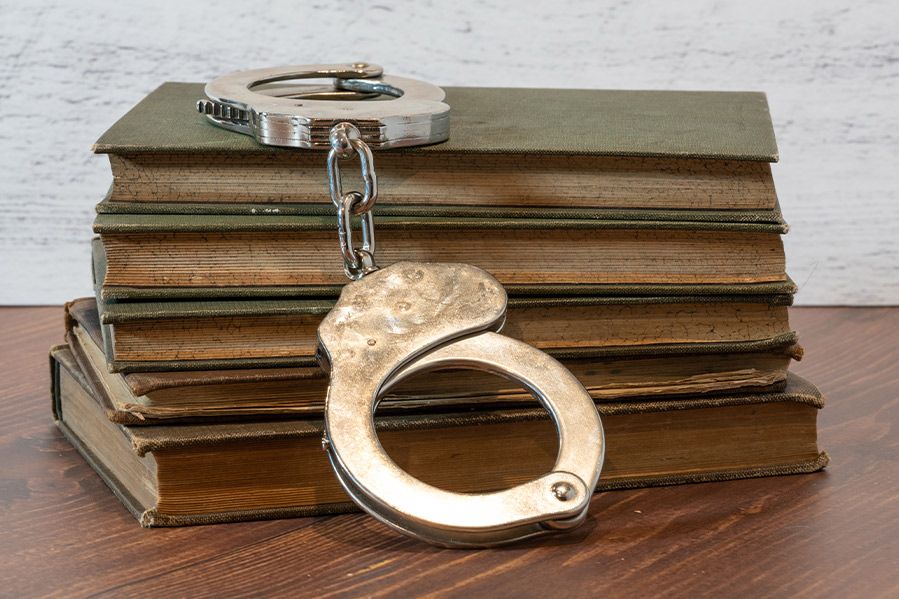 A controversial new obscenity law in Florida has scores of teachers covering up their classroom libraries or removing books altogether until they can be officially vetted for "appropriateness" by a "certified media specialist."
Per the law, exposing children to an unapproved book in the classroom could lead to felony charges for teachers or school staff.
The law also requires that all books made available to students must be personally vetted by an appointed expert to ensure that the books are free of pornography or other inappropriate content.
The result? Books are simply being taken of shelves for fear of running afoul of the rules.
According to reports, school staff in at least one Florida county were told to cover up all their books to ensure they weren't in violation.
Depending on who you ask, the controversial new law is just the latest front in a war to protect the purity of children – or a war to censor LGBT content out of existence.
Either way you slice it, children are losing access to reading material at school. 
Save the Children?
Growing fears around what ideas and content children are being exposed to have caused activists to turn their sights on libraries. 
In the last few years, Christian groups have declared war on both school and public libraries, challenging content they view as objectionable or unfit for public consumption. Some have even proposed burned offending books.
The Florida bill now makes exposing children to any such material a felony in the Sunshine State.
But critics say the bill is incredibly vague and ill defined. They ask: who decides what is appropriate or inappropriate?
New guidance from the State Board of Education also insists that books be free of "unsolicited theories that may lead to student indoctrination."
Noting that Florida is home to the infamous "Don't Say Gay" bill, critics believe that first on the chopping block will be any books with LGBTQ characters or themes.
Worst Literacy Week Ever?
Ironically, this new law is taking effect right as Florida celebrates "Literacy Week."
Some districts and teachers simply aren't willing to take any chances.
Manatee County already advised educators they might want to consider covering up their shelves until every single book can be properly vetted, and some teachers have even banned students from bringing books from home. "If you have a lot of books like I do, probably several hundred, it is not practical to run all of them through [the vetting process] so we have to cover them up," explained Manatee High School history teacher Don Falls.  "It is not only ridiculous but a very scary attack on fundamental rights."
And Manatee Education Association President Pat Barber said that it's an unnerving time to be an educator in Florida: "It's a scary thing to have elementary teachers have to worry about being charged with a third-degree felony because of trying to help students develop a love of reading."
Each school has at least one media specialist who is state certified to approve or reject books, but considering the sheer amount of books that must be reviewed, educators believe the vetting process could take months or even years, and the state has imposed no deadline.
Considering any simple slip-up could result in a felony prosecution, it's understandable that they'll be taking their time.
Critics say this will result in only the most milquetoast and anodyne books being made available to kids, creating an educational environment that is neither informative nor challenging.
However, advocates say this is the only way to protect Florida children from potentially being exposed to harmful ideas.
Where do you stand?