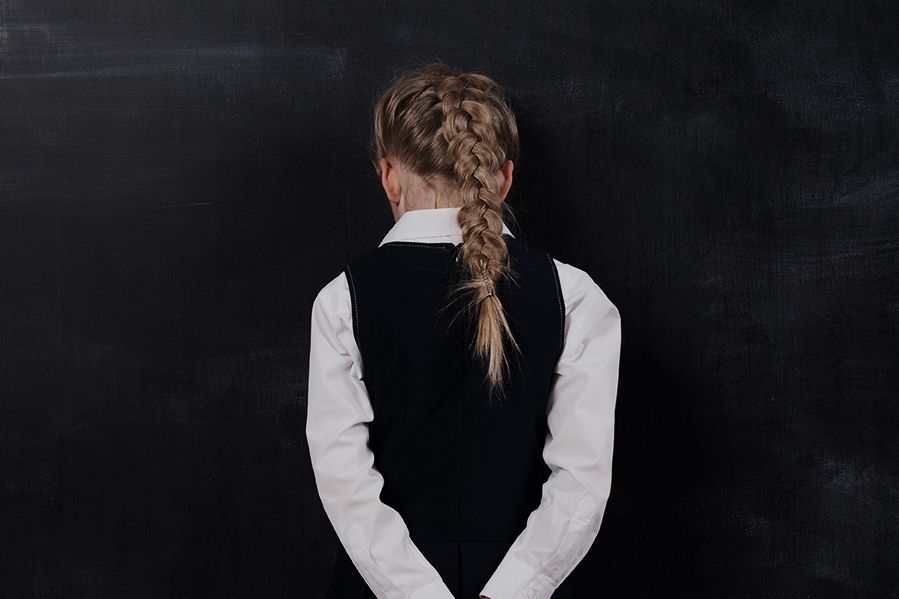 The Ohio Department of Education is investigating a homeschooling network with thousands of followers which instructs children to "become wonderful Nazis."
Logan and Katja Lawrence operate Dissident Homeschool, creating educational materials and lesson plans for neo-Nazis to teach their children how to hate at home.
At first glance, it might look like your average American school work. English, mathematics, history, science – all the subjects you'd expect to see are taught, but it's all filtered through intense neo-Nazi, white supremacist propaganda meant to indoctrinate.
In these history classes, for example, children are taught that only white Europeans are capable of building societies, and that Adolf Hitler was a hero. In math class, they are taught racist and skewed crime statistics implying African-Americans are criminals.
Even subjects you think would be hate-free are filled with neo-Nazi rhetoric. One lesson plan teaches cursive handwriting through copying racist quotes from Adolf Hitler.
One may wonder how such unconscionable rhetoric is allowed to be taught to children, homeschooled or not. But experts say that these neo-Nazis have found an important loophole: state policies which prevent parents from being compelled to expose their children to materials against their sincerely-held religious beliefs.
Teaching Children to Hate
"I am outraged and saddened," said Stephanie Siddens of the Ohio Department of Education. "There is absolutely no place for hate-filled, divisive and hurtful instruction in Ohio's schools, including our state's home-schooling community. I emphatically and categorically denounce the racist, antisemitic, and fascist ideology and materials being circulated."
Yet there appear to be very few safeguards from preventing this in the first place.
Ohio law only requires that parents tell their local superintendent they intend to homeschool, provide a brief outline of the curriculum and teaching materials, and agree to instructing 900 hours per year… "unless the topic or practice conflicts with the religious beliefs of the parent."
It's that clause which experts say may allow the Lawrences to continue spreading Nazism to children untethered.
"I don't know whether religious beliefs are part of why the Lawrences have embraced this fascist ideology. but to the extent that they are, the [Ohio state] statutes would expressly protect that type of instruction," explains Carmen Longoria-Green, board president of the Coalition for Responsible Home Education.
Teaching hate, at least at home, is probably legal.
Legal Loopholes
Experts say that home schooling regulations have been left toothless by decades of lobbying from religious groups who want less state interference in what they teach their children.
Young earth creationists, for example, cannot be compelled by the state to teach their children that the earth is billions of years old.
But what began as a movement to prevent children from hearing about evolution or receiving comprehensive sex education now appears to be morphing into dangerous new territory.
Nazis being able to teach fascism to their own children – and call it legitimate home instruction – is now a legal byproduct of the homeschooling system.
It's unclear where things go from here, but Ohio is hardly the only state where this can happen. 
As one of Nazi organizers herself wrote, "for many states in America, it is so very easy to be in compliance. You send a letter… Just find out what you have to do, and quickly do it. After that, you can sit down and relax, and figure out how you will homeschool the children."
What is your reaction?