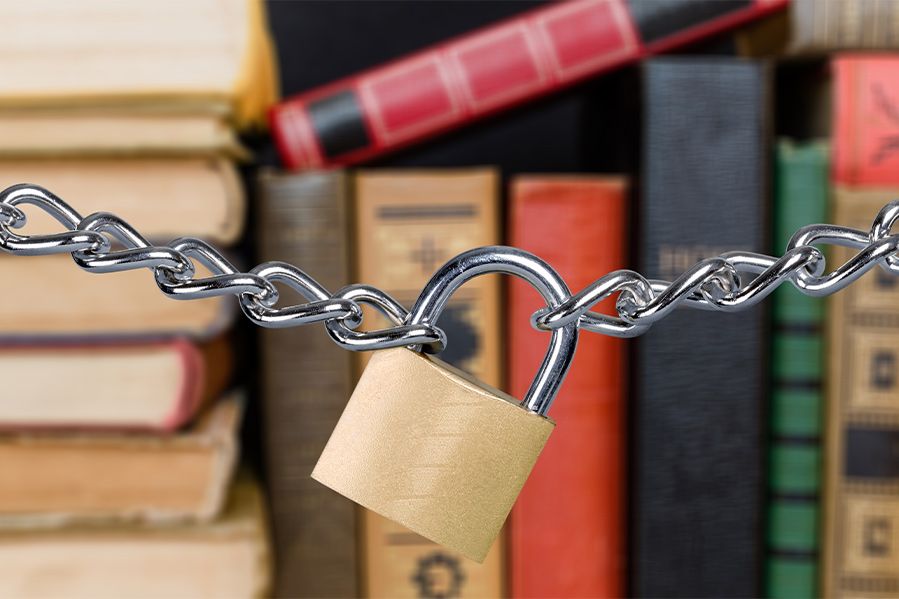 You might not realize it, but spiritual warfare is going on in the hushed halls of libraries across the country. 
Last year, concerned parents began taking school libraries to task, with many successfully removing books they deemed objectionable and unsuitable for children's eyes from their school district's library. In a scene straight out of Fahrenheit 451, some even went as far as burning the offending books.
Many of the targeted books contained portrayals of racism or featured LGBTQ themes. One particularly controversial episode involved the Pulitzer-winning Holocaust comic Maus, which was removed from library shelves for blink-and-you'll-miss-it mouse nudity.
Perhaps emboldened by victories in some school districts, a small but vocal faith group in Texas is now going after their local public library, aiming to remove everything from educational texts about puberty to a Maurice Sendak book – all in the name of Jesus.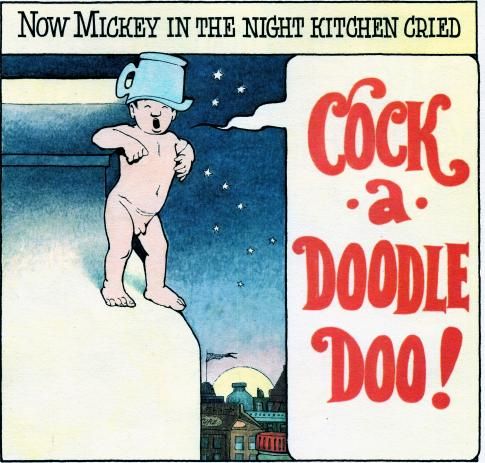 Holy Shhhh
It started last year with an email from a Llano, Texas resident to a local judge. "It came to my attention a few weeks ago that pornographic filth has been discovered at the Llano library," the message read.
The email was written by a woman named Bonnie Wallace, who attached an Excel spreadsheet of some 60 books that "can be checked out by our children and grandchildren" that she argued should be placed in an 'adult' section of the library, far away from innocent eyes.
The books were a hodgepodge selection of books with LGBTQ themes or characters, books focused on social justice, and even children's picture books that show cartoon nudity.
"I'm not advocating for any book to be censored," Wallace explained. Rather, the request was for controversial titles to be put in a separate area.
But there was a specific reason for this strategy, Wallace said: "It is the only way I can think of to prohibit censorship of books I do agree with, mainly the Bible, if more radicals come to town and want to use the fact that we censored these books against us."
That email kicked off a battle between Wallace and Suzette Baker, head of one of the library branches. Baker argued that putting books "behind the counter," as she recalled Wallace suggesting, was censorship.
Baker lost the fight. Under pressure from angry members of the community, Judge Roy Cunningham ordered Llano librarians to cease purchasing new books, and to remove any books with nudity – real or drawn – from library shelves.
A New Library Order
That's when things really fell apart. In January, the existing library board was dissolved and replaced with appointees that sympathize with locking away objectionable books.
Further irking critics of this crackdown on literature – few of the new board members even have library cards, and many say their actions are guided by their Christian faith. 
Members of the board reportedly consult with a local Christian school about books they'd like to see in the library, and pray over difficult questions. If God doesn't urgently answer the prayer, the situation at hand might be tabled until He does.
In March, Suzette Baker was fired from her job as head librarian on the grounds of insubordination after continually refusing to pull books from library shelves.
Turning the Page
In less than a year, a fight almost singularly reserved for school libraries has spilled over into public libraries as well. According to the American Library Association, 37% of book challenges are now for books at public libraries.
And if the Christian group's success in ridding the Llano library of 'pornography' is any indication, that number will only climb in the future.
Free speech advocates say it's nothing less than state-sponsored censorship, and wonder what might come next. First, school libraries. Then, public libraries. What's next? Your own personal shelf of books at home?
Should kids really have to sheepishly ask their librarian to grab a Maurice Sendak book from behind the counter, like they're buying cigarettes at the mini-mart?
But for the group of Christians spearheading the mission, it's nothing less than a divinely inspired mission to protect the innocence of children.
Should Books Be Saved?
As book banning has made its way into popular political discourse, the voices against this movement have become louder.
A recent interview with a pastor running for Governor of Michigan has been shared widely by critics, for example. The pastor said he believes the Bible should be taught in schools and wants pornographic books removed from shelves. The interviewer responded by citing some... inconvenient examples from the Bible, and the video went viral:
What do you think? Will restricting access to any book with sensitive material help protect children? Or is it okay for kids to be exposed to controversial ideas and content?