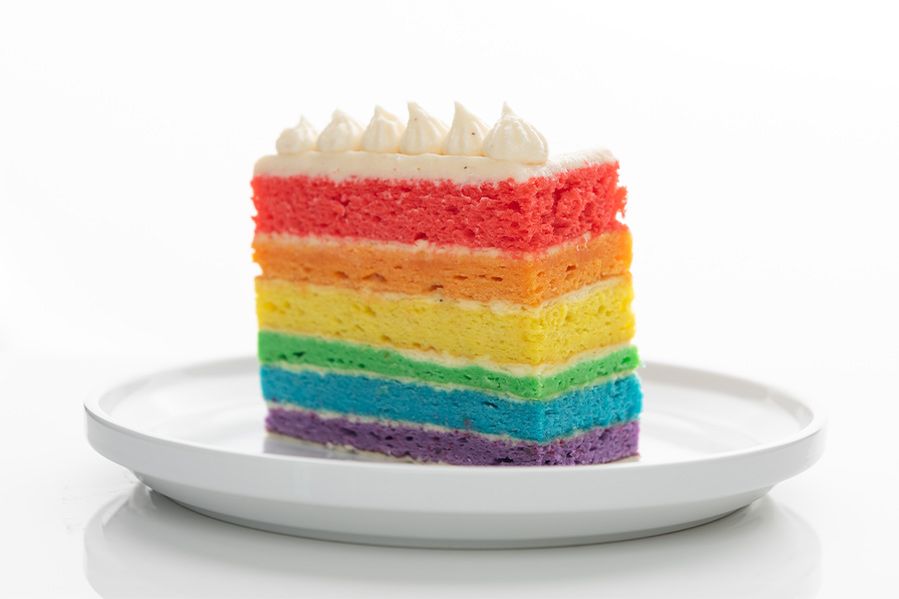 What does the future hold for the LGBTQ patrons of businesses?
Last month, the Supreme Court ruled that a Christian web designer could legally refuse service to same-sex couples, in what critics have called a disastrous blow to LGBTQ rights in the United States.
The nation's highest court ruled 6-3 in favor of Lorie Smith, a Christian web designer from Colorado who believes that marriage should only be between one man and one woman. Smith was never actually asked by a gay couple to design a wedding website; instead, she challenged the law preemptively, just in case.
Perhaps emboldened by the Court's decision, more business owners with anti-LGBTQ beliefs are now announcing their intentions not refuse service to LGBTQ customers.
Not Very Kosher
Among them is a Jewish bakery in New Jersey that made headlines after canceling two rainbow-colored cakes for a local synagogue's Pride celebration.
West Orange Bake Shop co-owner Yitzy Mittel, an Orthodox Jew, had made similar cakes in years past. But he put his foot down on this most recent order, believing that celebrating the LGBTQ community is "antithetical to what we stand for" and "something which is against Torah."
"I didn't want to be making that cake," he stated. He told the synagogue they'd have to go elsewhere for their cake this year.
Although the order was declined before the recent Supreme Court ruling, Mittel received immediate legal validation for his decision. 
Despite his apparently legal justification, the backlash from his own community has been fierce. Local rabbis accused the cake shop of bigotry, and some West Orange locals have pledged not to support the shop in the future. 
"I was comfortable drawing conclusions that meant that I was going to take my purchasing elsewhere. It seems clear that the bakery has made the decision that Pride is not something they want to support," said Rabbi Julie Schwarzwald. "It's their choice, it's their legal right, and I can choose to spend my dollars wherever I want."
The Anti-Pronoun Salon
Following in those footsteps, a hair salon in Michigan recently announced they would not serve LGBTQ customers – or, apparently, anyone who uses pronouns. 
In a now-deleted Facebook post, Studio 8 Hair Lab owner Christine Geiger made her beliefs clear. 
"If a human identifies as anything other than a man/woman please seek services at a local pet groomer. You are not welcome at this salon. Period," she wrote. "This is America; free speech. This small business has the right to refuse services. We are not bound to any oaths… regarding discrimination."
Shortly after the post gained traction online, it was deleted, and the business's Instagram page, which declares that it "does not cater to woke ideologies," was set to private. 
In a post on the 'Overheard in Traverse City' Facebook group, Geiger explained her anti-LGBTQ philosophy further, saying that she is "not willing to play the pronoun game or cater to requests outside of what I perceive as normal," and encouraged any pronoun-using potential clients to patronize a different salon.
Many residents of Traverse City called her out on that page. "Imagine someone already struggling with how they are feeling and being on the edge and then reading that they should go to a dog groomer?! How awful!" wrote one.
"Such vile behavior," said another. "May karma be their fate."
With the recent Supreme Court ruling seemingly granting businesses the legal right to discriminate against LGBTQ clientele, many worry that this is just the beginning.
What do you think? Should religious wedding vendors have the right to discriminate against LGBTQ couples? What about non-wedding businesses?
What does this mean for the future of LGBTQ rights in America?