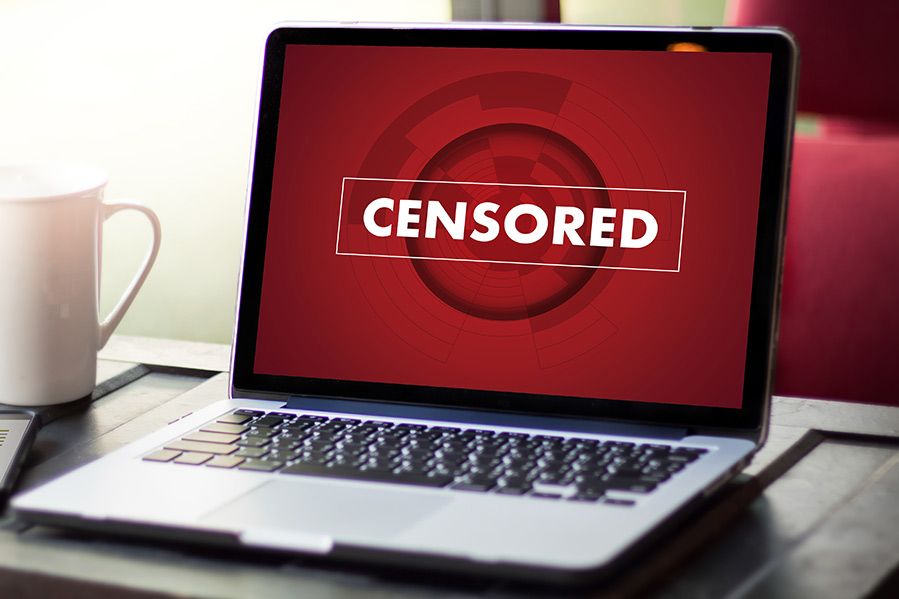 A Christian tech startup is releasing an internet filter that's going to straighten out the internet – literally. 
Here comes FreeFiltering, created by internet evangelical entrepreneur Michael Lee Mason. His Christian tech startup is hoping to make the internet "Safer Place for Souls™" by blocking any and all LGBT-related content from the internet.
Installed with just a few simple adjustments to your home's wifi router, FreeFiltering blocks some two million+ websites to prevent "indoctrination" into the "dangerous LGBT cult."
Will it work?
Saving Souls One Click at a Time
Warning that "a couple clicks can spiral into catastrophic physical and spiritual harm," FreeFiltering is a brand new internet filter promising to save your child's mortal soul.
Concerned that other parental control and internet filtering companies weren't doing nearly enough to block off content he deemed harmful, Mason set out to create a truly evangelical internet filter. Other filters ban violent images or pornography, but this one goes even further "to make sure every Christian family has the ability to protect their home internet from the 'wiles of the devil.'"
"While the world celebrates Pride for the entire month of June, we mourn the fact that our nation has embraced the sin of pride as a virtue," Mason says. He continues:
"We applaud the parents who are putting in the enormous effort necessary to properly form their kids' consciences in a culture that has become so hostile to holiness. Christian parents are rightfully concerned about the way their kids are being systematically exposed to false ideas about human sexuality at school. Then, those ideas are all-too-easily reinforced with unfettered internet access at home."
It doesn't stop just at blocking off a few corners of the internet, though. They'll also block access to two million+ websites that promote "evil causes" – not only LGBTQ sites, but pornographic websites and anything discussing abortion as well. Eventually, the company plans to block out any websites that "promote values contrary to the historic Christian tradition."
Pride and Prejudice
We've seen this play out time and time again: faith groups butting heads with the LGBTQ community. From the ever-controversial Drag Queen Story Hour, to faith-based adoption agencies deciding whether or not to allow gay couples to adopt. 
Heck, even the fast food industry can't see to stay out of this fight. 
And each June during Pride month, these clashes seem to grab even more headlines – just look at the intense reactions to Disney's Pride-themed 'Rainbow Merch' line this year. 
A Christian internet filter seems a logical next step for those seeking to prevent their children from being exposed to anything LGBT-related.
But some think this battle is just getting started. They ask: If a country like China has the technology to control what its 1.4 billion citizens see on the internet, what's stopping powerful faith groups from leveraging similar technology to shelter kids from online content deemed "unbiblical"?
What is your reaction? Will the future of the internet be fragmented into "safe spaces"?