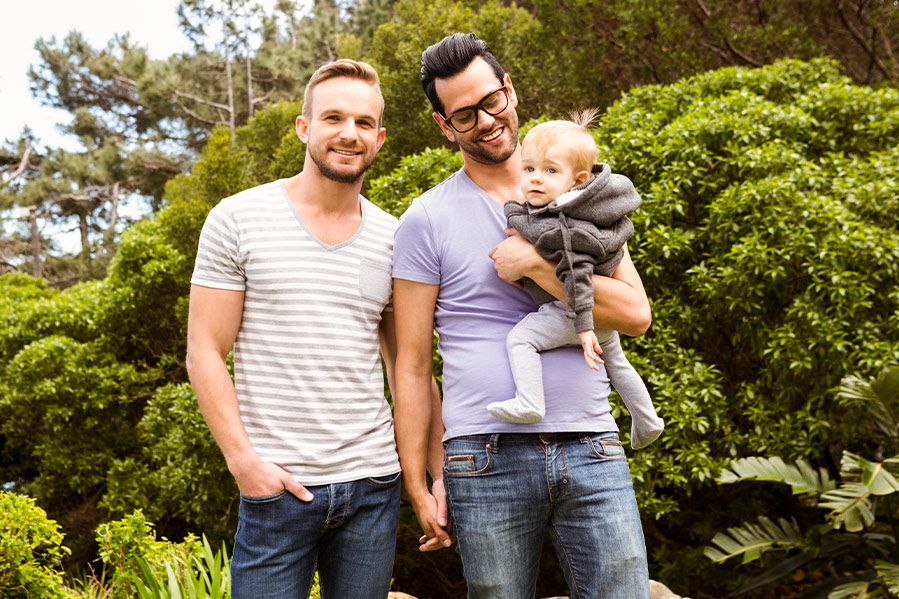 One of the largest adoption agencies in America, Bethany Christian Services, just announced that they'll be opening up adoptions for LGBTQ parents - effective immediately. It's a major turnaround for the country's largest Protestant adoption agency, which previously refused to adopt children to LGBTQ+ families and instead referred them to other adoption agencies.
In many ways, the shift felt inevitable amid the general seachange of LGBTQ+ acceptance that's occurred nationwide in the last 10 to 20 years. Gay marriage is legal nationwide. There is increased LGBTQ representation on film and television. But the primary motive may simply be funding: An ever-increasing number of states and municipalities withhold funds or contracts from adoption agencies that refuse service to LGBTQ families.
Doing What's Right
"We will now offer services with the love and compassion of Jesus to the many types of families who exist in our world today," wrote Chris Palusky, president of Bethany, in an email to staff announcing the change. "We're taking an 'all hands on deck' approach where all are welcome."
The decision from Bethany was not reached lightly. They spent years researching the issue, even contracting Christian pollster Barna to determine support among Christians for same-sex adoptive parents. They found that 32% of self-identified Christians believe that sexual orientation should have no effect on ability to adopt, and that more than half of Christians believe that being in the loving arms of same-sex parents is better for children than being in the foster system.
One board member, Susanne Jordan, said that "we recognize there are people who will not be happy. We may lose some donors. But the message we're trying to give is inviting people alongside of us. Serving children should not be controversial."
Christians React
Reactions from Christian leaders leaned towards disappointment. Many lamented it as a First Amendment issue, despite the fact that this was a voluntary decision by Bethany. Jim Daly, head of Focus on the Family, tweeted that "Bethany Christian Services should not have to choose between holding to their deeply held religious convictions and serving children and families."
Al Mohler, president of the Southern Baptist Theological Seminary, framed it as a loss in a neverending culture war. "The moral revolutionaries are now demanding that every single individual in this society every single institution, every single school, every single religious denomination, every single adoption, and foster care agency, must pivot ... In this case, that means capitulation, it means absolute surrender to the demands of the LGBTQ community," he said. "Christians have to understand: If you're redefining marriage, if you're redefining parent and family, you are redefining civilization."
And in the spiciest take of all, some took it even further, lamenting the loss of the straight nuclear family altogether.
Adopting New Policies
It's clear that the people running Bethany knew that the tide was changing culturally and it was only a matter of time before they were forced to change their policies universally anyway. It's also likely this move will help save them money - Previously, they'd been serving same-sex parents in some states and counties, but not others. By making this policy universal, they're likely saving a lot of administrative headaches. And advocates say it's in the best interest of the children as well: The sooner children can get out of the foster system and into the welcoming arms of loving parents, the better.
Still, the risk of losing crucial government funding was likely the deciding factor. The Supreme Court even heard a case on this very subject just last fall, concerning the city of Philadelphia dropping Catholic Social Services, from their foster system, for their refusal to adopt a child to a lesbian couple. A ruling is not expected until this summer.
What do you think? Are Christian adoption agencies within their rights to refuse service to prospective same-sex parents? And when there are hundreds of thousands of children in the foster system, should we really be keeping them away from well-qualified parents, just because they're gay?