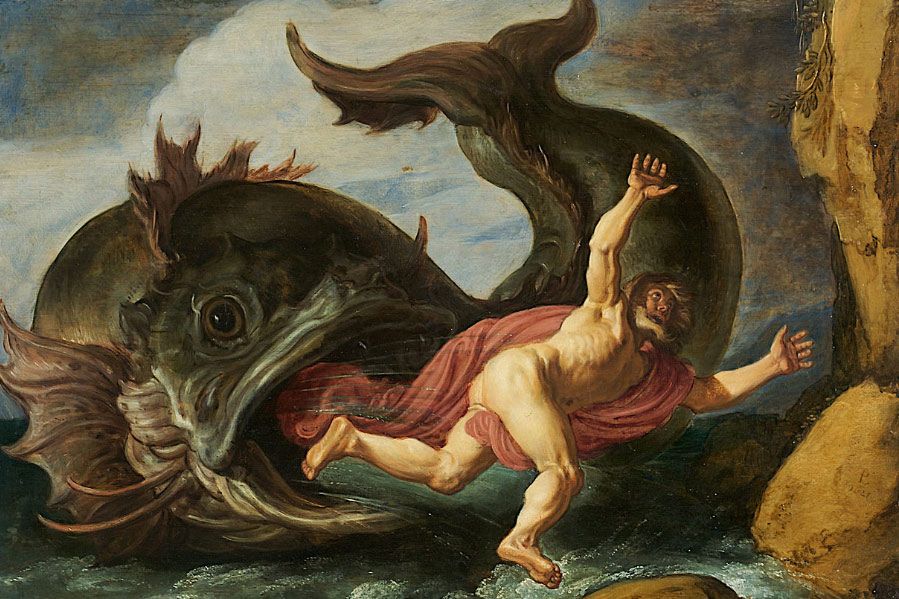 Think you've had a bad day recently? A Massachusetts lobster diver was swallowed by a humpback whale and fully submerged inside its body – and miraculously survived.
Michael Packard, a 56-year-old commercial lobster diver, was at work off the coast of Cape Cod when suddenly things went south. "I felt this huge shove and the next thing I knew it was completely black," Packard recalls. "I could sense I was moving, and I could feel the whale squeezing with the muscles in his mouth."
Initially believing he was in the mouth of a great white shark, Packard's thoughts turned understandably grim. "I'm done, I'm dead," he remembers thinking. 
With his scuba gear allowing him to breathe, Packard began fighting to escape from inside the mouth of the whale. As he estimates, he spent about 30 to 40 seconds in the whale's mouth before it surfaced and spat him out.
It's a miracle he's alive to share the story. A story that, many have pointed out, sounds awfully similar to another famous tale of a man stuck inside a whale. 
The Bible tells of Jonah, a man who was swallowed by a whale and spent three days and three nights in its belly before escaping. 
Christians have long debated how literally to take this story. After all, how could someone realistically get trapped in a whale and live to tell about it? Now, Michael Packard's tale has some believers taking a victory lap and doling out some 'told-you-so's'.
Jonah and the Whale
The story of Jonah and the whale is told in the Book of Jonah in the Hebrew Bible. Written in the late 5th or early 4th century BCE, it features the prophet Jonah, whom God commands go to the city of Nineveh to prophecy against their wickedness.
Instead, Jonah catches a ship heading the opposite direction. When a massive storm devastates that ship, lots are cast and Jonah admits that he's to blame for the storm, and is thrown overboard at his request.
Jonah is saved when he's swallowed by a whale (or giant fish), where he spends three days and three nights in its belly praying to God. Eventually, the creature vomits up Jonah on dry land, and off he goes to Nineveh, humbled and thankful to God.
Many contemporary biblical scholars believe the story to be fictional and nonliteral, but naturalists in the 17th and 18th centuries believed the story true, and the specific species of whale that swallowed Jonah was the subject of much scholarly debate.
While whales are (obviously) large, many species have a very narrow throat that a human body wouldn't fit through. This narrow throat ruled out seemingly obvious candidates like blue whales, whose throats only have a diameter of 4 to 8 inches. The most likely whale was determined to be a sperm whale, because they are one of the only whales with a large enough throat to swallow a human whole. Of course, even if one survived the swallowing, they'd be drowned or crushed in the whale's stomach shortly thereafter.
Fact or Fiction
Despite the obvious biological... difficulties of a human surviving in the stomach of a whale for three days, many Christian pastors still preach the story as truth. And they're using Michael Packard's story as proof that the story of Jonah and the whale actually, literally happened.
Another pastor tweeted, "Jonah: 'See...I told you guys it is possible"
While Michael Packard's story of getting swallowed by a whale and surviving is undoubtedly incredible, he's actually not the first documented case of a Jonah-like ordeal. Several 18th and 19th century whalers were also unlucky enough to find themselves in the jaws of a sperm whale.
So, while getting swallowed by a whale is exceptionally rare, it is apparently possible.
What do you think? Do these miraculous tales of survival lend credence to a tale from scripture that's often dismissed?