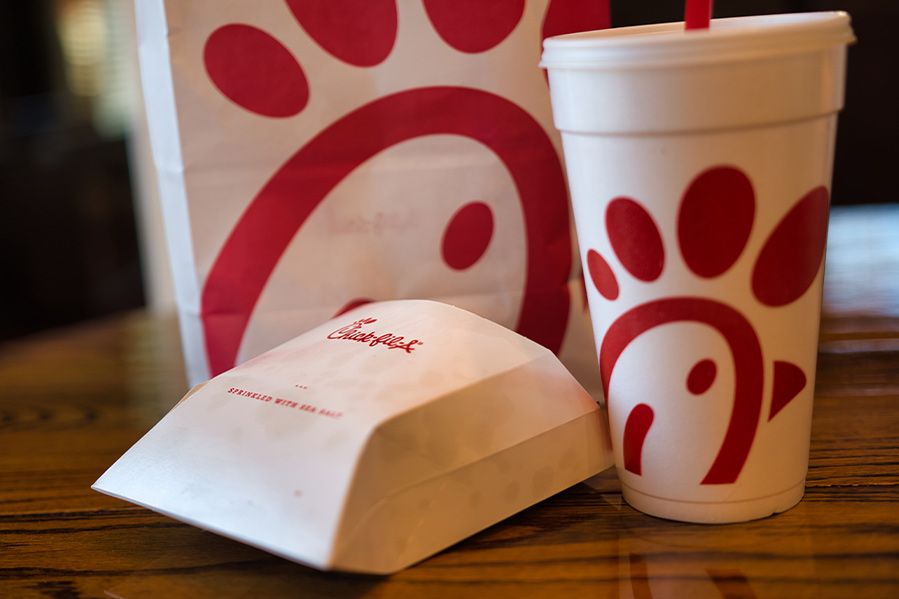 Burger King is taking on Chick-fil-A in an epic battle for the hearts, minds, and stomachs of Americans.
In a viral tweet promoting their new chicken sandwich, Burger King threw major shade at competitor Chick-fil-A, saying that throughout Pride month, they'll donate 40 cents for each sandwich sold to the Human Rights Campaign, the nation's largest LGBTQ civil rights organization.
Did you catch that bit in parentheses? Chick-fil-A is famously closed on Sundays to observe the Sabbath. As expected, many people picked up on this not-so-subtle jab.
Burger King's donations contrast sharply with those of Chick-fil-A, a chain that has been frequently criticized for making donations to anti-LGBT organizations and causes.
"This is a community we love dearly and have proudly supported over the years, so we couldn't miss an opportunity to take action and help shine a light on the important conversation happening," a Burger King spokesperson told USA TODAY.
Controversy-fil-A
Chick-fil-A has been a lightning rod for controversy due to the company's religious beliefs and politics. The fast-food chain is unapologetically Christian, even remaining closed on Sundays so employees can rest and worship – a policy that's been in place since the restaurant's founding.
It also has a history of making donations to anti-LGBT causes, including organizations that fight against marriage equality and promote conversion therapy.
CEO Dan Cathy was infamously quoted in 2012 as saying that by legalizing gay marriage, we are "inviting God's judgment on our nation when we shake our fist at him and we say 'we know better than you as to what constitutes a marriage.'" Those comments prompted a nationwide boycott at the time.
Of course, the same donations that outraged so many also made Chick-fil-A just as beloved by many people of faith.
In response to the boycott efforts in 2012, supporters rallied around 'Chick-fil-A Appreciation Day" in support of the embattled restaurant, and sales skyrocketed. 
Texas even passed a "Save Chick-fil-A" bill, preventing cities from taking action against individuals or companies based on their support for religious organizations.
Do Morals Matter?
Chick-fil-A has yet to respond to Burger King's Twitter jab. Comments on the original tweet were split – some pledged to pick up one of Burger King's new chicken sandwiches in support of the effort, while others booed the chain for being "anti-Christian."
However, many people commented that although they may disagree with Chick-fil-A's politics, they'll continue to eat there because, well, the food and service are great.
That seems to track with Chick-fil-A's consistently record-breaking revenue. It seems that most Americans, gay or straight, Christian or otherwise, care more about good food and good service than the politics of a sandwich company. 
What do you think of this sandwich battle? Are you more or less inclined to visit Chick-fil-A because of their religious affiliation or political donations? Is conscience - or flavor - king?