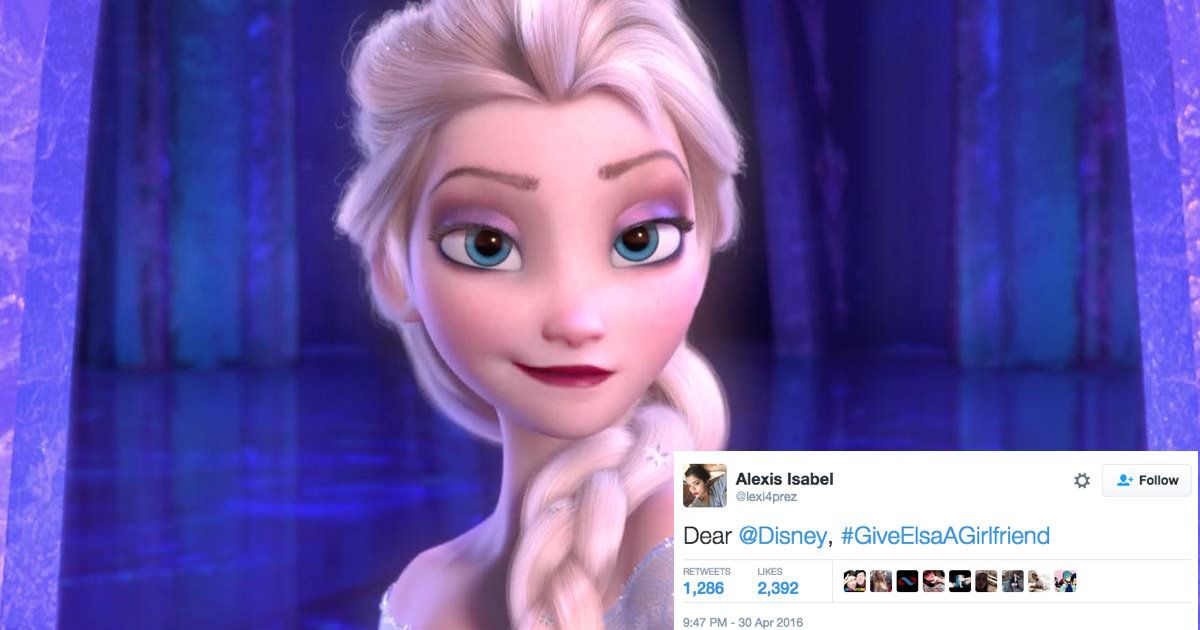 Could we soon see Disney's first lesbian princess? In the fairy tale world, princesses usually end up falling in love with a prince charming. Never before has a princess character identified as a member of the LGBT community but that could soon change. A movement which originated on Twitter is calling for Elsa, the female main character from Disney's 2013 animated film "Frozen", to be given a girlfriend in the upcoming sequel. Unsurprisingly, this has sparked a heated debate.
Whether or not Disney will respond to the request and write the character of Elsa as a lesbian has yet to be determined. However, considering the friendliness and support Disney has shown to the LGBT community in recent years, it's a definite possibility. At the same time, though, the company may decide that making such a change will cause more problems than it's worth. While Disney is famous for including hidden themes in its cartoons and children's movies, such a blatant message would likely provoke a reaction from conservative fans. If you can count on Americans for anything, it's their irrational fear of anything which may harm the fragile minds of children. No doubt there will be many upset parents if Elsa is given a female love interest in the next movie.
Menzel Backs Petition
Idina Menzel, the actress who plays Elsa, has said that she supports the petition and would love for Elsa to have a girlfriend in the upcoming movie. When asked about it last week, Menzel responded: "I think it's great. Disney's just gotta contend with that. I'll let them figure that out." Whether Menzel's opinion will have any influence on Disney's executives is yet to be seen. After all, they may already have a script written for "Frozen 2", and a female love interest may not fit with their vision for the film. It's possible, for example, that they plan to take a feminist approach with Elsa's character; the writers may have decided that she should be single in order to show that women do not require a man (or a partner) to achieve success. In any case, not everyone is as approving as Menzel.
Pushback
It may come as no surprise that there has been significant pushback to the idea of Elsa having a same-sex attraction. A petition denouncing the proposal and calling for Elsa to fall in love with a prince has already generated over 200,000 signatures on CitizenGo.org. The description on the online page calls the idea of a lesbian Elsa "frightening" and urges Disney not to give in to "the pressures of the liberal agenda" by spreading "divisive political propaganda". These opponents believe that making Elsa a lesbian will corrupt young children's minds and damage the moral fabric of society. Who knew so much was riding on a Disney movie?
Where's the Harm?
Supporters of the proposal claim that there is little harm in portraying Elsa as lesbian. In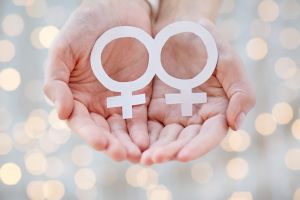 fact, they argue it could be a great teaching moment. Children's movies typically include moral lessons within the story why not use "Frozen 2" to reinforce the idea that there is nothing wrong with being gay? There are lots of gay people in America. It's a fact of life. Part of childhood is learning what the world is all about, and how to act in society. By portraying a popular character as gay, supporters argue, Disney could help to decrease the stigma surrounding homosexuality. They view this as an opportunity for Disney to teach kids who might not know any better that being gay is not a disease you catch, nor is it an optional "lifestyle choice" it's a biological trait. We can't judge people based on their sexuality any more than we can judge them by their hair color, or how tall they are.
Should Disney Listen?
So far, there has been no response from Disney on the issue. At this point, no matter what they choose to do, plenty of people will be left unhappy. Either Disney will be characterized as unsupportive of LGBT issues, or they'll be accused of "liberal brainwashing". It's crazy to think how quickly an animated movie that hasn't even been made yet has turned into the battleground for a political showdown. We'd like to hear your thoughts. Should Disney give Elsa a girlfriend in the upcoming sequel? If they do, what impact would it have on kids?